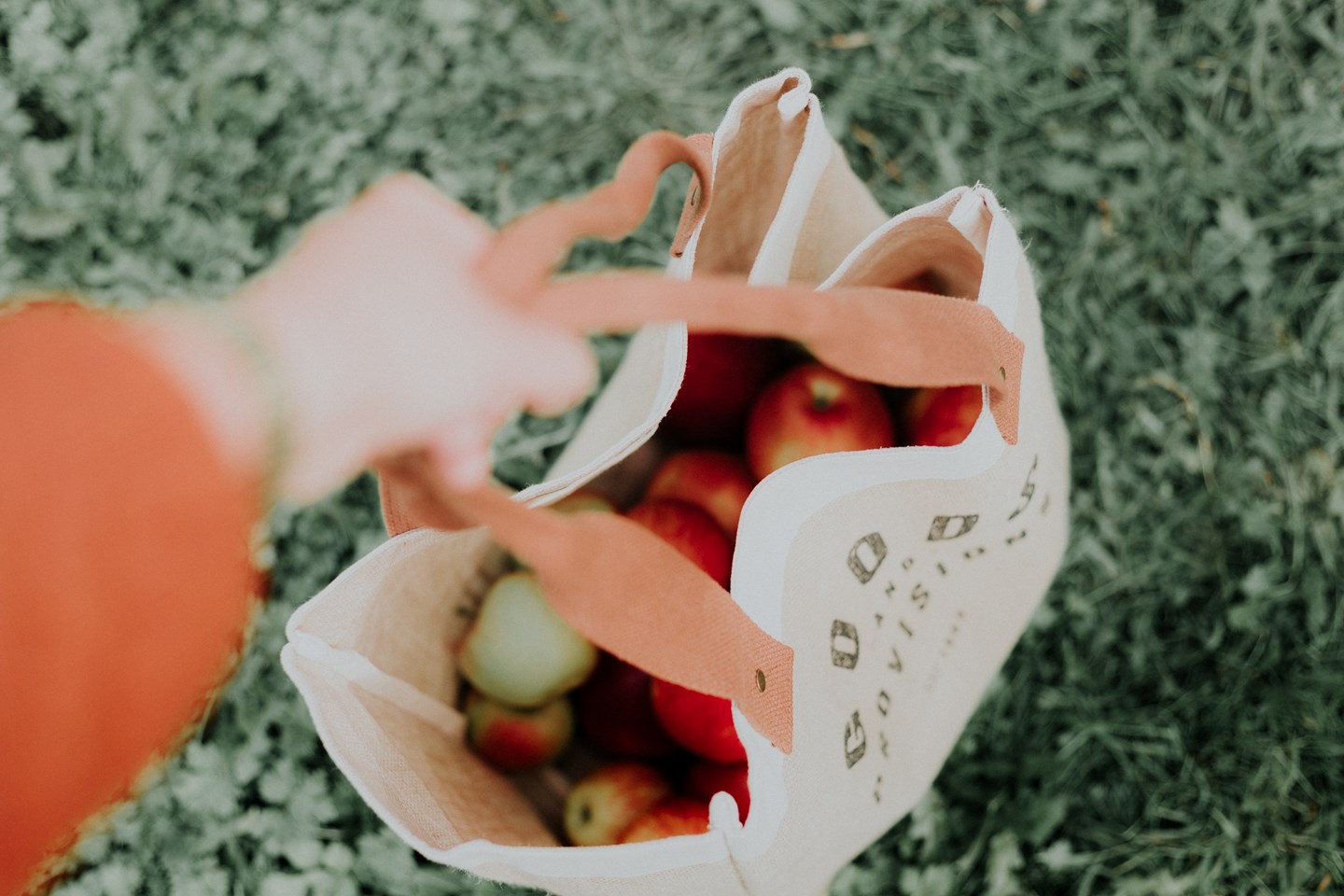 13 easy ways to replace plastic at home
Posted by AMH Team
5m read time
Jun 30, 2022
This month is Plastic Free July, an annual awareness event to reduce the use of plastic bags across the world. Not only is plastic slow to deteriorate, it also emits toxic chemicals into the air, even when just decomposing from the sun. Plastic also hurts wildlife and the quality of our oceans; in fact, it's estimated that there are over 270,000 tons of plastic floating in seas. Many cities and counties across the U.S. have already committed to the cause by either implementing a plastic bag tax or charge at stores or banning them altogether. With just a few swaps in your daily home routines, you can also help reduce plastic consumption on the planet. Here are a few ideas to get you started. 
#1: Take your tote to the grocery store
It makes sense to start with a reusable replacement for the ubiquitous plastic grocery bag. Keep a stash of totes handy near your keys or in the back of your car so you don't forget to bring them in the store. If you live in an area that charges a plastic bag tax, you can save a bit of money while also helping the environment. Rest easy knowing you're helping to reduce the 100 billion plastic bags used in the U.S. each year, which takes about 12 billion barrels of oil to create.   
#2: Ditch the one-use produce bags
While you're in the grocery store, try to reduce your use of plastic even more by skipping the produce bags. For fruits and vegetables without edible skins, like bananas or avocados, just stick them directly into the cart. For everything else, invest in a few reusable produce bags made from mesh or another machine-washable material. 
#3: Get reusable snack and sandwich bags
There is a huge market for reusable snack and sandwich bags, making it easy to find options in your preferred material and price point. Silicone bags are easy to wash in the dishwasher, while cloth bags are the most environmentally-friendly overall.
#4: Swap lighters for matches
Plastic lighters make it easy to start the grill or light a candle, but both the plastic and metal components are difficult to decompose and are likely to end up as litter. Consider using matches, which quickly decompose, or a vintage, refillable metal lighter to avoid plastic. 
#5: Grab some beeswax food wraps
Beeswax food wraps are a sustainable alternative to plastic cling wrap and are much easier to handle. Each wrap lasts for about a year, so making a minor upfront investment could actually end up saving you money in the long run. Plus, unlike plastic cling wrap, beeswax is completely compostable and, interestingly, has antimicrobial properties that may keep your food fresh for longer. 
#6: Go for sustainable bamboo
Bamboo is a fast-growing grass that has an incredibly low environmental impact. It doesn't require fertilizer and it replenishes on its own so farmers don't have to continuously plant new crops. You can deck out your kitchen with bamboo products, including cutting boards and drawer organizers. Looking for more environmentally-friendly toilet paper? Try a bamboo version, which also skips the plastic wrapping. 
#7: Upgrade your dental routine
There are also a lot of plastic-free options for your dental care. Bamboo toothbrushes are of course both sustainable and biodegradable, and now you can also purchase biodegradable dental floss, which will give you even more reasons to smile. Choose between cardboard packaging for a compostable option or a glass container that's refillable.
#8: Switch to bar soap
Using bar soap instead of bottled soap comes with both environmental and health benefits. For starters, the packaging is much more eco-friendly because there's little to no plastic used. On top of that, bar soap includes fewer ingredients and typically doesn't come with parabens or other toxic chemicals, making it a safer option for your skin on a regular basis. 
#9: Buy spices in bulk
A robust spice rack is a must-have for any at-home chef, but it's easy to end up with 20 plastic jars of different ingredients in the kitchen. Multiply that number by how frequently you need to replace some of your favorite spices, and the amount of plastic becomes significant. Instead, buy your spices in bulk and use refillable glass spice jars instead. Even if the packets come in plastic baggies, you'll still use far less plastic than grabbing a new bottle at the grocery store every month.  
#10: Use a reusable water bottle
In the U.S. alone, over 60 million plastic water bottles are thrown away each year, and a large percentage of that ends up as litter on land and in the world's water systems. Instead of relying on disposable water bottles, pick a quality reusable water bottle to reduce the use of plastic in your home. You can choose from a variety of materials, including glass, aluminum, stainless steel, or even a reusable plastic that's dishwasher safe. 
#11: Opt for compostable picnic gear
Summer is prime picnic season, but between plates, forks, knives, and spoons, the amount of plastic used can quickly creep up. Luckily, there are plenty of compostable options available to make your outing truly eco-friendly. Another alternative is to get a set of reusable picnic plates that are easy to grab and go anytime you feel like taking a meal to the park. 
#12: Skip the plastic straws
Americans use 500 million straws a day, which contributes significantly to the environmental damage caused by plastic. One alternative is to use biodegradable straws made from paper. The downside is that these can start to disintegrate halfway through your drink, so you might also consider investing in a set of metal or glass straws that last longer. 
#13: Make food storage last with glass
Instead of plastic Tupperware®, store your food in glass containers instead. Not only will you lower your plastic use, you'll also avoid the potential of plastic chemicals leaking into your food. This is yet another example of plastic alternatives being better for the world and your health.  
Bottom line
Everyone can make a difference when it comes to reducing the amount of plastic we use in the world. From protecting your health to the world's wildlife, there are immeasurable benefits to enjoy by making small choices at home every day. 
© 2023 American Homes 4 Rent, LP
American Homes 4 Rent®, AMH®, AH4R®, Let Yourself In®, AMH Development®, American Residential®, and 4Residents® are registered trademarks of American Homes 4 Rent, LP. 4Rent℠, AMH Living℠, and 4Communities℠ are service marks of American Homes 4 Rent, LP.  AMH refers to one or more of American Homes 4 Rent, American Homes 4 Rent, L.P., and their subsidiaries and joint ventures. In certain states, we operate under AMH, AMH Living, or American Homes 4 Rent. Please see www.amh.com/dba to learn more.