Build the future of American housing with us
Since 2012, AMH has become one of the leading single-family rental companies and top homebuilders nationally, powered by a team of about 1,800 experts. As pioneers in the industry, we're driven by the same values that have always guided us: caring about people, making it simple, and holding ourselves accountable. As we expand, our team remains our best resource. That's why we're committed to cultivating an inclusive workplace with competitive benefits and growth opportunities to support them. We take care of each other, so that together we can take care of the residents who make their home with us.
Health and wellness
We promote the mental, physical, and financial well-being of our team by making available robust benefits, healthcare plans, assistance programs, and additional resources to support a balanced lifestyle. Because their health is a top priority, we also provide annual safety trainings—and, to foster constructive dialogue, we conduct pulse surveys through which employees can let us know how they, and we, are doing in real time.
Diversity, equity, and inclusion
We know that building a sustainable future can only be accomplished through a diverse workforce and inclusive culture where employees feel empowered to bring their authentic selves to the table. We encourage an environment of respect through our Valuing Differences training, and sponsor six Employee Resource Groups (ERGs), which represent safe spaces designed to raise cultural awareness, promote trust, support development, and foster allyship across our organization. As we grow, we work to ensure that our team reflects the communities we serve.
Training and development
We strive to ensure that our team has the business and technical skills they need to succeed in their roles and advance their careers at our company. We provide access to a comprehensive development platform and curricular programs that cover on-the-job skills, leadership courses, and diversity, equity, and inclusion training. We also offer a Tuition Reimbursement Program designed to encourage continuing education and lifelong learning to support their personal and professional development.
Community engagement
We're committed to having a positive impact on the communities in which we live and work. We provide opportunities to participate in company-sponsored charitable events and community service initiatives that build meaningful connections with residents, neighbors, and local non-profits. You can learn more about our corporate social responsibility and philanthropy in our latest 2022 Sustainability Report.
In addition to building houses, we build careers, too.
At AMH, we know what it takes to feel at home. That's not just our product; it's also our culture. We work hard to maintain an environment of transparency, teamwork, and trust, where individuals are empowered to collaborate and take initiative. And we continually aspire to cultivate an inclusive workforce that reflects the diversity of our resident communities. That's why we look for professionals that can not only advance our goals, but who are also committed to uplifting their colleagues. Just as we believe in caring for our residents, we believe in caring for each other. We offer listening tools to receive feedback from our team, support work-life balance, and provide resources for lifelong learning. If you're ready to elevate your career, we hope you'll consider making your home with us.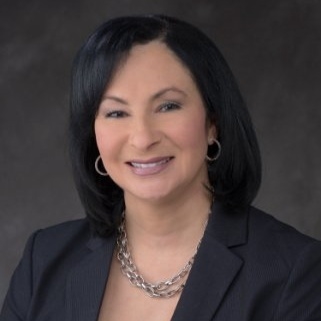 Lisa Phelps
Senior Vice President of Human Resources
© 2023 American Homes 4 Rent, LP
American Homes 4 Rent®, AMH®, AH4R®, Let Yourself In®, AMH Development®, American Residential®, and 4Residents® are registered trademarks of American Homes 4 Rent, LP. 4Rent℠, AMH Living℠, and 4Communities℠ are service marks of American Homes 4 Rent, LP.  AMH refers to one or more of American Homes 4 Rent, American Homes 4 Rent, L.P., and their subsidiaries and joint ventures. In certain states, we operate under AMH, AMH Living, or American Homes 4 Rent. Please see www.amh.com/dba to learn more.