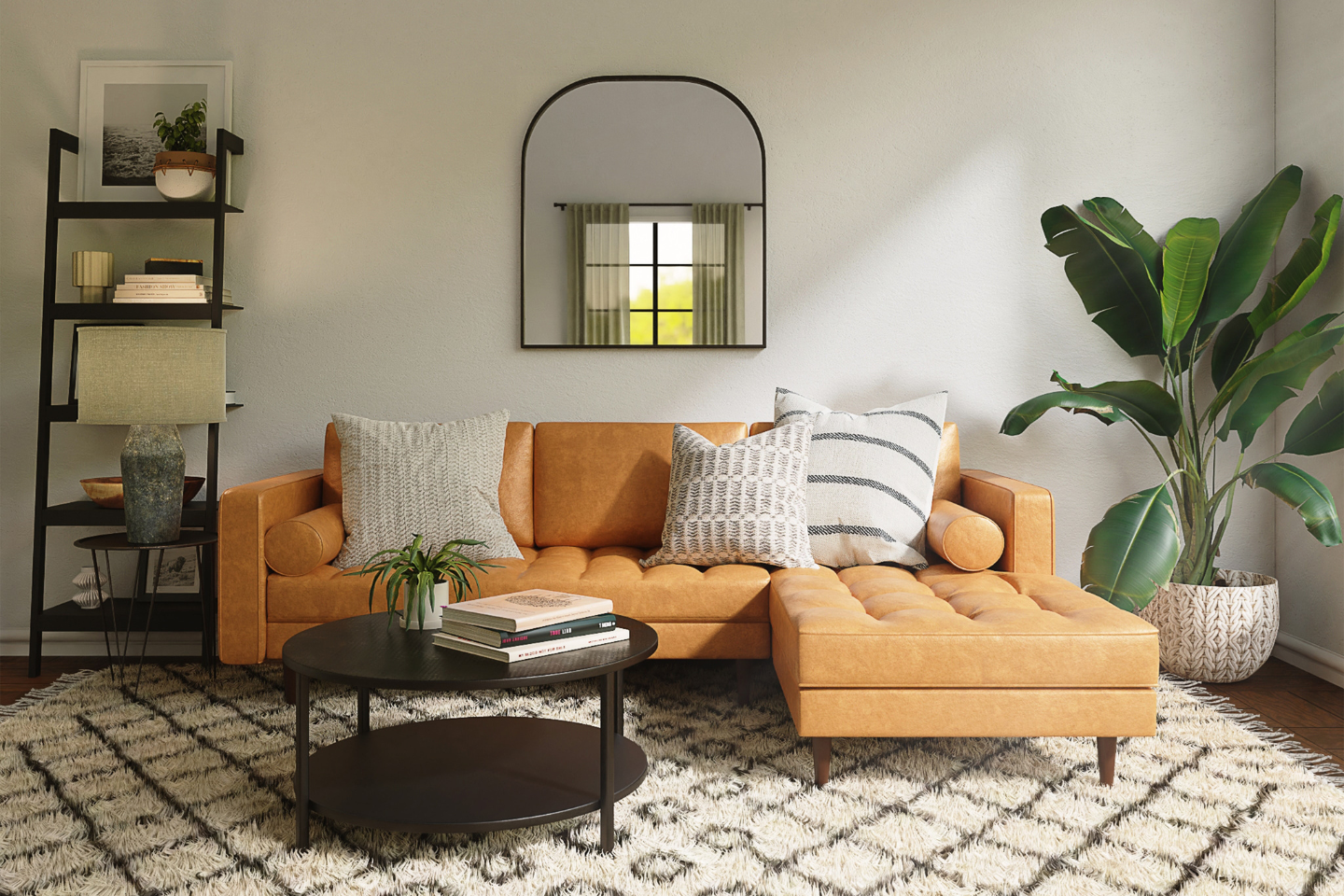 2023 interior design trends to try at home
Posted by AMH Team
4m read time
Dec 29, 2022
As we head into a new year, we've assembled the most anticipated interior design trends for your home in 2023. With our room-by-room list of ideas, you'll have plenty of options to incorporate these aesthetics, wherever you live. Here's our top design inspo for 2023:
Living room trends
Standout furniture
Design aficionados are passing on the traditional layout of living room furniture. Instead of feeling boxed in by the usual trifecta of sofas, loveseats, and armchairs, look for statement pieces that offer an experience in your most used room, like daybeds. Rearrange your existing furniture and incorporate a new piece or two as a fun way to bring some whimsy and character to your living room.
Curved lines
Swap out sleek, modern lines with curved arches in your living room furniture and accents. A tufted chair with a scalloped back can give a vintage throwback look, while a smooth curved chair evokes a midcentury feel. For a less expensive upgrade, grab an arched mirror instead of the standard rectangle or circle. Or add some ambient lighting with a floor lamp with a large arc hanging over your favorite reading chair. 
Textured layers
This is the year to play with incorporating layers of textured materials in your living room. Use interesting materials, either on furniture or with accent pieces, to give your home a curated feel. From a lampshade made of rope to mosaic picture frames, this is an easy look to achieve on any budget. Baskets, macrame plant hangers, area rugs, and indoor plants are other textured options to include in your living room. 
Removable wallpaper
The selection of removable wallpaper that's available online is constantly growing. Utilize unique prints in unique places to have an incredible impact. For instance, you can either choose an accent wall or the back of a bookshelf for a delightful surprise for your guests (and yourself!). Choose anything from a modern pattern to a large-scale mural — your options are practically unlimited.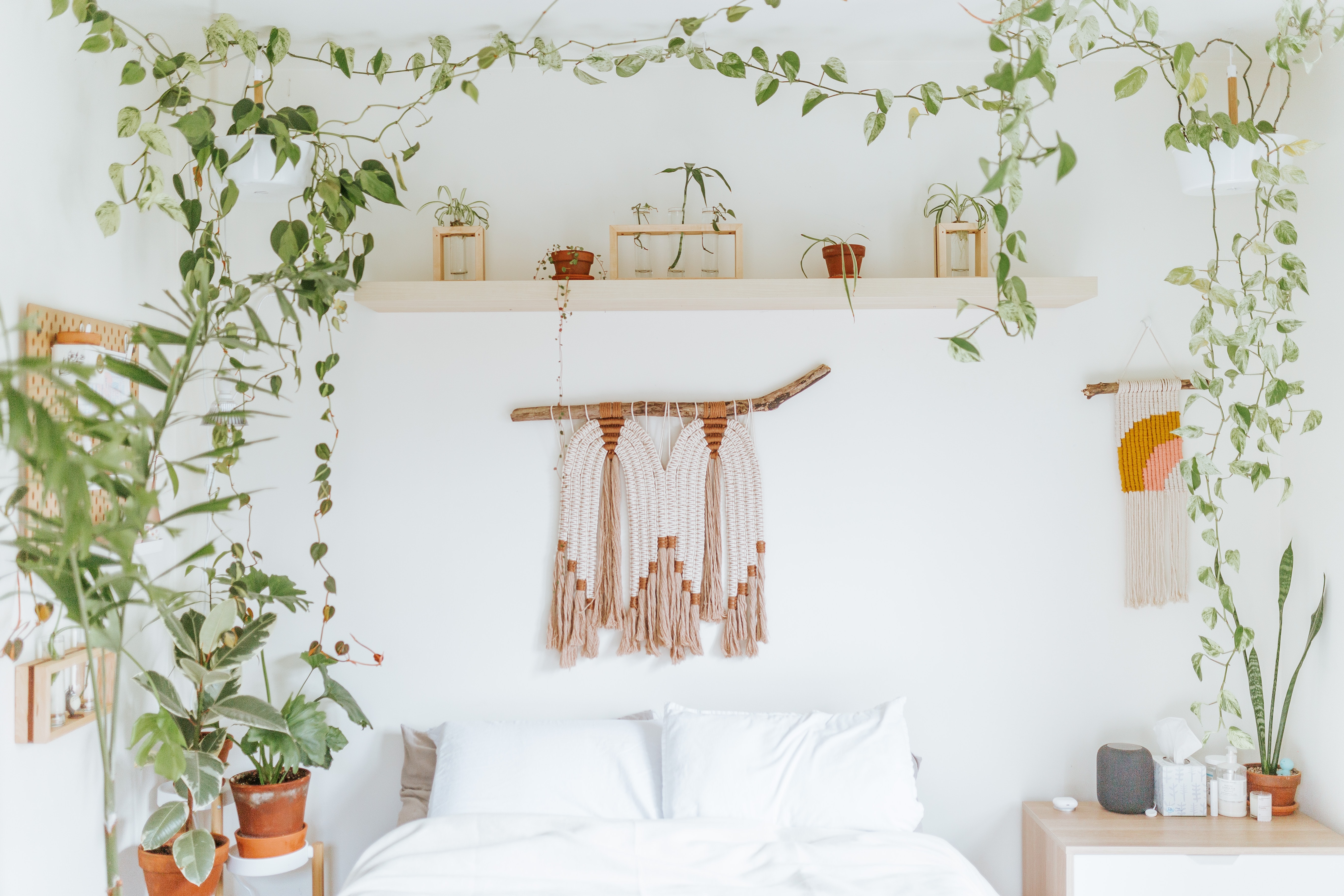 Kitchen trends
Dark colors
It's finally time to say goodbye to white kitchens in 2023. And if you never wound up in a place with all-white cabinets, you're in luck — dark wooden cabinets are back in style! Perhaps it's a sense of nostalgia that's leading to the return of wood in the kitchen. After all, many people grew up in houses with natural stained cabinets. And we're excited for the throwback!
Natural elements
Also, expect to see natural elements in warm, earthy tones. It's easy to incorporate this element into your own kitchen with a few simple additions. Rest a large piece of butcher block on your countertop to use as a cutting board and warm workspace. Or consider adding a rug on the floor, especially if you have cool-colored tile or vinyl flooring. You can also add baskets to use as storage. 
Interesting hardware
In recent years, we've seen a lot of hard metals as the most popular hardware options in the kitchen, like brushed nickel and brass. But it's time to add the unexpected in 2023 with new designs like geometric shapes or pulls made from natural stones.
If you live in a rental and can't change your current cabinet hardware, there's other ways to incorporate this trend, like featuring a few stylish appliances as functional statement pieces. Going into 2023, designers are moving away from the concealed approach, where highly customized cabinets hide everything from microwaves to refrigerators, and instead opting to showcase equipment in the open.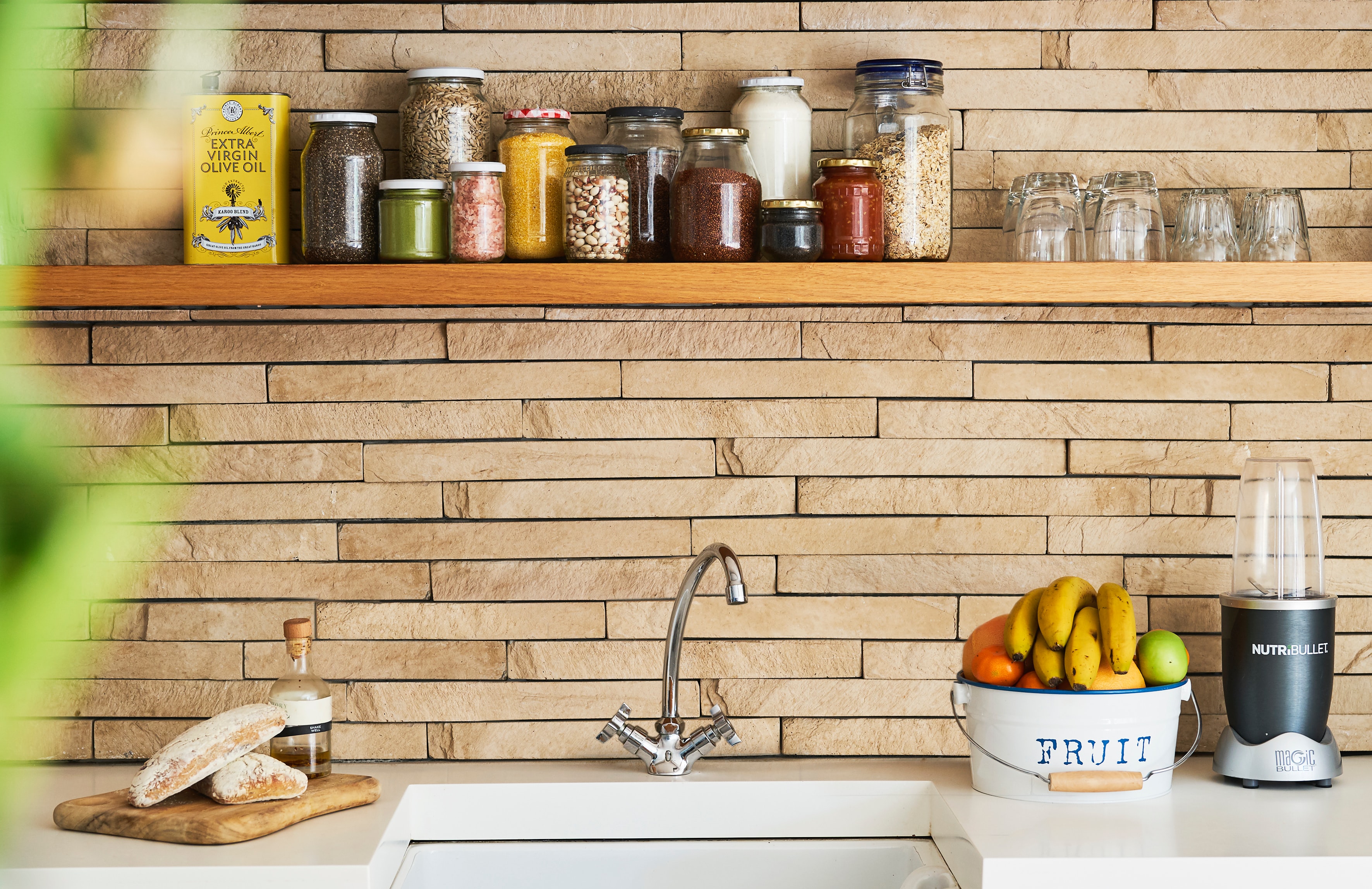 Bathroom trends
Earthy colors
Make your bathroom feel like a natural haven by incorporating earth tones throughout the space. Think muted greens or terracotta hues to add a calming effect as you begin and end your day. And don't just assume that paint is the only way to achieve this look. Throw rugs, indoor potted plants, and towels are all easy ways to incorporate a down-to-earth vibe in your bathroom. 
Backlit mirrors
For a luxury effect in your bathroom, add a backlit mirror — like a small tabletop version, if you have space constraints or live in a rental — to feel like you're living in a 5-star hotel. Plus, you'll automatically brighten your space without shadows and make it easy to get ready before heading out for your day. A backlit mirror works in bathrooms of all sizes and adds a sense of space no matter how much square footage you actually have. 
Patterned window treatments
Our final 2023 bathroom trend is patterned window treatments. It's the perfect way to showcase your personality and pull together a design scheme, whether it's ultra-modern or a layered grandmillennial look. Depending on your other accents, you could opt for a small-scale pattern that's less noticeable, or make a statement with a bright, loud window treatment.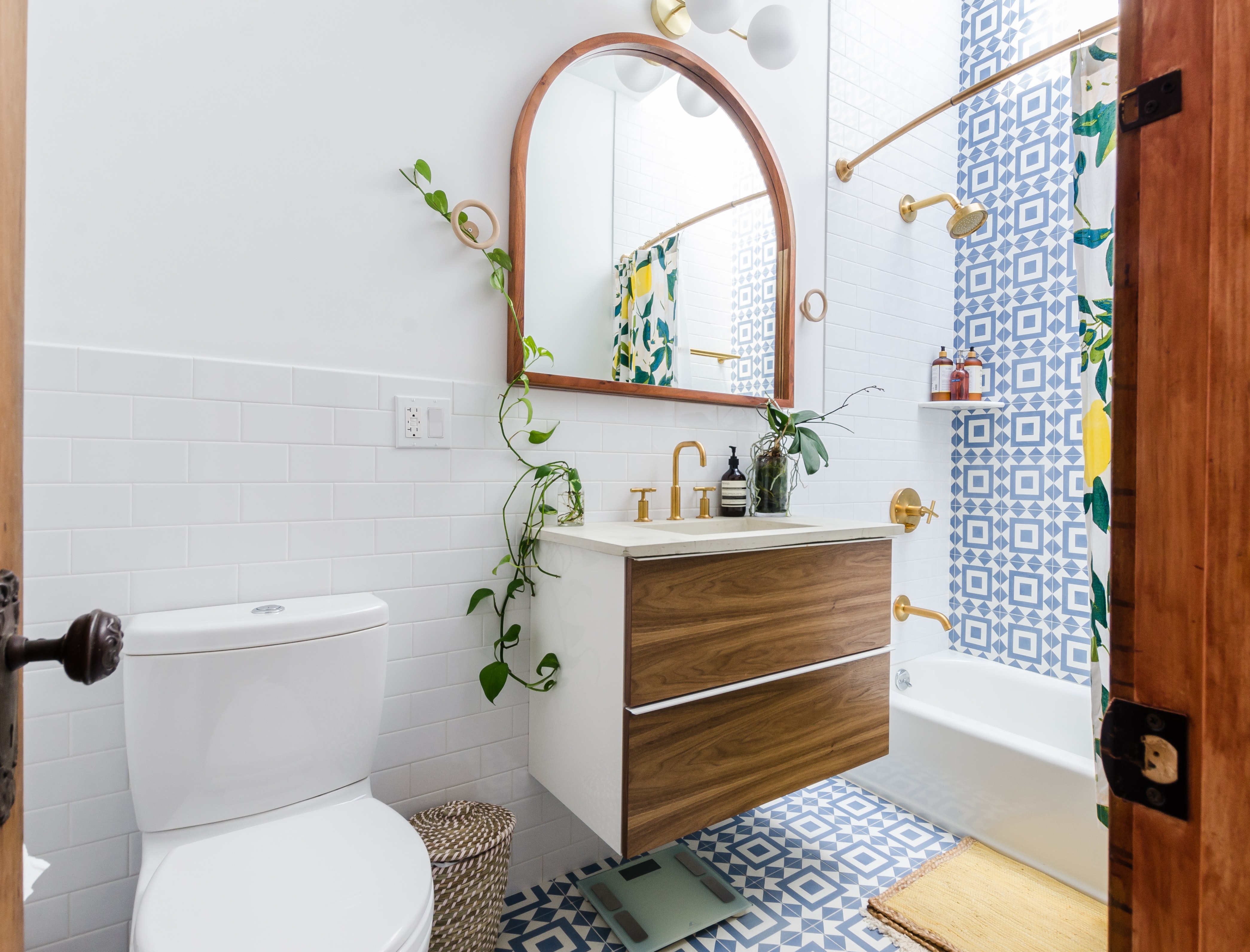 Final thoughts
Ready to tackle your home with a fresh look for the new year? Our round-up of 2023 interior design trends is the perfect starting point for inspiration and action. Whatever your personal style, it's easy to layer these looks wherever you live, and play with new décor ideas, without a big budget or complete makeover. 
© 2023 American Homes 4 Rent, LP
American Homes 4 Rent®, AMH®, AH4R®, Let Yourself In®, AMH Development®, American Residential®, and 4Residents® are registered trademarks of American Homes 4 Rent, LP. 4Rent℠, AMH Living℠, and 4Communities℠ are service marks of American Homes 4 Rent, LP.  AMH refers to one or more of American Homes 4 Rent, American Homes 4 Rent, L.P., and their subsidiaries and joint ventures. In certain states, we operate under AMH, AMH Living, or American Homes 4 Rent. Please see www.amh.com/dba to learn more.