Category
Lifestyle
Homecare
25 no-brainer ways to cut down on costs at home
Posted by AMH Team
6m read time
Nov 3, 2022
The economy has definitely felt uncertain lately, with rising prices and interest rates putting extra financial pressure on families across the country. You may feel like your budget doesn't stretch as much as it used to, especially when you head to the grocery store or look at your credit card statement. But, even with all of these challenges that are out of our control, it's still possible to create some breathing room in your bank account each month. Here are some easy cost-saving strategies that you can put into effect, all from the comfort of your own home.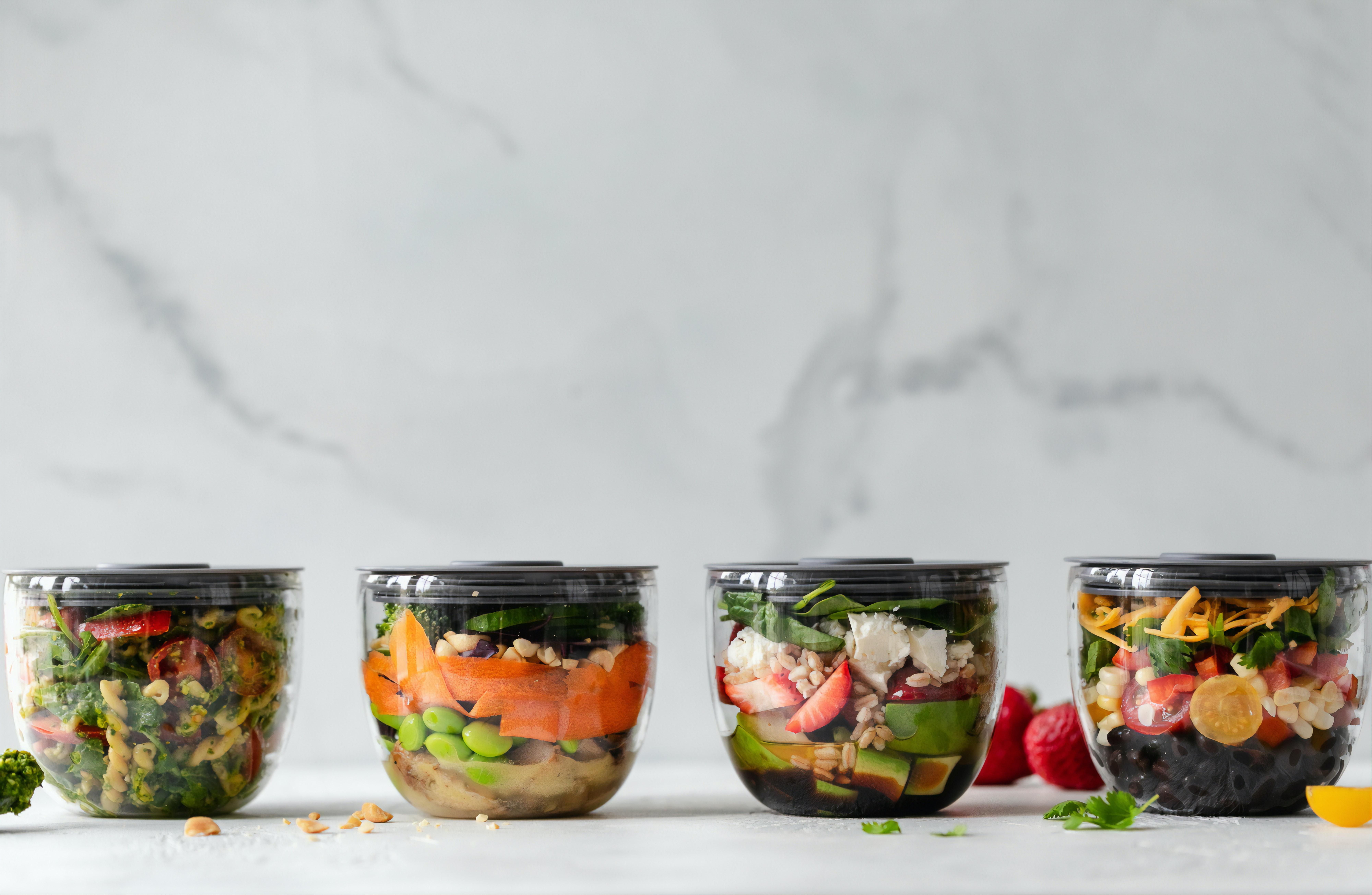 #1: Meal plan each week: 
Map out your meals for the week starting with the ingredients already in your kitchen. Also keep easy dinner items on hand for evenings you know you'll be busy. That way you can skip the drive-thru line while still eating on time after your kids' soccer or music practice.
#2: Shop weekly grocery ads: 
As you fill in your shopping list for your meal planning, look at what's on sale for the week. Check buy-one-get-one-free ads, reduced-price produce, and meats on sale to lower your overall grocery budget. 
#3: Order groceries online to stay on budget: 
Curbside pickup not only saves you time, it can also save you from impulse buys inside the grocery store. Choose a grocery ordering app for your favorite stores; even if the prices are slightly inflated, it's still the easiest way to keep your spending on track. 
#4: Buy in bulk: 
Choose a few things that you go through quickly and buy in bulk. Just be careful not to overspend on your overall budget due to these bigger-ticket items. You should still be able to meet your grocery spend goals.
#5: Compost your kitchen scraps: 
Composting your kitchen scraps is great for the environment and your budget. Once those veggies break down, you'll have a healthy soil amendment to add to your indoor and container gardens that is also completely free.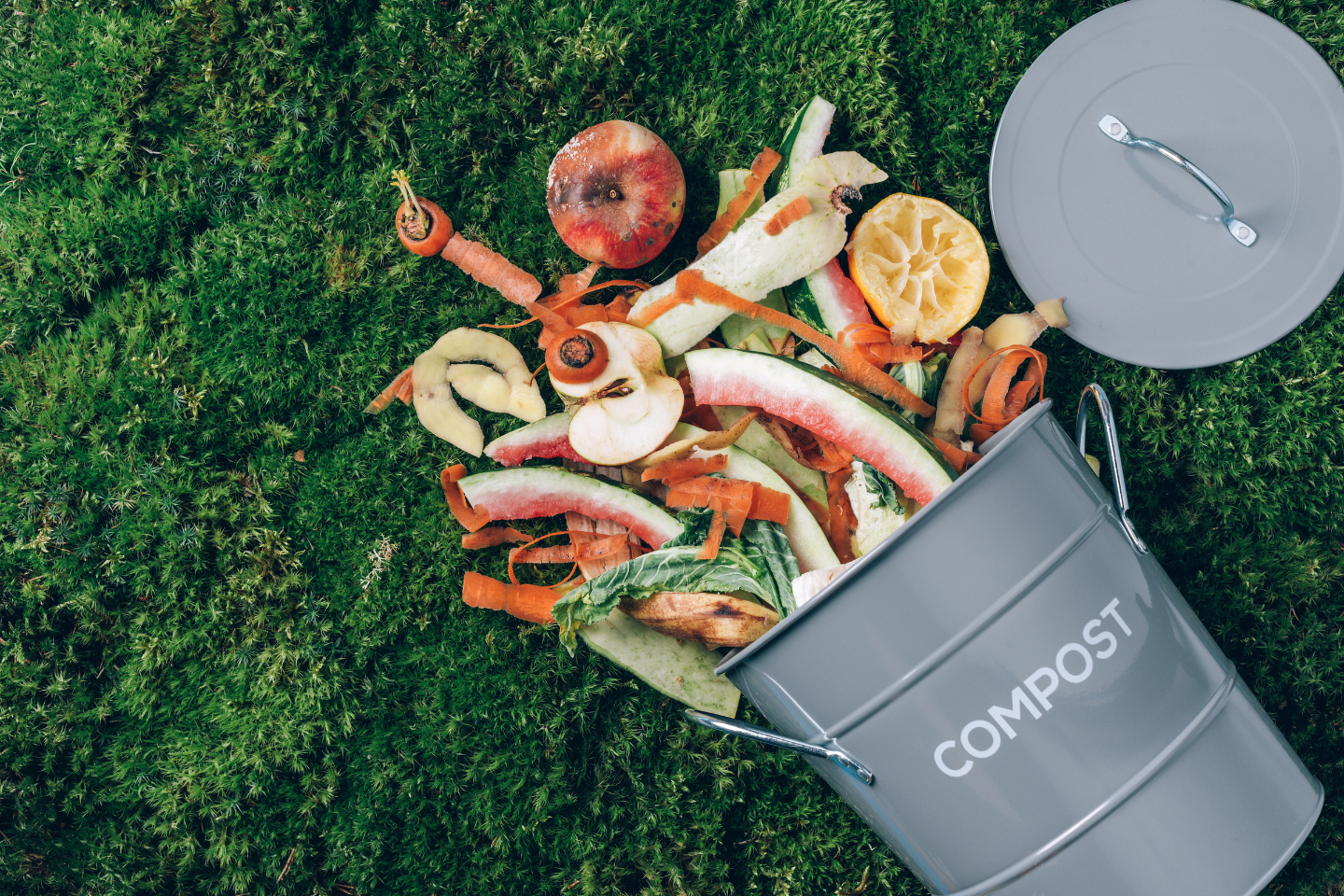 #6: Make a plan for when to eat out: 
Cutting down your costs doesn't mean you can't eat out. But you should budget exactly how much you want to spend each month. 
#7: Wait 30 days before buying a big-ticket item: 
This is a practice in patience that can have a huge impact on your savings. Anytime you're considering a purchase over $100, consider waiting for 30 days before buying. You may find out you don't actually need the item, or even completely forgot about it. 
#8: Swap out single-use items for reusable ones: 
Instead of adding disposable plastic items to your shopping list each month, opt for reusable products instead. Things like plastic wrap, sandwich bags, water bottles, and straws can all turn into a one-time purchase instead of a repeated one.
#9: Fix your existing belongings instead of replacing with new: 
The next time something in your home breaks, try to fix it before tossing it in the trash and buying a replacement. Rusty tools, for instance, can easily be cleaned and reused.  
#10: Map out free local entertainment activities: 
Just like eating out, entertainment can quickly bust your budget. Get creative by finding free things to do in and around your hometown, like going on interesting hikes, viewing graffiti street art, and attending festivals and university performances.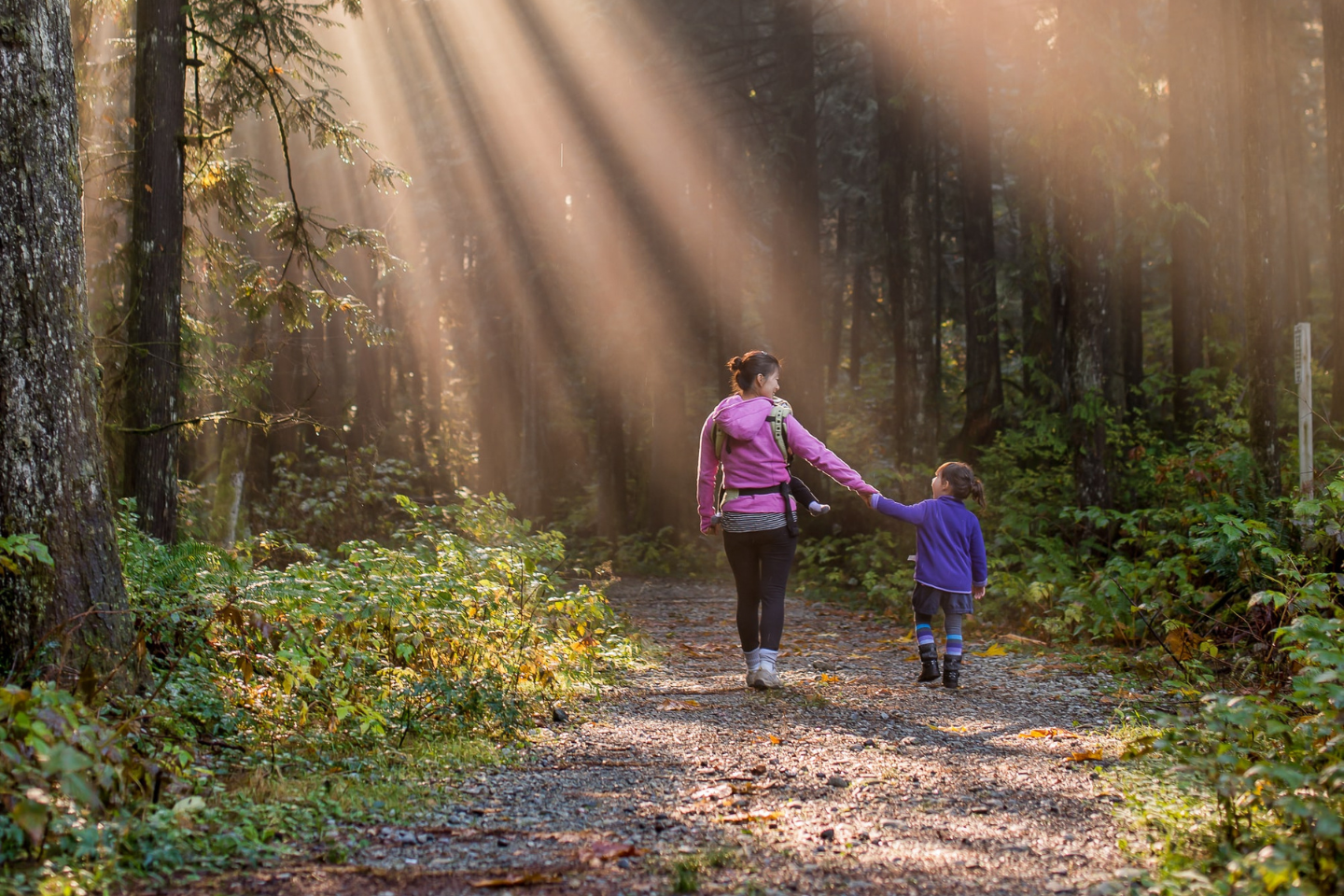 #11: Focus on paying off debt: 
Rising interest rates can impact debt with variable rates, including credit cards. Understand your interest rate for each account you have, then focus on paying off the highest interest item first. 
#12: Cut back on your cleaning service: 
A cleaning service is an incredible luxury to have, but it may start to feel like a financial strain with other rising costs. Consider DIYing it, with our handy guides on how to clean your own bathroom like a pro, 10 ways to clean your home more efficiently, and our favorite kitchen cleaning hacks and products. You can also always reduce the number of cleanings you sign up for each month or quarter to save more while still getting external help periodically. 
#13: Use homemade cleaning solutions: 
Some of the most effective cleaning solutions don't actually require a lot of expensive ingredients. For instance, baking soda and vinegar are a major power couple when it comes to cleaning gunk off counters and bathroom surfaces — and they each cost just a few dollars or less at the store.  
#14: Scale back on streaming services: 
Do you know how many streaming subscription services you pay for each month? Check your paid news, tv, music, and other media subscriptions and choose a few to let go of, at least for the time being. 
#15: Reduce your cell phone data plan: 
Having unlimited data feels freeing, but it comes at a price. Lower your data plan to save serious bucks each month. You might not even notice it after a while, especially if you connect to WiFi when you're home and download your favorite podcasts and playlists before you head out.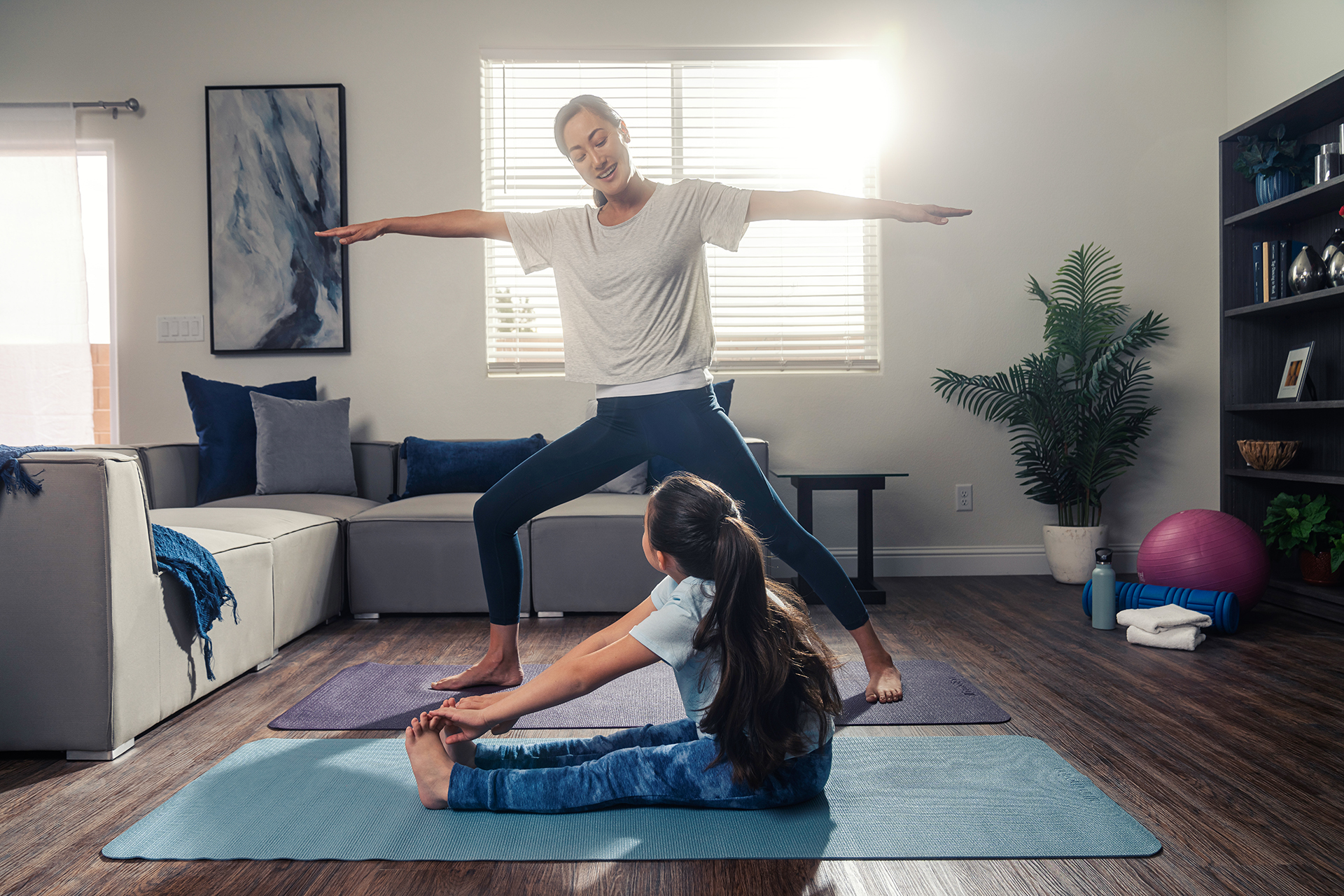 #16: Swap a gym membership for a fitness app: 
If you're paying for a gym each month but want to reduce your overall spending, consider a fitness app instead. There are also tons of free YouTube videos you can access for anything from yoga to bootcamp workouts. 
#17: Lower your heating costs: 
Keep your home affordably warm with a simple few tips, like lowering your thermostat when you're gone for the day and letting in natural sunlight to warm up the space.  
#18: Maximize your AC by changing air filters: 
A dirty air filter can strain your AC unit and end up costing you more during the summer months. Most filters need to be changed every one to three months. 
#19: Avoid phantom loads on your small electronic devices: 
Instead of plugging electronics directly into the wall, consider using a smart strip for some devices like your tv instead. Otherwise, your electronics will continually seep electricity, even when you're not actively using them.
#20: Shop secondhand: 
Before you head to the store to buy something new, consider if you could save by purchasing it secondhand instead. Check out thrift stores, online sales group pages, or even a neighborhood "buy nothing" group for things like kids' clothes, patio furniture, or exercise equipment.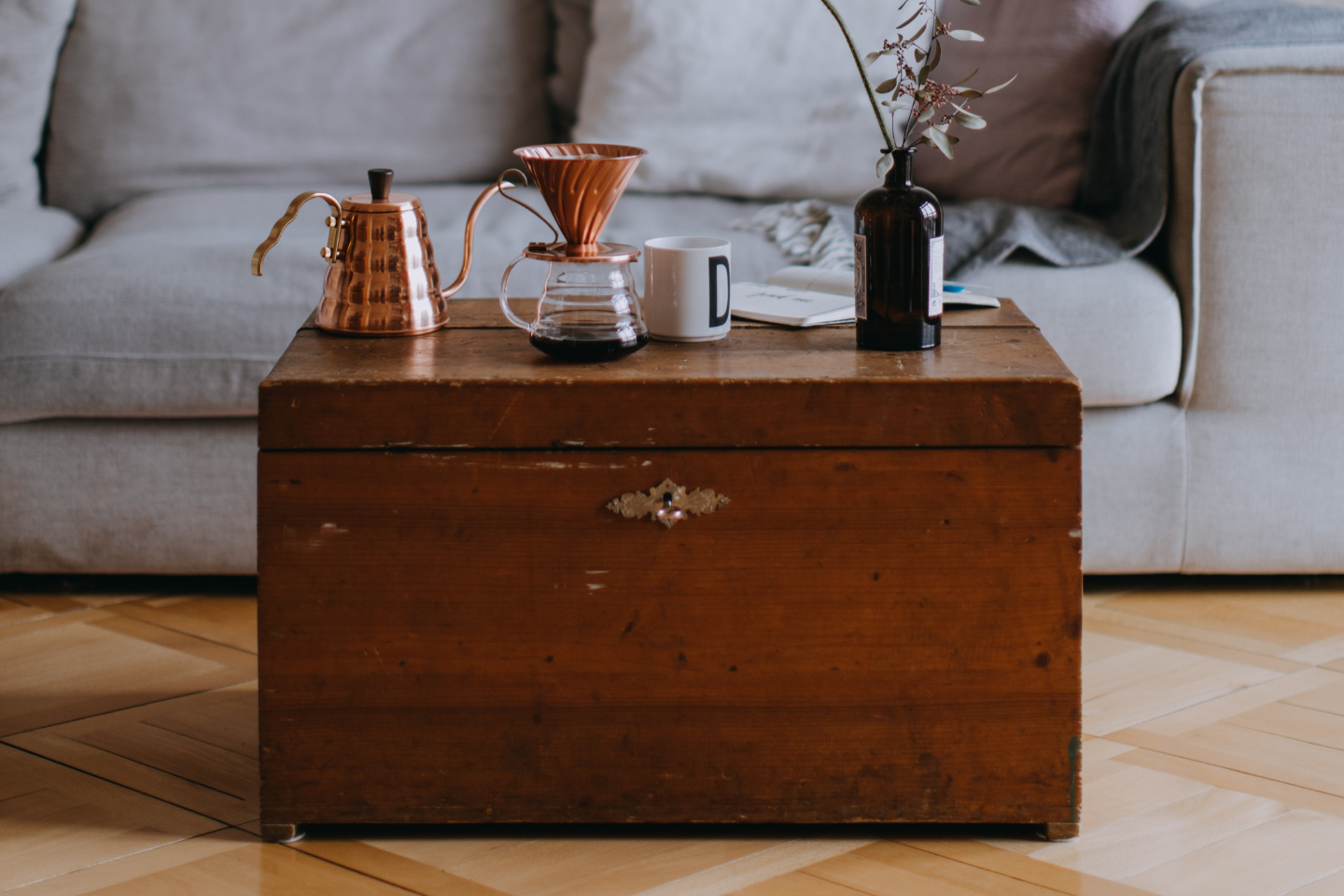 #21: Use cold water in your washing machine: 
Not only will you avoid shrinking your clothes, you'll also reduce your hot water heater usage and your utilities bill.
#22: Winterize your home: 
A little pre-winter maintenance can help lower costs over time. For instance, mulching your garden and covering your grill can protect all of these items and your home throughout the cold months. 
#23: Reduce water usage: 
Lower your water bill with minor changes like taking a shorter shower, avoiding pre-washing dishes, or running the dishwasher when it's half-empty.
#24: Shop around for insurance rates: 
This includes both renters insurance and auto insurance. Call a few companies or fill out an online comparison form to make sure you're not overpaying each month.
#25: Create handmade gifts: 
The internet has no shortage of thoughtful, handmade gift ideas, whether they're for teachers, party hosts, friends, or family members. Things like body care items and baked goods are easy to create and also wonderful to receive.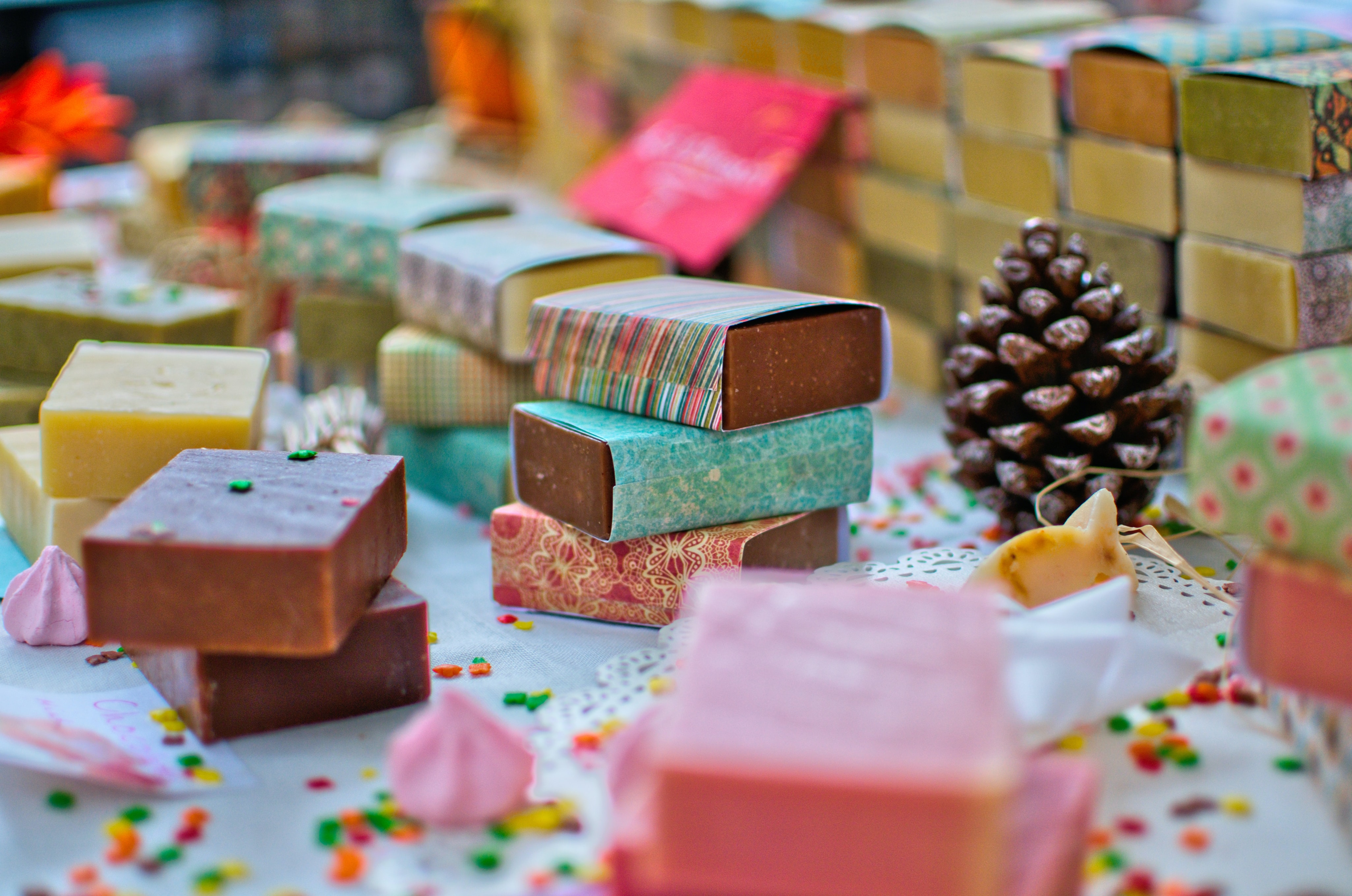 Ready to save some extra cash in the months ahead? Challenge yourself to implement as many of these strategies as you possibly can. The results might surprise you!
© 2023 American Homes 4 Rent, LP
American Homes 4 Rent®, AMH®, AH4R®, Let Yourself In®, AMH Development®, American Residential®, and 4Residents® are registered trademarks of American Homes 4 Rent, LP. 4Rent℠, AMH Living℠, and 4Communities℠ are service marks of American Homes 4 Rent, LP.  AMH refers to one or more of American Homes 4 Rent, American Homes 4 Rent, L.P., and their subsidiaries and joint ventures. In certain states, we operate under AMH, AMH Living, or American Homes 4 Rent. Please see www.amh.com/dba to learn more.