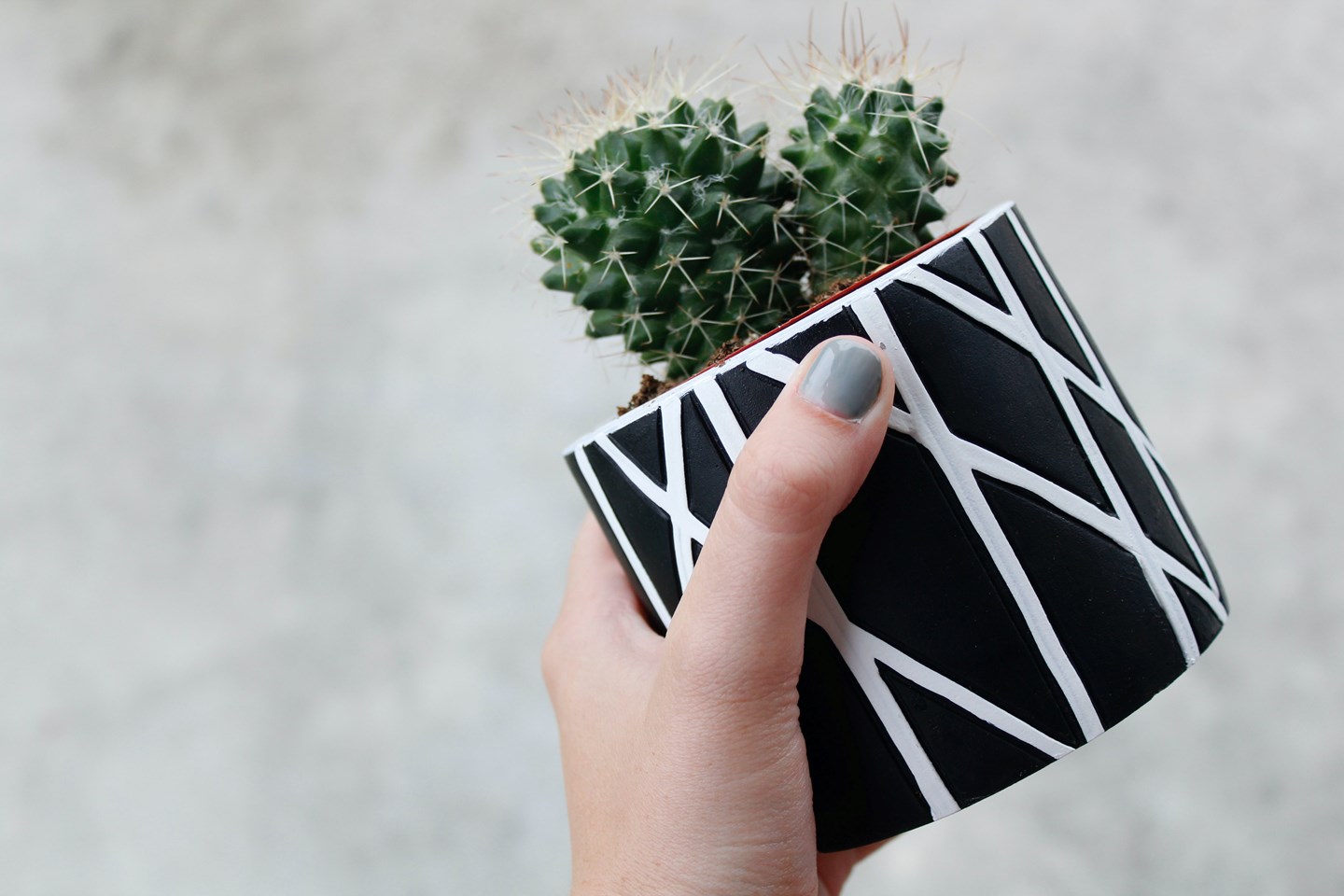 Category
Lifestyle
Homecare
9 DIY home projects you can do in one weekend
Posted by AMH Team
5m read time
Aug 1, 2022
The weekend is the perfect time to give your home TLC by tackling an easy DIY project. There are plenty of options to be inspired by, from décor upgrades to gardening and maintenance hacks, and you don't need to run out and spend tons of money on supplies to accomplish them. Instead, breathe new life into your old items using what you're already likely to have around the house. With a focus on maximizing, reusing, and upcycling, these ideas present new ways to enjoy your home.
Participate in a pantry challenge
A pantry challenge is a great way to wade through everything hiding in your food storage cabinets and get creative with the items nearing their expiration date. Instead of eating out or going grocery shopping over the weekend, challenge yourself weekly to cook using only ingredients primarily from your pantry. If you're really feeling ambitious, you can even try to prep some freezer meals or pre-made meals for the upcoming week, whether it's a batch of muffins, some vegetable soup, or something entirely different. We love a pantry challenge because it reduces food waste, saves you money, and leaves your pantry looking clean and beautiful.   
Clean under your furniture
This may not be the most exciting weekend warrior project, but it can make a huge difference in how your home looks and feels. In fact, you'll likely be surprised by the amount of stuff that has accumulated under your sofa, loveseat, or armchair, beyond dust and dirt. You may discover remotes, socks, Legos, pens, and even some hidden pet toys if you have a furry friend at home. Once you've recovered all those lost items, take a few minutes to sweep and vacuum under the furniture, then run a mop under there to really get it sparkling clean. 
Organize cabinet drawers
Another DIY project to tackle over the weekend is an overhaul of your kitchen and bathroom cabinet drawers. Just like cleaning under your furniture, this simple task is more like a treasure hunt than a boring chore. Select one area to work on at a time, and empty out all of the items in those drawers. Wipe the interior of the drawers to get out any dust and debris. Then go through your items to see what you want to keep and what can be passed on to your local thrift store. In the bathroom, get rid of any expired medicine and vitamins, as well as old makeup that's likely a breeding ground of bacteria. Finally, neatly place everything back that you want to keep so that you can easily find what you're looking for moving forward. 
Make a blanket ladder
Looking for a more creative DIY project this weekend? Try making a decorative blanket ladder out of wooden dowel rods. You can complete the look for under $40 and you don't need any specialized tools. In fact, a handsaw and electric drill are the most sophisticated tools on your supply list, making this project a great option for a beginner DIYer. Get the full tutorial here. 
Create a linen organization board
Get your craft on by making a linen organization board in your home office. Whether you work from home, have a side hustle, or manage the household, this inspiration board project is a fun and easy way to stay visually inspired. The project involves just a few basic supplies, including an existing corkboard, some linen fabric, and a staple gun. Just make sure you have enough fabric to cover the length and width of the cork board, plus some excess to wrap around the edges. Follow the rest of the step-by-step process here. 
Use wallpaper to line your own furniture
There is no shortage of eye-catching wallpaper options today. But you don't have to cover your walls in order to jump on the pattern trend. Instead, use peel-and-stick wallpaper to line the inside of your freestanding cabinets and dresser drawers for a sweet surprise every time someone pulls them open. For a bigger impact, line the back of your bookshelves. That way you can see the print as part of the room's design, without being as overwhelming or costly as a full wallpapered wall. 
Update old furniture with chalk paint
You don't need to buy all new furniture to refresh your interior design look at home. Instead, give your current furniture a makeover using chalk paint. This project works on any type of old wood furniture, including coffee tables, nightstands, and dressers. First, you'll need to clean and sand down the surface for an even texture. This step also gives the paint something to stick to so it lasts longer. You can use chalk paint for a casual look or opt for wood stain for something more formal.  
Refresh your yard with painted potted plants
This is an outdoor project that brightens up the exterior of your home. Grab one or two terra cotta planters, either from your patio or your local home improvement store, as well as acrylic paint in colors that complement your siding or make you smile. You'll simply paint a design around the pot or pots, either freehand or with a stencil for crispness, and, once the paint dries, fill the pots with some soil and seasonal plants. Check out some examples here for ideas. 
Turn old drawers into planters
Create a sustainable container garden by turning old drawers into cute, stacked planters. This is a great upcycle project for old furniture you planned to get rid of, or even curbside freebies from your neighborhood. Start by sanding and painting the drawer in a color you love. You can either use exterior paint or opt for chalk paint and cover it with a waterproof sealer. Drill in some drainage holes at the bottom, then line the inside of the drawer with landscaping fabric or tarp to extend the planter's lifespan. 
Bottom line
Spending the weekend on a fun DIY project is the perfect way to get your creative juices flowing. Gather your supplies, put on an upbeat playlist, and give your home a quick refresh. When you're done, you can kick back and relax in your updated space with a well-earned sense of satisfaction!
© 2023 American Homes 4 Rent, LP
American Homes 4 Rent®, AMH®, AH4R®, Let Yourself In®, AMH Development®, American Residential®, and 4Residents® are registered trademarks of American Homes 4 Rent, LP. 4Rent℠, AMH Living℠, and 4Communities℠ are service marks of American Homes 4 Rent, LP.  AMH refers to one or more of American Homes 4 Rent, American Homes 4 Rent, L.P., and their subsidiaries and joint ventures. In certain states, we operate under AMH, AMH Living, or American Homes 4 Rent. Please see www.amh.com/dba to learn more.