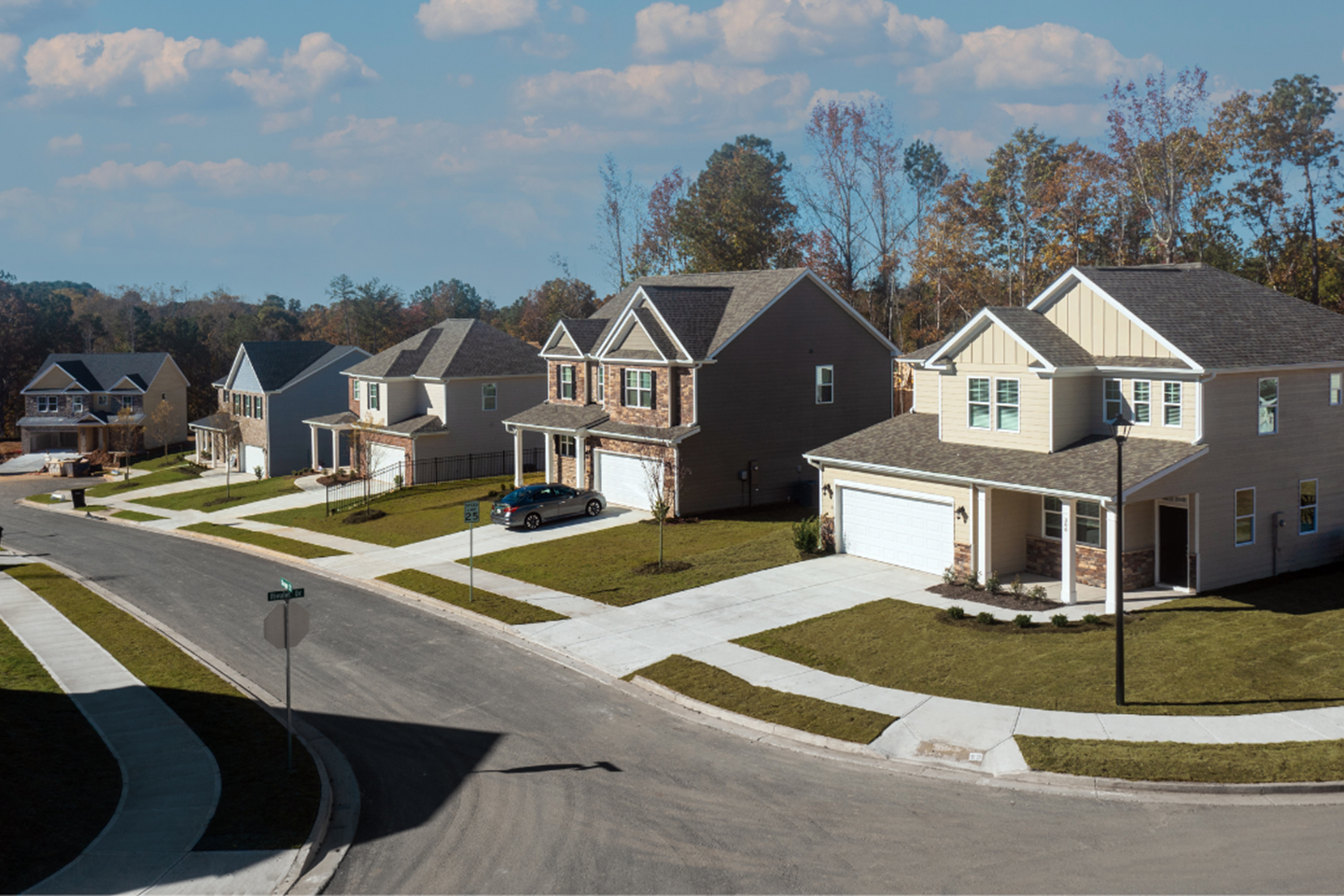 Celebrating a decade of delivering high-quality housing options to America
Posted by AMH Team
3m read time
May 6, 2022
Today, we share an article from our Chief Financial Officer, Chris Lau, who reflects on our 2022 Q1 financial results. 
Ten years ago, I joined American Homes 4 Rent as we prepared to take the company public, assuming an early seat at the table when the single-family rental value proposition was launched. I've believed in this asset class from the beginning.
Since then, we've pioneered the SFR securitization market and achieved dual corporate investment grade ratings—a first for the industry. In 2017, after years of strategic foresight and investment, we launched our Development program. We recognized that this built-to-rent model, coupled with our operating expertise, would yield a superior product and service for consumers, and better economics for the long term.
Today, amid a national housing shortage, we remain the only company in the single-family rental industry with an in-house homebuilding business, providing us unique control over our Development pipeline to deliver a quality product, selectively enter markets, and drive consistent growth through market cycles. 
We've pursued an intentional strategy focused on building in core markets where we already have a presence. Our selection has always been based on growth potential, determined by population and employment trends as well as access to vibrant neighborhoods and good school districts. In short, we're building where people want to live.
This quarter alone, we added 1,131 homes to our wholly owned portfolio, bringing our total to 57,984. This was comprised of 325 homes from our built-to-rent program and 806 homes from our acquisition channels, for a total investment of $414 million.
Our core funds from operations (FFO) per share also increased by 18.8% compared to the first quarter of 2021, underscoring the robust demand for our professionally-managed homes, as well as the power of our vertically integrated operations platform, best-in-class teams, and external growth programs.
As we embark on our second decade as a company, we continue to deliver consistent and outsized earnings growth, reinforcing our position as industry leader and reliable supplier of high-quality housing in an underserved market.
With American Homes 4 Rent at the forefront, professionally-managed single-family rentals have become a highly sought-after housing option, as millions of Americans recognize that home is no longer just about the property itself, but about a holistic resident experience.
In today's housing landscape, the choice that residents are making revolves around simplicity. Some renters can afford to buy homes, but don't want to deal with rising mortgage rates—which recently surpassed 5.5%—or the hidden costs of ownership. Or they want peace of mind and an attractive place to live in as they save for a down payment, which takes the average American a median of 14 years.
Some renters prefer the flexibility of leasing in the face of new jobs and other life events that require relocating. Remote work trends following the pandemic and Great Resignation have resulted in broader mobility among the Millennial generation, now in their prime household formation years. 
Others enjoy the convenience of maintenance support, lawncare, and additional amenities, or seek to escape high-density living in favor of more space to accommodate at-home offices, a yard for their pets, and additional bedrooms for a growing family. 
It's these residents that we'll continue serving into the next decade with our national portfolio of high-quality homes and home services, backed by our best-in-class balance sheet. We look forward to another ten years of providing Americans access to the joys of single-family living, wherever they are in life.
—Chris Lau, Chief Financial Officer
This article is adapted from remarks delivered to shareholders on May 6, 2022. For more information, including details regarding American Homes 4 Rent results for Q1, please visit our Investor Relations site.
© 2023 American Homes 4 Rent, LP
American Homes 4 Rent®, AMH®, AH4R®, Let Yourself In®, AMH Development®, American Residential®, and 4Residents® are registered trademarks of American Homes 4 Rent, LP. 4Rent℠, AMH Living℠, and 4Communities℠ are service marks of American Homes 4 Rent, LP.  AMH refers to one or more of American Homes 4 Rent, American Homes 4 Rent, L.P., and their subsidiaries and joint ventures. In certain states, we operate under AMH, AMH Living, or American Homes 4 Rent. Please see www.amh.com/dba to learn more.