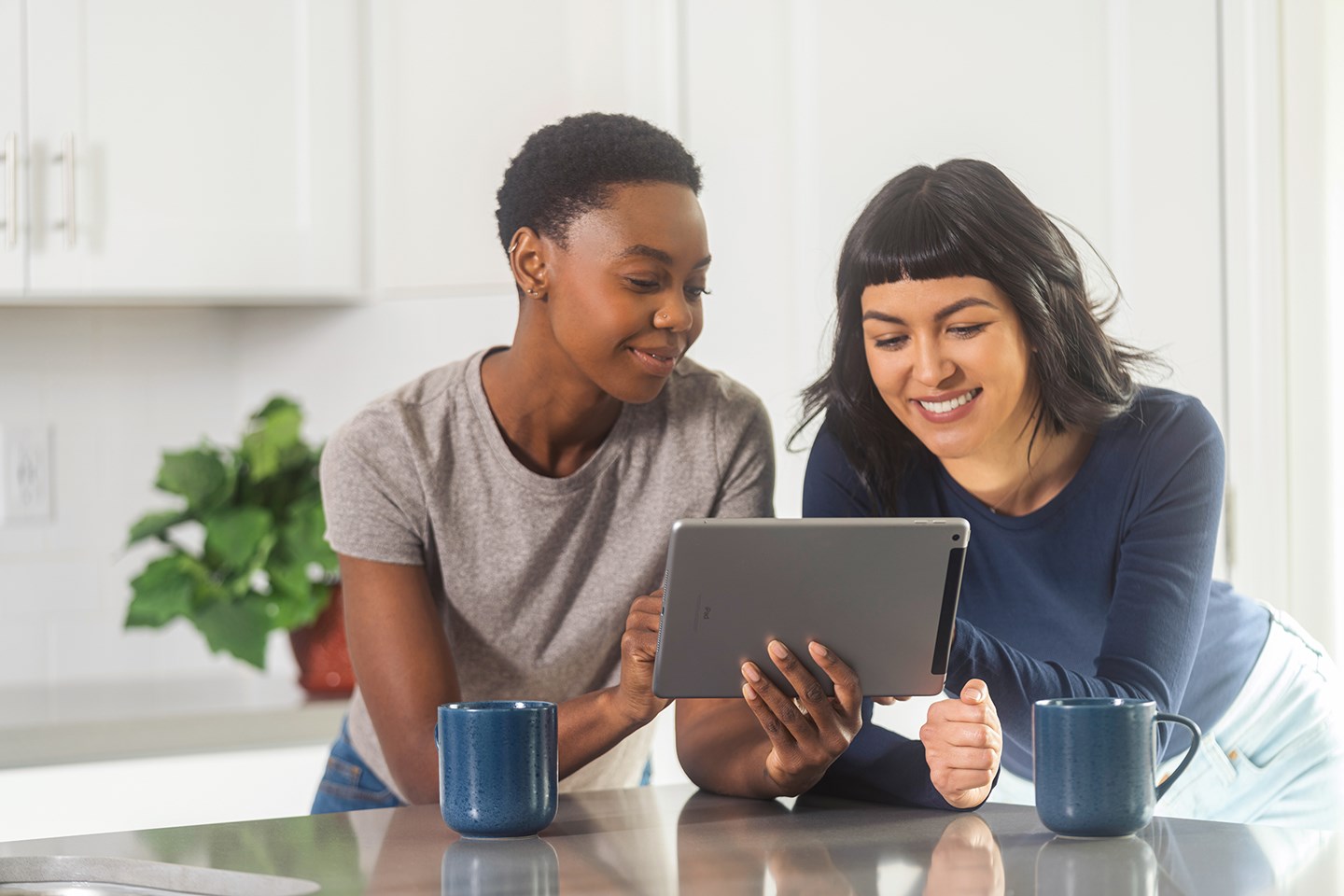 How to avoid getting scammed when renting homes online
Posted by AMH Team
4m read time
Oct 24, 2022
The internet makes it easier than ever to browse rental properties and efficiently navigate the application and leasing processes. But these modern conveniences also allow scammers ample opportunity to post fake listings and lure unsuspecting renters into sending funds for a property they won't actually get to live in. Keep an eye out for the red flags below to ensure your next rental process is legitimate and transparent, and avoid becoming a victim of fraud. 
5 red flags to look for
Before you start shopping for your next rental home, keep an eye out for these five red flags that could be a warning sign of an illegitimate listing. 
The payment process seems suspicious
Scammers look for easy, non-traceable ways to ask for your money to secure a supposed rental property. One major red flag is if you're asked to wire, transfer funds, or pay through a mobile payment app.
These payment methods are difficult to reverse, particularly wire transfers. A reputable rental company will have a secure online portal. No one from our company, for example, will ever ask for a wire transfer or personal payment method, like Venmo.
If you're unsure of whether or not your payment instructions are real, call a confirmed phone number from your rental company and ask a customer service representative about trustworthy payment methods. 
You're instructed to ignore property signs
It's not uncommon to view a property without an agent to guide you. In fact, through our Let Yourself In® service, we offer self-guided tour scheduling so that you can view homes on your own schedule. 
But getting this service from a third party can be a warning sign, particularly if you're told to ignore things like no trespassing signs or other instructions seen onsite. You may end up trespassing if you're given false instructions from a scammer. Supposed landlords often say they're out of the country; that might be a red flag that they're actually nowhere near the property and have nothing to do with it. 
The listing is suspicious
A rental property listing often contains several red flags of its own. For instance, some scammers may use photos that contain our logo, but if you've never had direct contact with the company, there's a good chance it's a fake listing. 
Also, pay attention to the description of the property. Are there lots of typos, grammar mistakes, or tons of exclamation marks? Then it's probably not a true listing.
Be sure to look at pricing as well. Is there a listing on a third party website that's significantly less expensive compared to similar homes in the area? If it sounds too good to be true, then it probably is.
Search for homes directly through a verified website, like ah4r.com, to make sure you're really working with the true manager of the property. 
You receive a lease agreement without applying
Skipping the rental application process sounds quick and convenient, but unfortunately this is also a sign that you're dealing with a scammer.
For example, to rent one of our homes, you must always fill out an application before you receive a lease agreement. A screening process typically includes a credit check and employment verification. It's a simple safeguard for landlords to get a sense that the new tenant can be trusted to make rent payments each month. 
This part of the rental process is rarely skipped by a reputable landlord and it's always part of the approval process with our homes. Expect to submit information like a copy of your ID, proof of income usually in the form of paystubs, contact information, and potentially references. It's not a complicated application, but it is an important part of the typical rental process that you should expect to complete.
You're provided an anomalous URL
What if you do receive a link to an application or payment portal, but the URL is strange? Never click on a link unless you're 100% sure that it's from a verified landlord or property manager. In our case, all applications and lease agreements come from the same online portal: https://americanhomes4rent.securecafe.com/.
Even if you don't send any money to a fraudulent rental lister, they can still steal important information when you click on a phishing link. Doing so can install malware on your computer, which can in turn steal your passwords, contacts, and other sensitive information. Only follow links if you're certain they are legitimate. 
What to expect from us
Now that you know how to avoid a scam by identifying red flags, here's what you can expect from renting a home through us. It's normal to lease a property "sight unseen," especially if you're moving from another area. But that makes it even more important to make sure you're using our portal to find available properties and communicate with our team. You can apply directly online or schedule a tour at your convenience, without an agent present. Just be sure to use our certified Let Yourself In® process. All lease agreements and payments must also go through our secure online portal, for your protection. 
Bottom line
Moving is already stressful, even without having to worry about whether or not you're applying for a fake listing. Make it easy for yourself by finding your next home with American Homes 4 Rent. Not only do we simplify the leasing process, we also make sure you're protected every step of the way. 
© 2023 American Homes 4 Rent, LP
American Homes 4 Rent®, AMH®, AH4R®, Let Yourself In®, AMH Development®, American Residential®, and 4Residents® are registered trademarks of American Homes 4 Rent, LP. 4Rent℠, AMH Living℠, and 4Communities℠ are service marks of American Homes 4 Rent, LP.  AMH refers to one or more of American Homes 4 Rent, American Homes 4 Rent, L.P., and their subsidiaries and joint ventures. In certain states, we operate under AMH, AMH Living, or American Homes 4 Rent. Please see www.amh.com/dba to learn more.