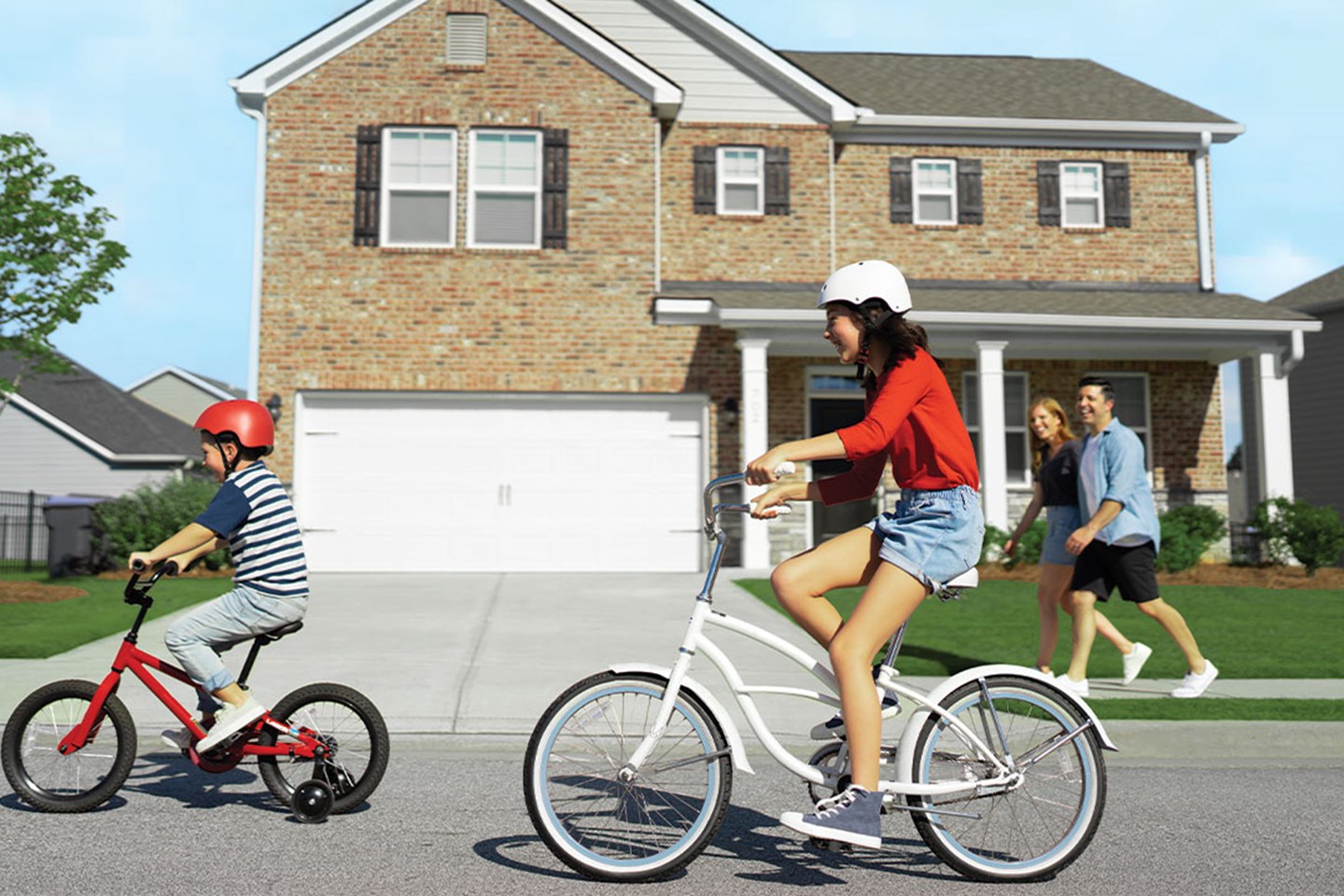 Introducing AMH, a brand built for the future
Posted by AMH Team
3m read time
Jan 11, 2023
This year marks a big milestone for us.
We're celebrating ten years as a public company dedicated to redefining what it means to make a home yours.
Since our origins, we've believed that people who want to live in a home deserve a better option.
They deserve more flexibility than a 30-year mortgage.
They deserve more support than navigating upkeep alone, week after week.
They deserve to sleep more soundly at night, without worrying about looming property taxes or expensive repairs.
Not everybody wants to, or can, buy a home. But that doesn't mean they shouldn't be able to live in one, and comfortably.
We also believe that, when it comes to leasing a home, the choices haven't always been great.
Unreliable landlords, poorly maintained properties, remote locations, high-density neighborhoods…
Home renters in the U.S. have never had it easy.
And that's where we come in.
In 2012, we set out to make leasing a high-quality home simpler.
For the past decade, our mission has been to deliver the joys of single-family living, with support and convenience you can count on.
We've always worked to simplify your world, so that you can focus on what really matters to you, wherever you are in life. 
Today, we manage approximately 60,000 rentals in great locations nationwide, home to about 200,000 people.
We provide tools and online solutions to make finding and living in a home you love as seamless as possible.
We offer professional management and maintenance services, so you can enjoy your weekends stress-free.
As one the nation's top homebuilders, we also develop brand new communities and neighborhoods designed to support your comfort, wellness, and sense of belonging.  
And we're doing it all with care. Recently, we were named one of America's Most Responsible Companies by Newsweek and Statista Inc. for the second year in a row.
Guided by our values of making it simple, of caring about people, and of holding ourselves accountable, we've earned recognition for doing business sustainably and providing a service to our customers with integrity.
Now, in our second decade and chapter as a leading housing provider, we're updating our brand to reflect the journey that's brought us here.
To reflect the simplicity that we strive to deliver to our residents' lives daily.
To reflect the innovative spirit of our origins, and of the team that has made it all possible.
To reflect our heritage and our vision of better housing in America, one with more possibilities, choices, and freedoms. 
Today, we do so much more than just rent homes. We work to improve people's lives.
And our new brand, under the simplified look, feel, and name of AMH, represents our renewed commitment to serving our customers by making their worlds a little easier and brighter every day, wherever they choose to call home.
As we continue our journey, we're looking forward to unveiling new ways to bring this mission to life: new offerings and services to delight residents, new technologies to elevate the experience of home, new solutions to make single-family living more accessible to more people.
The future of housing in America is bright with opportunity, and AMH will be there every step of the way to build it better.    
Discover how we're evolving.
Learn what we stand for.
Explore our new website.
© 2023 American Homes 4 Rent, LP
American Homes 4 Rent®, AMH®, AH4R®, Let Yourself In®, AMH Development®, American Residential®, and 4Residents® are registered trademarks of American Homes 4 Rent, LP. 4Rent℠, AMH Living℠, and 4Communities℠ are service marks of American Homes 4 Rent, LP.  AMH refers to one or more of American Homes 4 Rent, American Homes 4 Rent, L.P., and their subsidiaries and joint ventures. In certain states, we operate under AMH, AMH Living, or American Homes 4 Rent. Please see www.amh.com/dba to learn more.