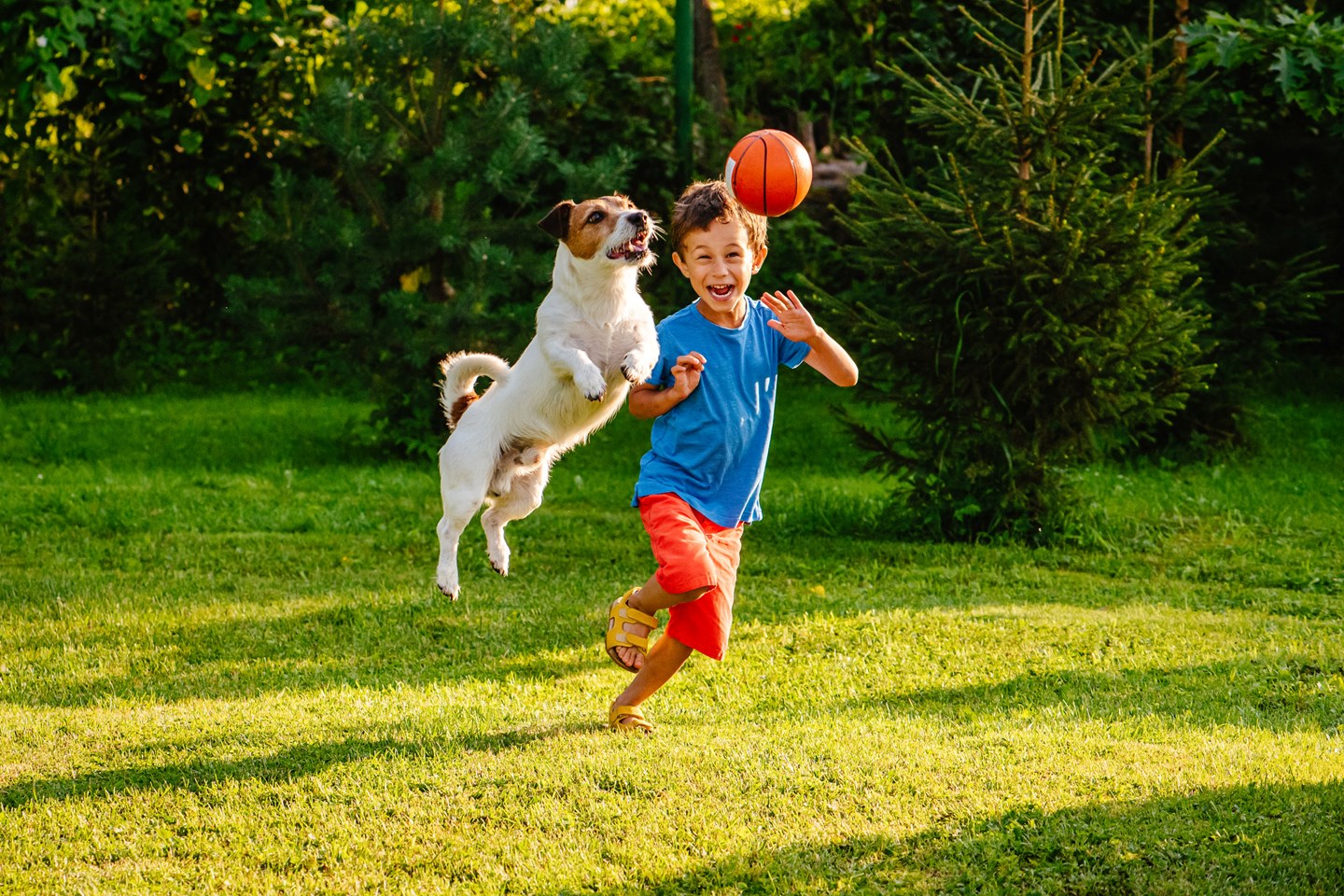 Lessons in home management from March Madness
Posted by AMH Team
5m read time
Mar 22, 2022
One of the most exciting times of the year is upon us: March Madness®! You may be ready to put on your alma mater's jersey, order takeout until you physically can't move, and have four screens going at once so you can catch every single shot. Or maybe you got roped into joining your office bracket pool and don't know the difference between an alley-oop and a pick and roll. Either way is a perfectly acceptable method to celebrate the madness. If you're not a big college basketball fan, however, the NCAA Tournament can still teach us some valuable lessons about life, planning, and, yes, even home management. Here's a look at five of our favorites.
Plan ahead
Between 68 men's teams, 64 women's teams, and dozens of host cities, the NCAA Tournament involves a lot of behind-the-scenes logistics. The tournament fields are revealed Sunday night, with the initial games starting two days later. Participating schools aren't just getting started with the travel arrangements on Selection Sunday, though. They've been planning for this moment months in advance, filling out spreadsheets with all kinds of data: the players, coaches, staff, and family that will be traveling, player equipment, band instruments, and any special considerations for the flight or bus. Once the tournament is revealed, teams don't need to stress, since most of the work is complete.
If you live in a home, you'll benefit from approaching your residence upkeep with a similar forward-thinking mindset. On the maintenance front, you might consider creating an annual checklist to organize your monthly tasks. You can also plan a year's worth of blooms and herbs to plant seasonally in a spreadsheet. Or maybe you want to assign certain regular chores, like cleaning your bathroom and your kitchen, to each of your household members. You can't always predict what's going to happen in life. But, by having a strategy in place for the home, you can handle whatever comes your way there.
Trust your instincts
Sorry to burst your NCAA Tournament bubble, but you have about a 1 in 9.2 quintillion chance of filling out a perfect bracket. Yet, that doesn't stop us from trying to find the right combination of teams to pick. Sometimes, you just need to go with your gut. Maybe you have an annoying colleague that goes to a certain school, so you pick against them. Or you like the mascot of one university — the trunk of Alabama's Big Al is very cute, after all — so you have them going all the way.
With home renovations and repairs, your instincts usually won't steer you wrong either. If you really enjoy blues and greens, adorn your couches, cabinets, and bedding with those colors to create a soothing zen palace. Don't want to climb a ladder to wash the outside of your windows? Your instinct to call a contractor to take care of that is a smart one. Trusting your gut often won't let you down. And it sure beats going back and forth for hours, worrying over every minor detail.
Remember what makes you unique
Each NCAA team and fanbase has their own personality. They might adopt a unique social media presence, cheer with over-the-top bench celebrations, or even bring giant cutouts of their faces to games.
Have you ever been to someone's home where everything is grey and beige? It felt a little... boring, didn't it? Your house is an extension of you, so don't be afraid to personalize it in special ways.
Perhaps you're a fan of collectibles. You can create an art cabinet with your favorites. Or you host a podcast in your spare time, so you keep the business cards of everyone you interview on your recording table. Add little touches to your front porch, such as a quirky welcome mat or plants near the door.
Your personalized style gives you a fun conversation starter with any guests. More importantly, it'll provide a boost of positive energy when you're in your home.
Offer something for everyone
No matter where you are, you can find March Madness. Beyond attending games in person, every game is broadcast on four channels. Don't have cable? You can watch games on the NCAA's website (don't miss out on the Boss Button) or through the official app. On Twitter, NCAA and teams share highlights and updates with key plays and moments.
When you're mapping the layout of your home, it's best to envision how you'll want to use each space. You'll want to designate a space for everyone in your household, and make sure each room has its own purpose. 
Do you work from home often? Turning a bedroom into a home office might help you be more productive.
Need a spot to relax? A meditation space is the perfect solution.
Or, if you plan to host parties and events, you could turn a nook into a board game station or set up a bar cart in your yard.
By customizing your home to your lifestyle, you're maximizing the efficiency of each space and the happiness of the occupants inside.
Don't be afraid to laugh
It's called March Madness for a reason. College basketball is impossible to predict. Sometimes a selection makes total sense, but that team simply doesn't win. The best you can do is laugh and look at the next matchup. Until all your picks are gone, you still have a chance.
One of the challenges – or quirks, depending how you look at it – of living in a home is that, at some point, you'll encounter something you won't expect. Maybe your container garden doesn't quite bloom the way you hoped it would. Or you exceed your utility cost goals for the month. Or you missed a washing machine cleaning and your last cycle didn't smell quite as fresh.
Just as with March Madness, be prepared to go with the flow and pivot as needed. Luckily, you've done your research, come up with a solid plan, and know where your different interests lie. When you add the flexibility of being able to smile and roll with a situation, nothing can stop you.
© 2023 American Homes 4 Rent, LP
American Homes 4 Rent®, AMH®, AH4R®, Let Yourself In®, AMH Development®, American Residential®, and 4Residents® are registered trademarks of American Homes 4 Rent, LP. 4Rent℠, AMH Living℠, and 4Communities℠ are service marks of American Homes 4 Rent, LP.  AMH refers to one or more of American Homes 4 Rent, American Homes 4 Rent, L.P., and their subsidiaries and joint ventures. In certain states, we operate under AMH, AMH Living, or American Homes 4 Rent. Please see www.amh.com/dba to learn more.