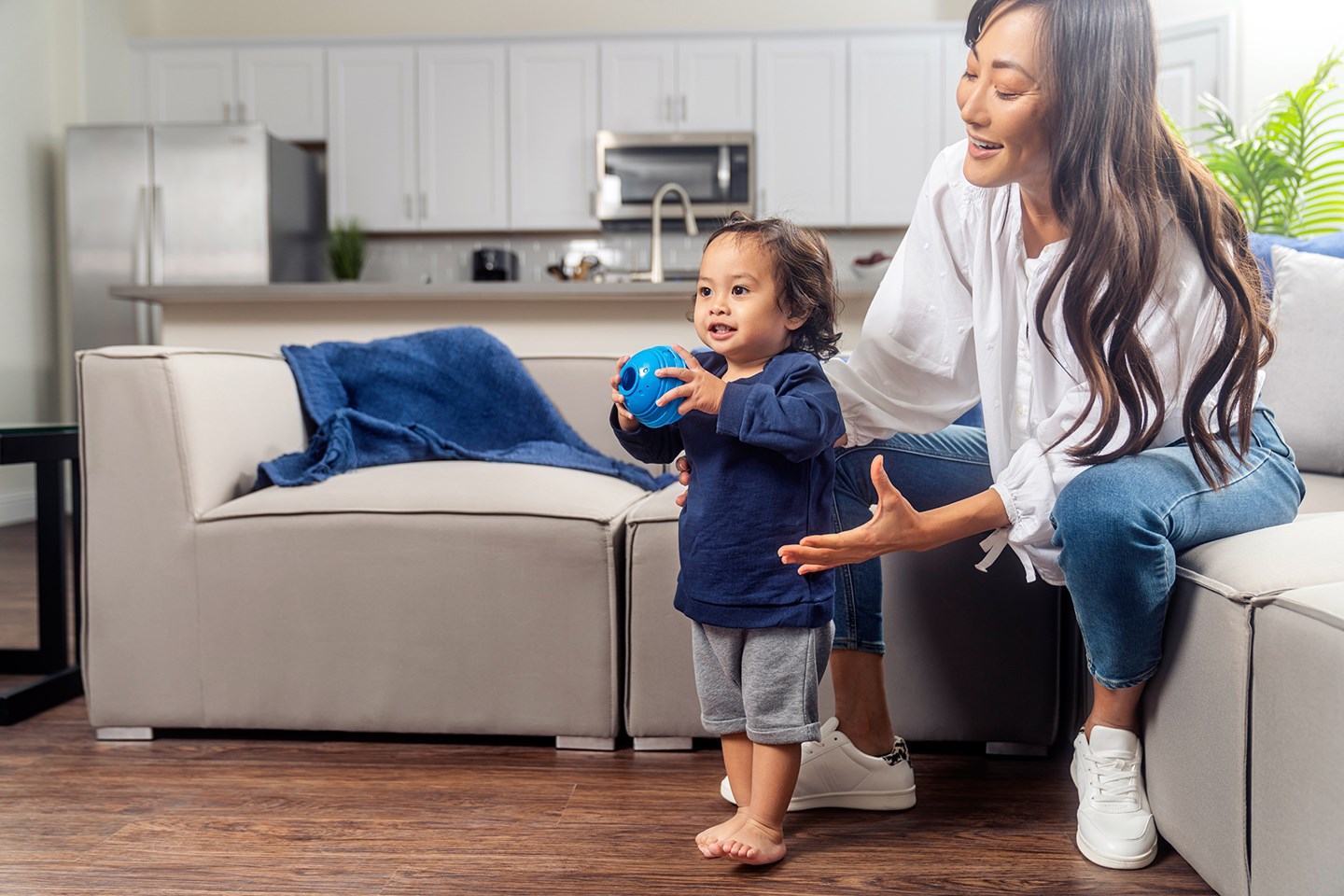 Providing a reliable housing option in an uncertain economic landscape
Posted by AMH Team
5m read time
Aug 5, 2022
This morning, we reported another quarter of strong and consistent double-digit results with core FFO growth, delivering value to our shareholders, reliability to our customers, and confidence to our employees. Driving this quarter's earnings, and a continued tailwind for our business into the future, is a unique macro housing dynamic in America.
The U.S. today has a housing shortage problem. Our country is an estimated 3 to 5 million units short, and the latest numbers from the U.S. Census Bureau mark the fourth consecutive monthly decline in single-family starts. Additionally, with inflation and mortgage rates spiking, recent reports further show that home ownership has now become on average 31% more costly than renting nationwide. As more and more Millennials enter their household formation years, single-family supply and affordability are lagging demand. 
Complicating this already challenging landscape is a scarcity of quality options for the approximately 15 million American households who choose to rent single-family homes. These residents face the hardship of choosing among slim pickings, ranging from units inconveniently removed from metropolitan areas to properties that are older or unreliably managed.
In this backdrop, the AMH difference stands out in three key ways:
First, we're providing a better option for renters who want access to a flexible, high-quality single-family lifestyle.
We've always known that the future of housing is about more than just homes—it's about improving people's lives, and providing peace of mind—and that's the crux of the long-term AMH advantage. A sustainable society with a healthy housing landscape includes more and better choices. We're delivering that both through new high-quality homes and communities with best-in-class amenities, as well as through our suite of professional management and maintenance support services that elevate the resident experience. In the last year alone, our residents have appeared in media outlets like CNBC and USA Today to voice their support for the simplified and convenient single-family lifestyle we offer.
Just as importantly, we're thoughtfully designing these communities to flourish into strong, successful neighborhoods that can contribute a positive socioeconomic impact to their regions into the future. Culturally, our developments bring a diversity of residents together, foster belonging among neighbors, and promote stability through our centralized screening and underwriting processes. Economically, in the face of a home ownership affordability crisis, we're providing a responsible solution that empowers working households to live and work in and near the metropolitan hubs they desire.
Secondly, we're working to close the shortage gap by not only adding supply, but also focalizing that supply in regions where demand is greatest.
We're closely following and anticipating housing trends to meet tomorrow's needs, and building where people want to live. Our development footprint aligns with the regions that have seen the largest population influx over the last year, including Florida, Georgia, Nevada, North Carolina, South Carolina, Tennessee, Texas, and Utah.
And, through our fully-integrated internal development program, we remain on track to deliver between 2,100 to 2,400 homes by year-end. This quarter alone, including our acquisition programs, we added 928 homes to our wholly owned portfolio, of which 315 were AMH built.
We also grew our land pipeline to over 15,000 lots, including those that have been optioned through our land banking relationships, which empower us to continue driving future production, while prudently managing land risk.
Lastly, building housing responsibly also means thinking ahead and advancing the industry.
We're generating and investing in cutting-edge ideas today that will result in elevated or new products and services for our residents tomorrow. Technologically, we're working to implement innovative tools like preventative and predictive maintenance, and an integrated smart platform for our communities that will improve the day-to-day impact of our operations on people and the planet alike.
We're also investing in partnerships with innovators at the intersection of technology and sustainability, who are developing solutions to improve the resident experience and mitigate the environmental impact of the real estate industry. Through our recent collaborations with venture capital funds, we're funding proptech to advance the decarbonization of the industry, accelerate smart building initiatives, and support resident well-being, unlocking the next era of housing.
Over the last ten years, we've successfully changed the narrative around single-family rentals to position our professionally-managed model as a desired, high-quality housing option today, in a market that's expressing more demand for alternatives than ever. Looking ahead, the macro trends shaping the current housing landscape in the U.S. are likely to persist for the foreseeable future. Through our differentiated development program, investment-grade balance sheet, and reliable growth strategy, we're uniquely positioned to continue delivering shareholder value and contributing solutions to America's housing challenges.  
This article is adapted from remarks delivered to shareholders on August 5, 2022. For more information, including details regarding AMH results for Q2, please visit our Investor Relations page.
This letter contains "forward-looking statements." These forward-looking statements relate to beliefs, expectations or intentions and similar statements concerning matters that are not of historical fact and are generally accompanied by words such as "estimate," "project," "predict," "believe," expect," "anticipate," "intend," "potential," "plan," "goal," "outlook," "guidance" or other words that convey the uncertainty of future events or outcomes. Examples of forward-looking statements contained in this letter include, among others, our belief about our future operating results, our expectations for new home deliveries in 2022, our expectations for our technology investments, and our belief that our acquisition and homebuilding programs will result in continued growth. The Company has based these forward-looking statements on its current expectations and assumptions about future events. While the Company's management considers these expectations and assumptions to be reasonable, they are inherently subject to significant business, economic, competitive, regulatory and other risks, contingencies and uncertainties, most of which are difficult to predict and many of which are beyond the Company's control and could cause actual results to differ materially from any future results, performance or achievements expressed or implied by these forward-looking statements. Investors should not place undue reliance on these forward-looking statements, which speak only as of the date of this letter. The Company undertakes no obligation to update any forward-looking statements to conform to actual results or changes in its expectations, unless required by applicable law. For a further description of the risks and uncertainties that could cause actual results to differ from those expressed in these forward-looking statements, as well as risks and uncertainties that could cause actual results to differ from those expressed in these forward-looking statements, as well as risks relating to the business of the Company in general, see the "Risk Factors" disclosed in the Company's Annual Report on the Form 10-K for the year ended December 31, 2021, and in the Company's subsequent filings with the SEC.
© 2023 American Homes 4 Rent, LP
American Homes 4 Rent®, AMH®, AH4R®, Let Yourself In®, AMH Development®, American Residential®, and 4Residents® are registered trademarks of American Homes 4 Rent, LP. 4Rent℠, AMH Living℠, and 4Communities℠ are service marks of American Homes 4 Rent, LP.  AMH refers to one or more of American Homes 4 Rent, American Homes 4 Rent, L.P., and their subsidiaries and joint ventures. In certain states, we operate under AMH, AMH Living, or American Homes 4 Rent. Please see www.amh.com/dba to learn more.