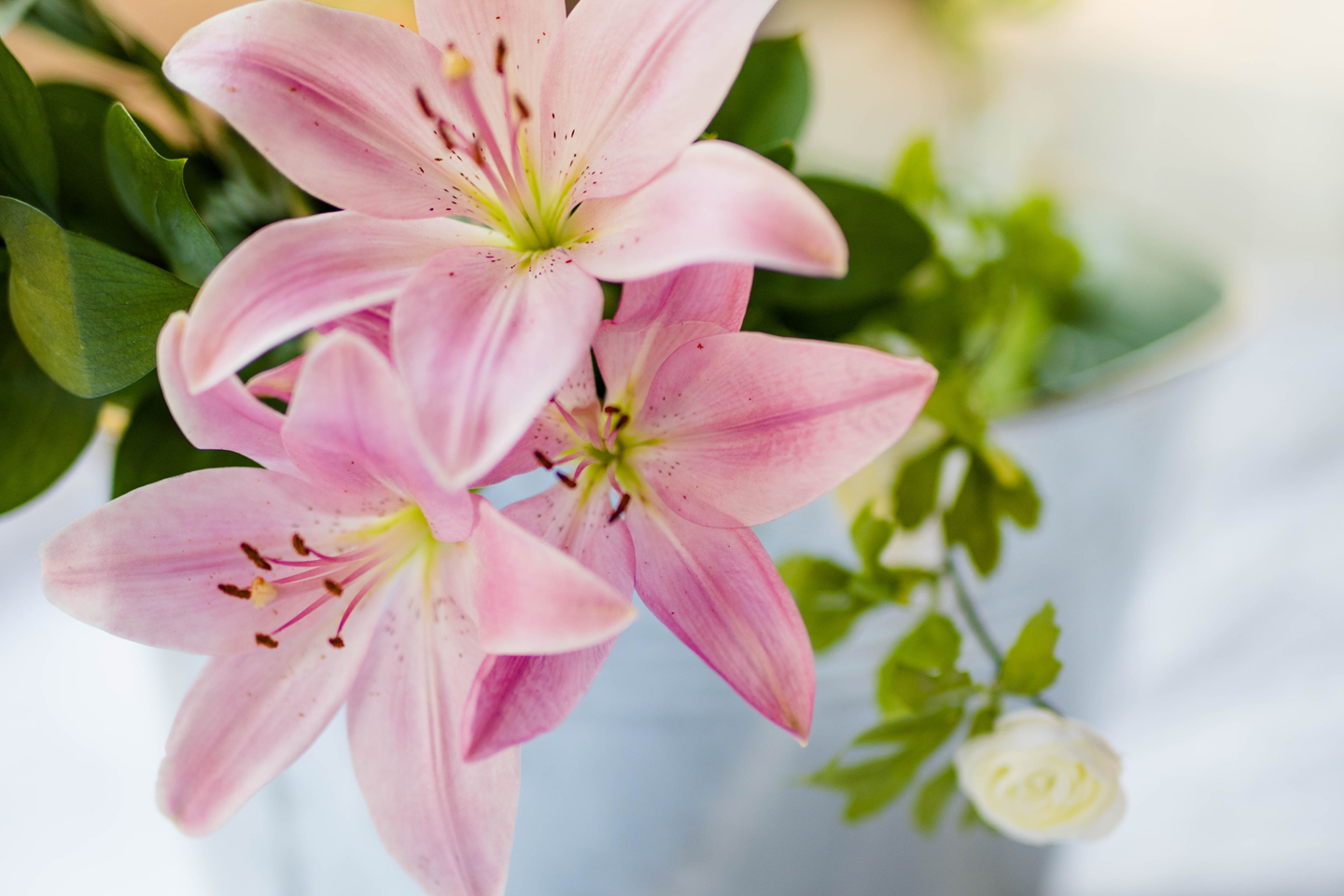 Spring bulbs to plant for summer blooms 
Posted by AMH Team
9m read time
Apr 5, 2022
You don't need to change your existing landscape to enjoy a garden of full blooms in the summer, which is especially helpful if you're living in a rental where you're restricted from altering your yard. All you need is a few pots, soil, and a mix of the right bulbs to get started. And, if you planted spring-flowering bulbs in the fall, you may be ready to take those out and replace them with new ones. Discover 12 different bulbs that will add beautiful color and texture to your home throughout the coming season. 
What to know about planting spring bulbs in a container
If you're new to the concept of a container garden, follow these easy steps to begin. Otherwise, skip ahead to our list of summer-flowering bulbs!
First, consider the right type of container for you. Terra-cotta pots are available in all kinds of shapes and sizes and fit nicely into any home because of their neutral clay and tan colors. They keep potting soils cool and do a good job of removing moisture from plant roots. You can also use heavy concrete pots for larger flowers or plants. Or wooden planters for a sleek, natural look—just make sure to choose a rot-resistant wood, such as cedar, redwood, or white oak. Flexible plastic containers and buckets are a cheap, durable solution that can withstand colder weather. If you go the plastic route and live in a climate with warmer weather, choose a lighter color so your buckets and plants don't fry when they're exposed to the sun. Whichever container you choose, just make sure to place it somewhere that won't damage the existing yard bed underneath. 
No matter what kind of pot you use, make sure it has a way to drain. Some pots come with drainage holes already included. In other situations, you may have to drill a hole or two at the bottom of the container to allow water to drain out.
You'll also need to make sure your bulbs have enough room to grow. One of the many benefits of a container garden is that you can pack bulbs in tighter than you would in the ground, resulting in a concentrated, dramatic effect when they bloom. But you'll still want to observe some basic rules of thumb to ensure your bulbs thrive. A container should be deep enough for 3-7 inches of soil at the bottom, depending on your flowers. It should also have room for your bulbs, and an inch of space below the rim of the container.
Once you've selected your container, you're ready to get started planting your bulbs!
Fill up the bottom of your container with potting soil, not garden soil, or amend old soil with an organic fertilizer. The pot should be about 4-5 inches for smaller bulbs and 6-7 inches for larger flowers. Make sure the soil is evenly dispersed throughout the container.
Place your bulbs into the soil and press them firmly into the soil. You want them evenly spaced apart but still close to each other—no more than half an inch of space between any two bulbs. A good general rule to keep in mind: you can fit one bulb per inch of the container. So, an eight-inch container can fit eight bulbs. Once you're happy with where your bulbs are in the container, cover them with additional potting mix. You can leave the very tops uncovered.
Keep the pots indoors or in a garage until the threat of frost is gone, especially if you live in a colder climate.
Lastly, you'll want to water the bulbs once or twice per week. Give them a good soak—spring water and rainwater are the best options—from a watering can, enough so that there's a decent amount of water draining from the bottom of the container, but not so much that your soil turns runny and soggy.
Plant these 12 spring bulbs for summer flowers
Here are our top picks for summer blooms that are easy to grow this spring.
Anemones
Anemones flower in early summer, making them a great choice if you're not feeling very patient. Also called windflowers, anemones come in a range of color palettes, from bright primary hues to moody purplish grays and whites. Instead of arriving as familiar bulbs, anemones actually grow from corms, a small clump of dry, miniature tubers. You can soak the corms in water to expedite the sprouting process, then plant them directly into containers outside. Spacing should be about nine inches apart, so plant one corm per pot unless your container is particularly large.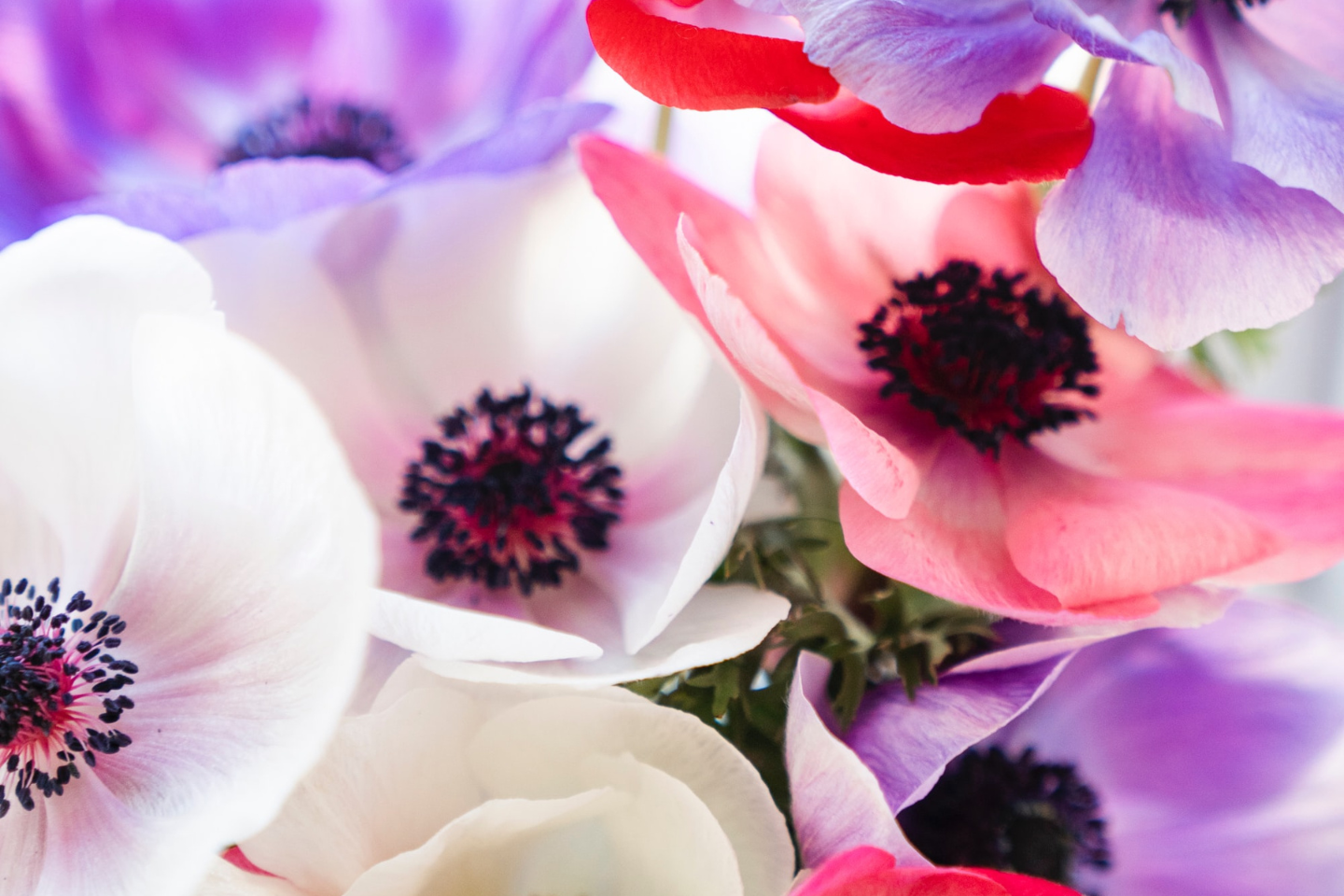 Ranunculus 
Ranunculus also grow from corms and follow a similar soaking regimen to anemones. Read your specific variety packaging for spacing details because you may be able to squeeze them in just a few inches apart. In early summer, you'll be delighted by buttercup-shaped blooms. When shopping for ranunculus, you can find an array of colors, from romantic salmon pinks to dramatic maroons. Blooms should begin around 90 days after planting and will continue to produce flowers for at least a month.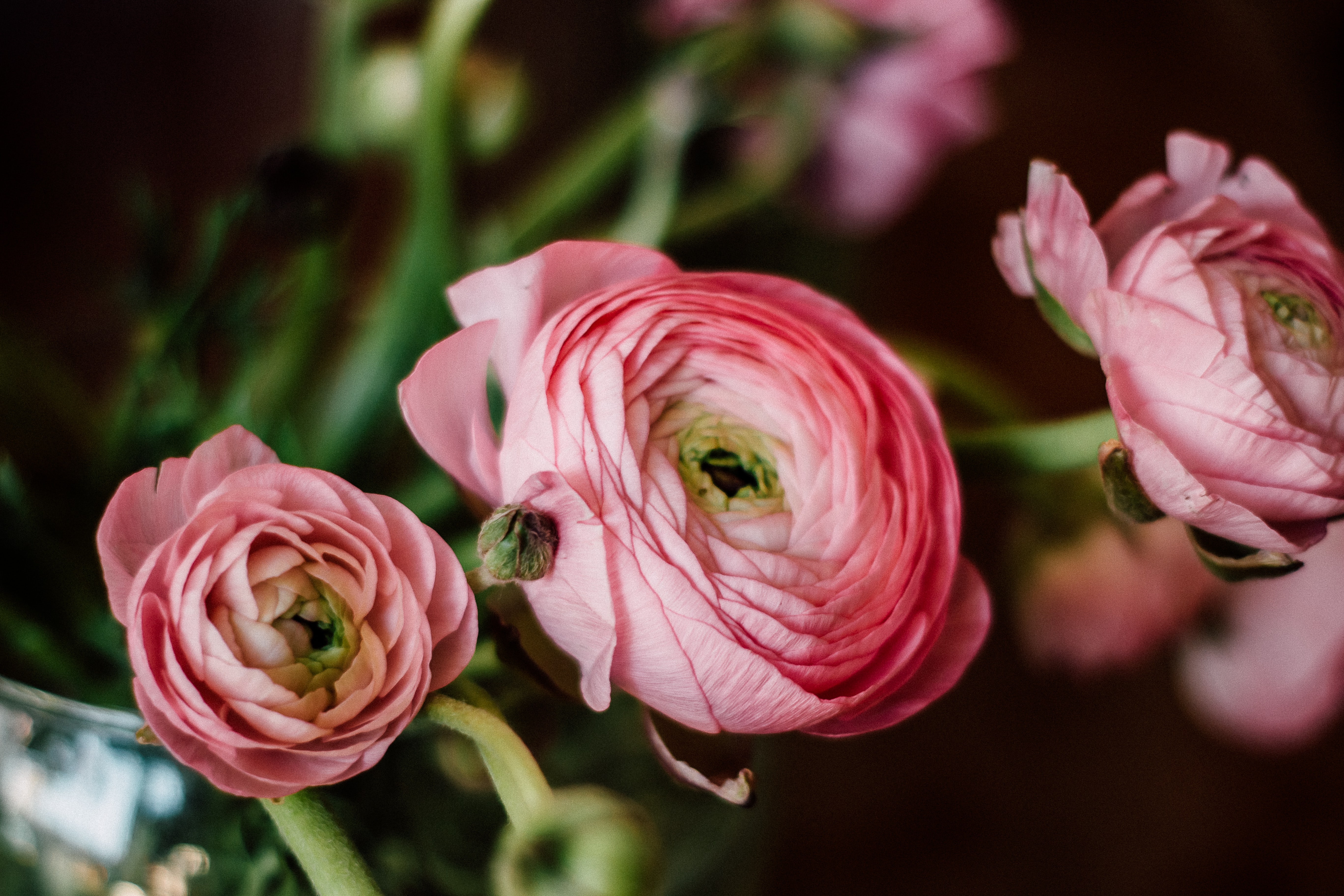 Alliums
Alliums are traditionally planted in the fall, but you can still get them in your pots in late winter or early spring. They just might not have time to grow as large as they would have with a fall planting. The good news is that you can simply keep them in the same pots and they'll come back year after year. Part of the onion family, alliums are a whimsical addition to the garden, thanks to tall stalks and a single bloom shaped like a pom-pom. Browse varieties for different heights and bloom sizes to match your space.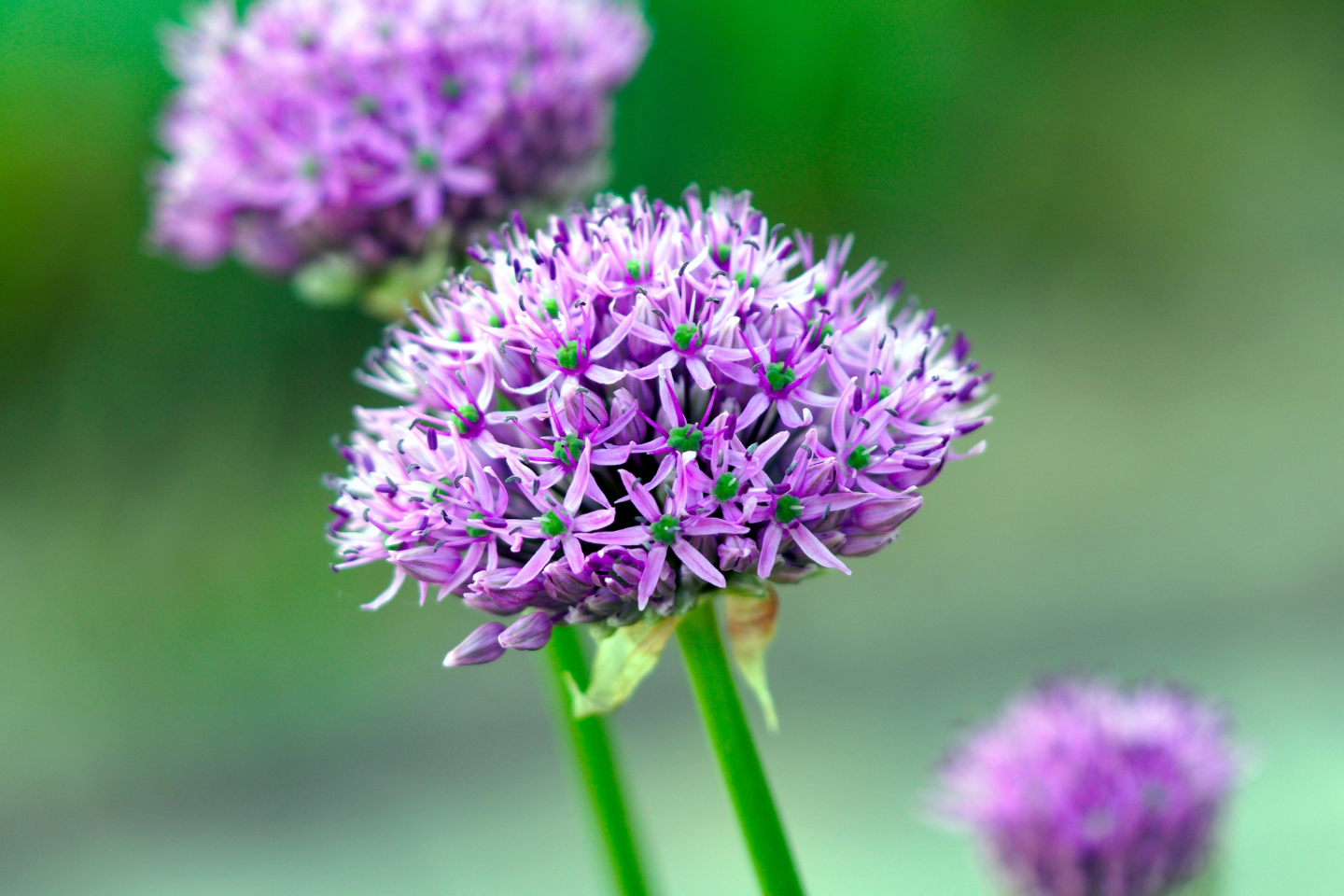 Daylilies
Daylilies are one of the most quintessential summer flowers and they perform very well in containers, either for garden interest or to add to a backyard bouquet. As long as your pot is at least a gallon, you should be able to grow most daylilies in containers. While they are heat loving flowers who prefer at least six hours of sunlight, you'll definitely need to keep up with watering to avoid completely drying them out.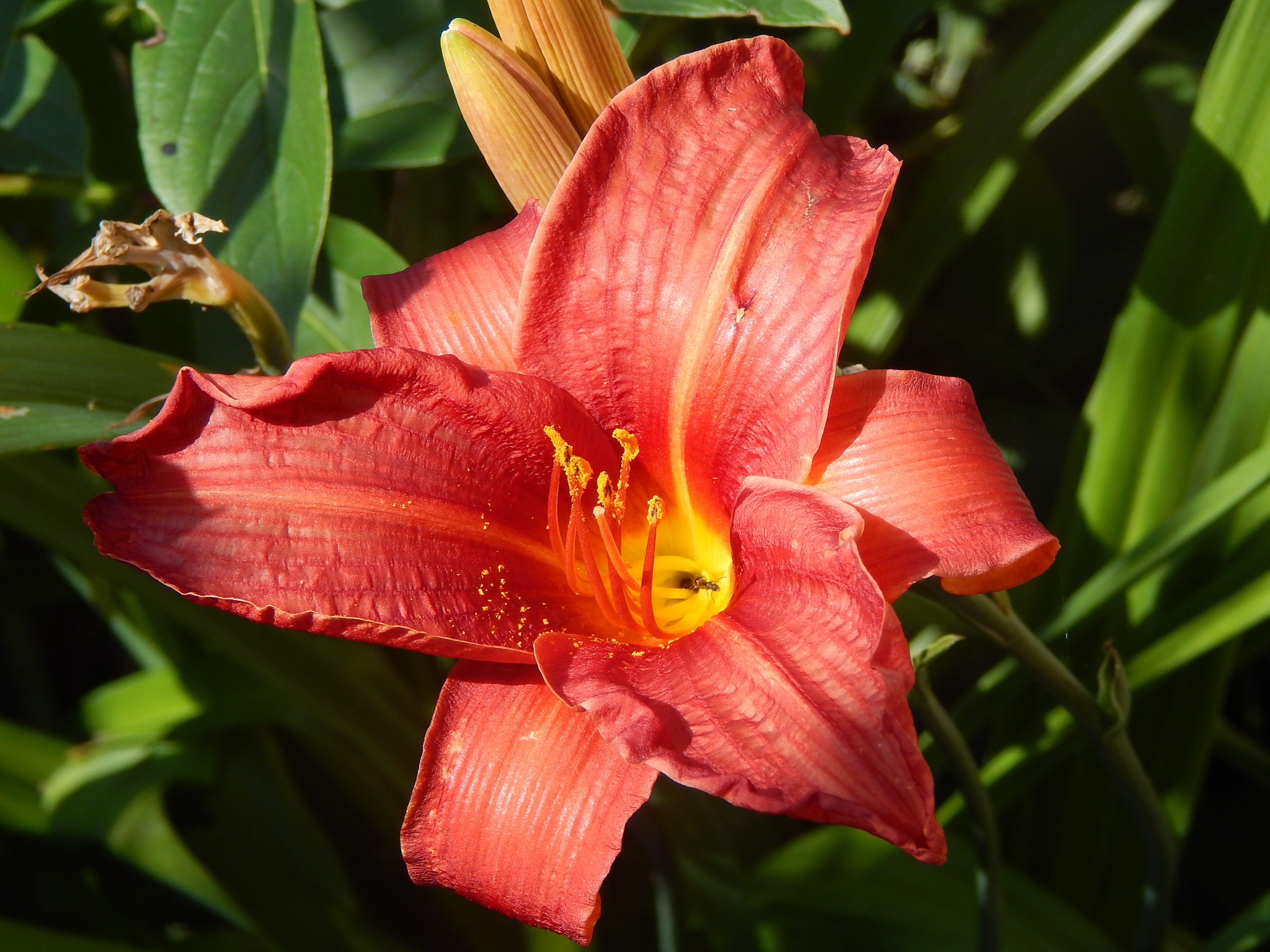 Hardy begonias
Hardy begonias are perfect for a low-maintenance container garden, as long as you have a shady spot they can call home. In addition to elegantly clustered flowers and a sweet smell, begonias also have lovely heart-shaped leaves. You'll also get a lot of mileage out of their blooms, which can last well into early fall. Avoid over-watering these plants and continue to deadhead the spent blooms to encourage constant flowering.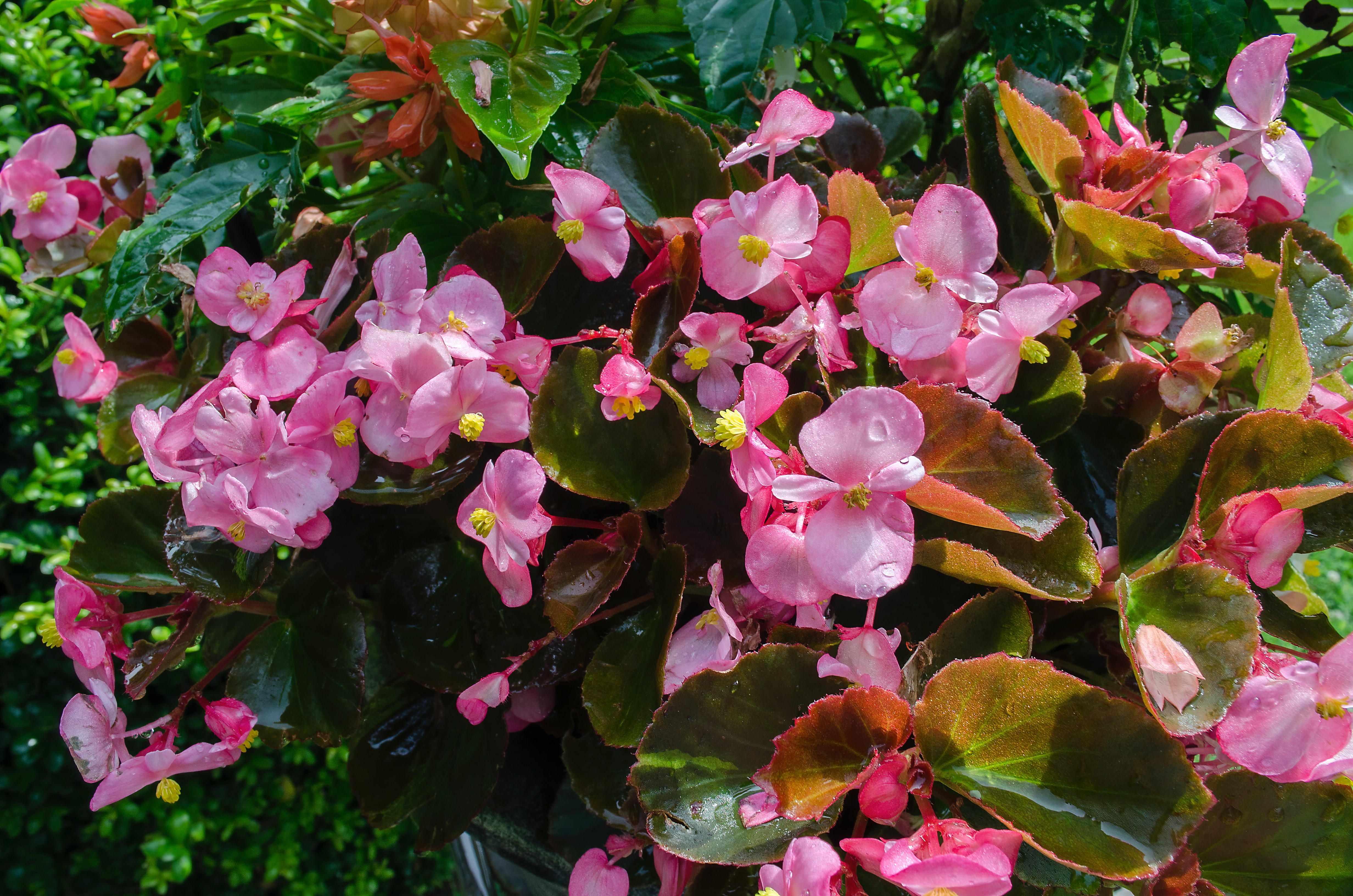 Crocosmia
Crocosmia flowers are great to cut for bouquets and enjoy a long vase life. Plus, when you're planting the corms, you can fit a few in one large pot for a generous clump of plants. Crocosmia love the spotlight and come in fiery shades of red, orange, and yellow. Not surprisingly then, they love full sun but may tolerate partial shade. Water at least once a week to keep an even level of moisture throughout the summer heat. You can also deadhead faded blooms to encourage new growth.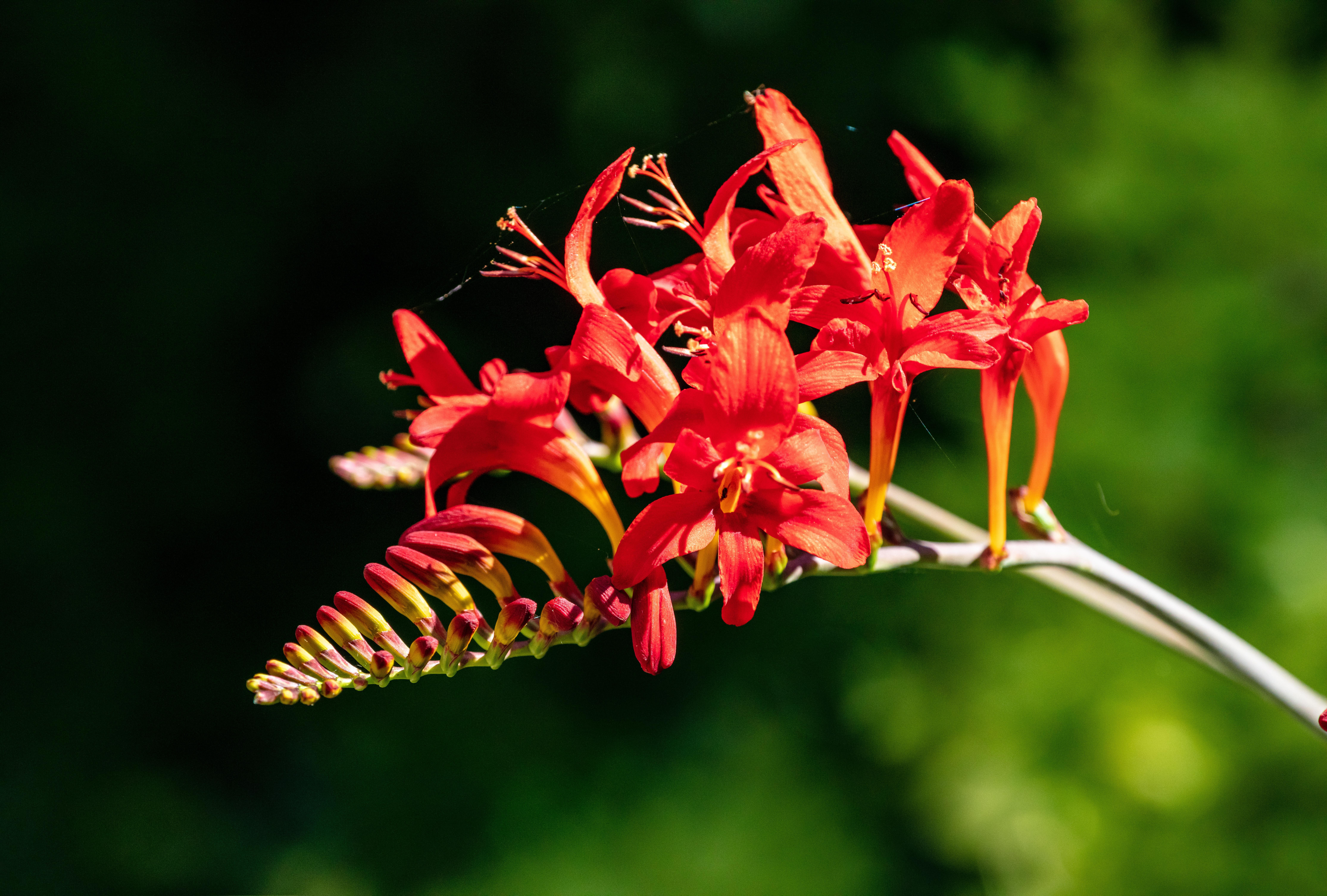 Gladiolus 
Tall, regal gladiolus are a stalwart of summer, and their dramatic stems are dotted with multiple blooms that do well in a vase. Despite their heat-loving nature, you can actually start planting out your bulbs in pots several weeks before your last frost date. Gladiolus have a shallow root system so you don't need exceptionally deep pots. They are, however, extremely tall so you'll need to support them with some type of staking system to avoid them flopping over. They're not repeat flowerers, but you can save the bulbs to reuse next year (or simply keep them outside in their pots if you live in zone 7 or warmer).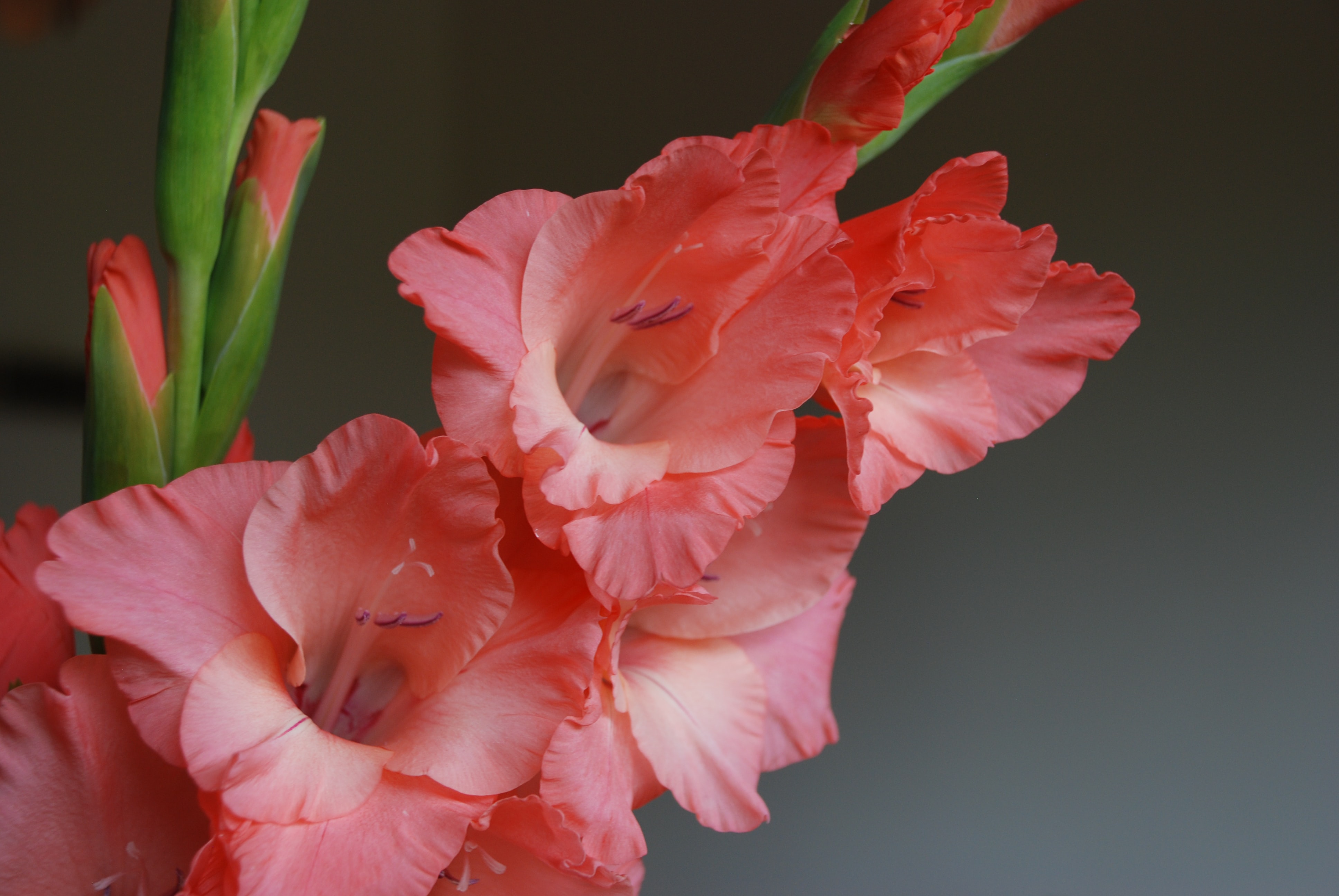 Dahlias
Dahlias are one of the most popular summer flowers out there, adding beautiful interest to the garden and serving as a showstopper in floral bouquets. The good news is that dahlias thrive well in containers, especially if you pick varieties that thrive in smaller growing conditions. Pick some compact tubers to suit your pots, like an adorable pom-pom variety. You can even jumpstart the growing season by starting your dahlias indoors. Start them in a smaller pot, then transplant them to their final container once the weather stays consistently warm.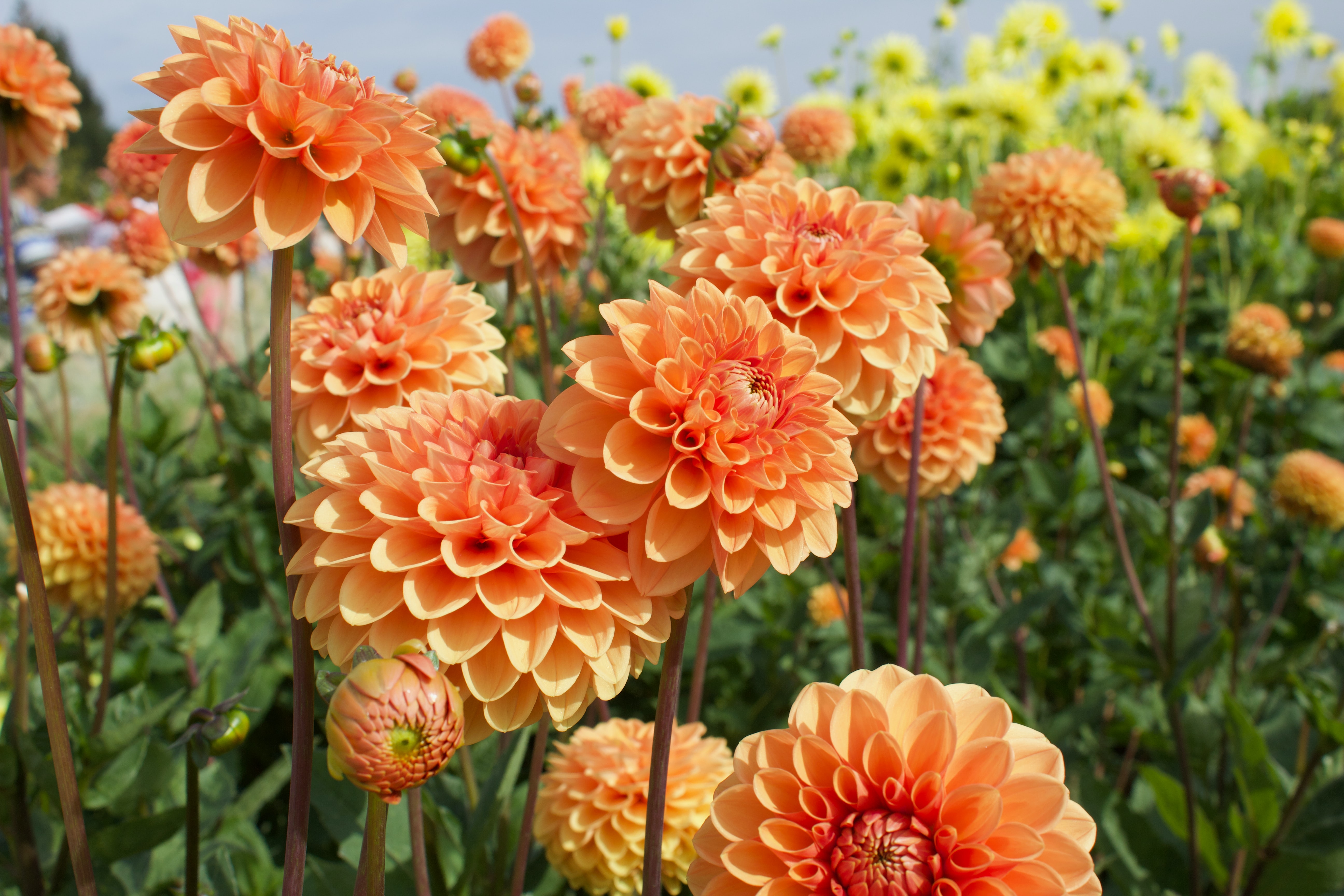 Canna lilies
Growing canna lily tubers in pots gives your backyard a distinctly tropical feel. Both the flowers and the foliage are extremely attractive, but you'll need a large pot in order to support the plant's deep root system. They do especially well in full sun and humid conditions. One of the best things about canna lilies is that they give a large, dramatic effect but don't need any type of staking to support their stalks or flowers. And planting in a pot actually prevents the plant from spreading and taking over too much garden space. Then you can tuck the pot away for the winter until the next growing season.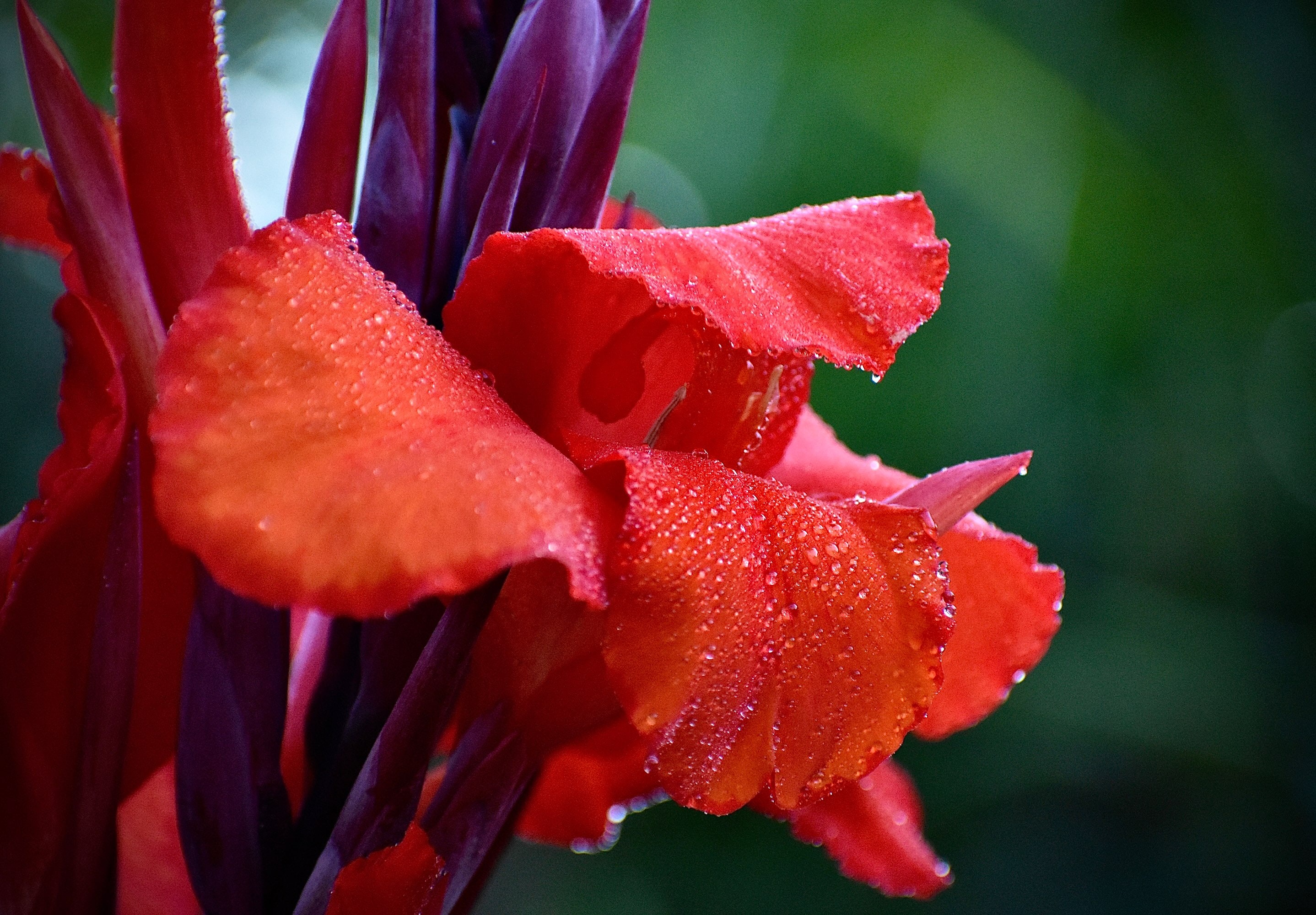 Freesia
Freesia bulbs grow well in pots and they provide a beautiful fragrance in addition to their delicate blooms. You only need to space them apart by about three inches, so you can get a big impact with any size pot. In fact, you could create a dramatic look on a budget by clustering a set of three smaller pots planted with freesia instead of one large container. Freesia handles both full sun and light shade. They also bloom continuously, so you can cut some flowers to bring inside without detracting from the look of your garden.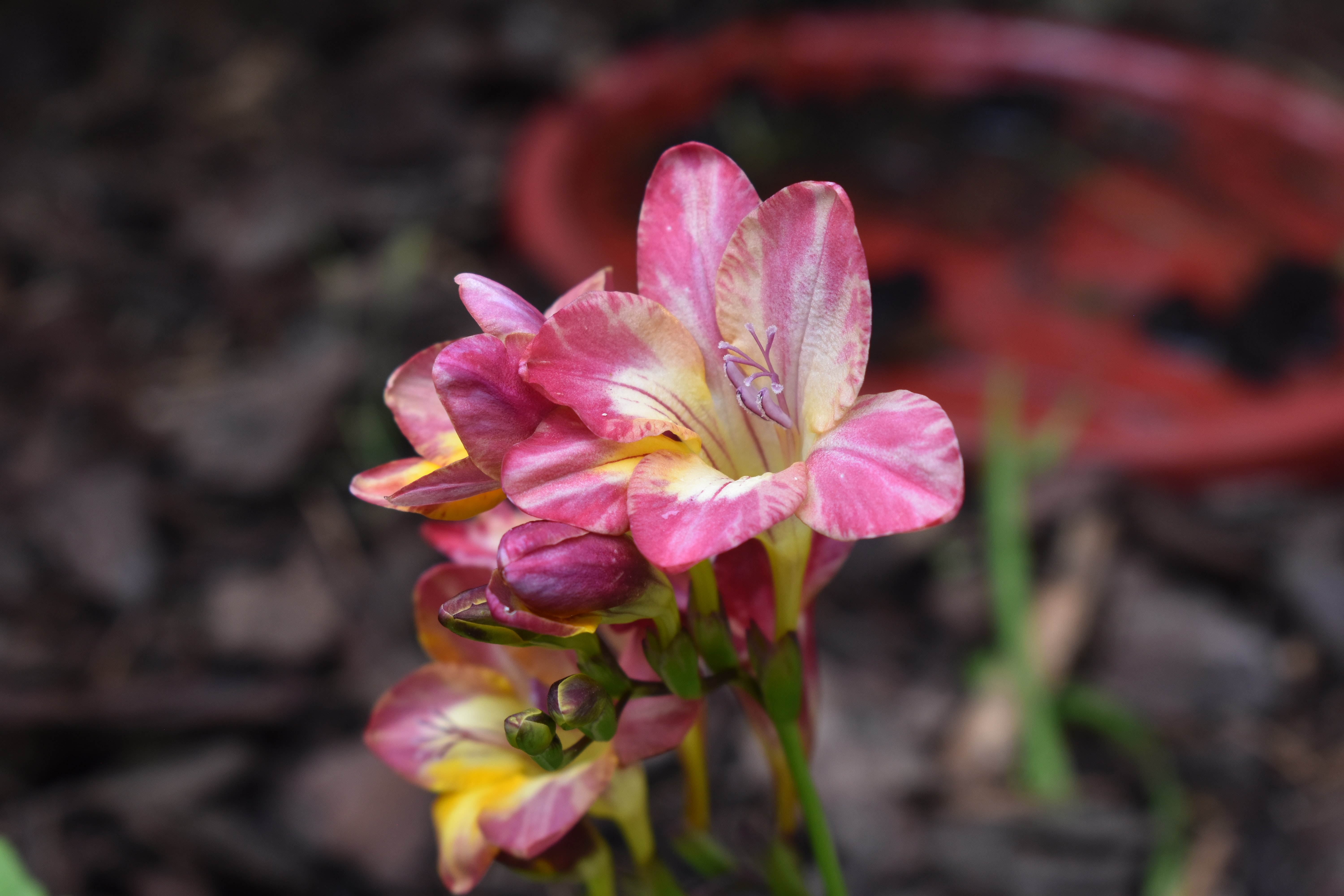 Caladiums
Caladiums are a beautiful foliage plant that do exceptionally well in containers, especially once the heat really sets in. Get a head start by pre-sprouting your tubers indoors, then plant them in your pots once the soil warms up. Group them in sets of three in each container for a bigger impact. Alternatively, you could plant them in hanging baskets for another lovely display option.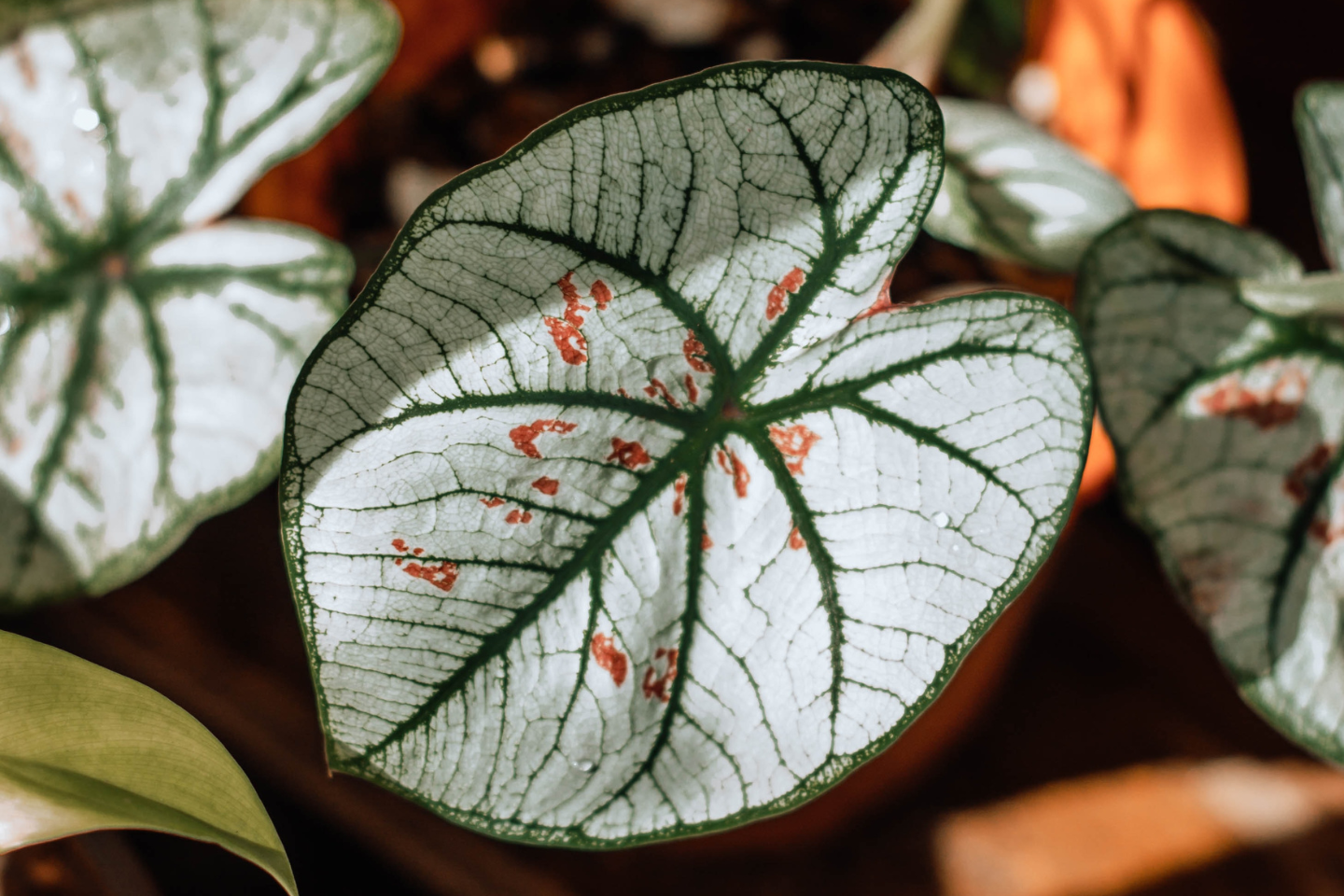 Liatris
Liatris is a spiky purple flower that adds an interesting texture and height to your container garden. Pollinators love these blooms and will get to enjoy this perennial year after year. Liatris likes full sun, but it will thrive in light shade as well. And if you're a forgetful gardener, don't worry — this tough plant can handle some drought if you forget to water it. Like anemones and ranunculus, liatris grows from a bulb-like corm and only needs to be planted about three inches deep. You can fit at least a few corms into each pot, depending on the size.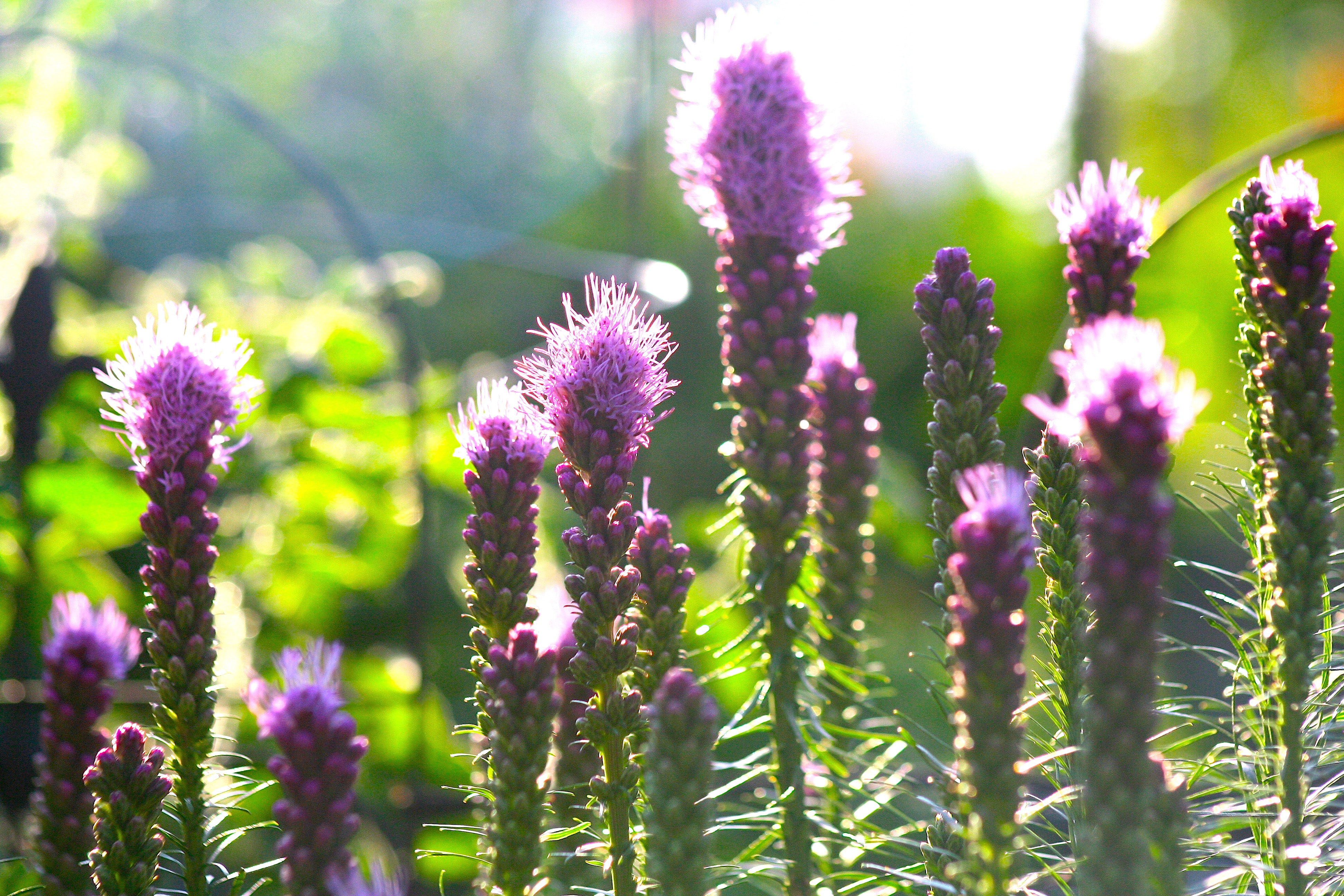 Final thoughts
Whether you're planting a summer container garden to enjoy while you spend time outside or want to bring in those blooms for beautiful flower arrangements, there are plenty of options in the form of spring-planted bulbs. They're typically less temperamental than growing flowers from seed, and you can often save the bulbs to enjoy again next year. Just remember to pay attention to each plant's light and water requirements for a summer full of gorgeous blooms right at home. 
© 2023 American Homes 4 Rent, LP
American Homes 4 Rent®, AMH®, AH4R®, Let Yourself In®, AMH Development®, American Residential®, and 4Residents® are registered trademarks of American Homes 4 Rent, LP. 4Rent℠, AMH Living℠, and 4Communities℠ are service marks of American Homes 4 Rent, LP.  AMH refers to one or more of American Homes 4 Rent, American Homes 4 Rent, L.P., and their subsidiaries and joint ventures. In certain states, we operate under AMH, AMH Living, or American Homes 4 Rent. Please see www.amh.com/dba to learn more.