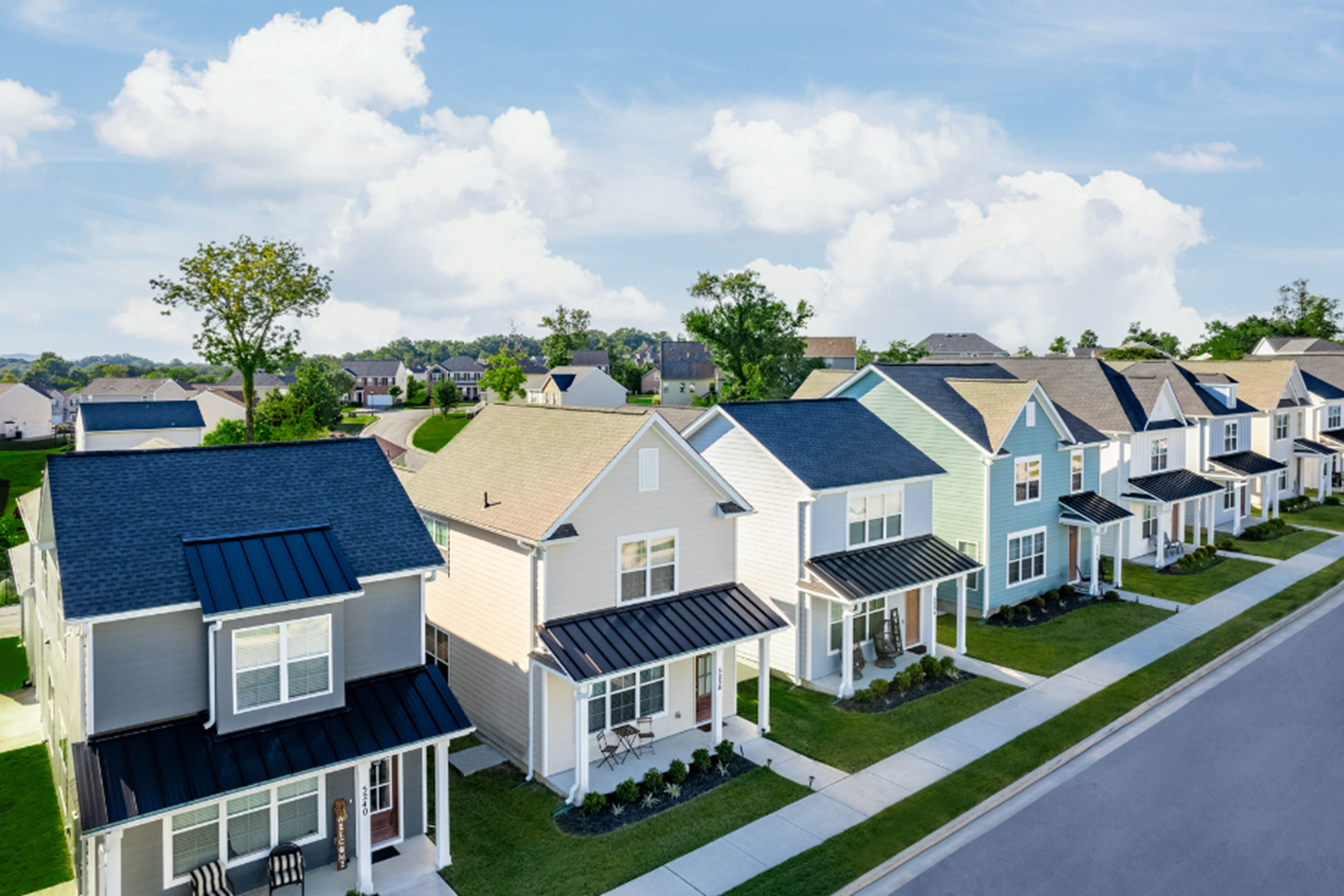 2023 most affordable states to live in
Posted by AMH Team
6m read time
Mar 16, 2023
Over the past few years, we've all seen a rise in remote and flexible work situations. McKinsey reported 58% of people have the option to either work from home full-time or part-time. One result of that flexibility is that more Americans are exploring new places to live in. If there's no need to go into the office, you can live wherever you want. Some cities and companies are even paying people to move. Are you among the millions of American workers planning to relocate? Here are some of the most affordable states throughout the country.
What makes a state affordable?
Of course, your needs are likely different than those of your neighbor. You might value other things as being more important. Before making a move, take the time to research your potential new destination.
However, a few broad stats can set you in the right direction. The cost of living is perhaps the most essential — this metric includes the prices of necessities like food and transportation. Median income and the state's unemployment rate are also significant factors; they'll tell you how easy it is to find a job, earn a living wage, and have the money necessary to spend on essentials.
Other factors worth considering include sales and income taxes, safety and security of the neighborhood, typical weather and climate, job opportunities, and potential city growth.
These traits will all play a role in determining your level of enjoyment in a new state. For example, if you hate hot summers, you might want to steer clear of a southern state like Texas or Mississippi. Once you decide what's most important, you can narrow down your search.  
Indiana
Indiana's median average earnings are just over $40,000, and it ranks below the national average in the cost of groceries, transportation, and utilities. Indiana offers an abundance of outdoor activities as well, from art parks to honey farms.
Not a fan of extreme weather? You don't have to worry about that here. With a humid subtropical climate, Indiana residents get warm summers and temperate winters, with an evenly distributed amount of yearly rainfall.
Finally, if you're a fan of the movie Hoosiers, you can head over to Bloomington to watch some college basketball. The entire state has great hoops history; beyond Indiana University, schools like Purdue, Butler, and Notre Dame usually offer entertaining action on the court.
Search AMH homes in Indiana here.
View this post on Instagram
Kentucky
Maybe you played "My Old Kentucky Home" in band growing up, but that song doesn't mention most of the perks of living in the state. With lush natural beauty, including lakes, hiking, and waterfalls, the great outdoors is only a stone's throw away.
The Bluegrass State also has an extensive culture. History lovers have plenty to see among the historical sites and museums, such as Churchill Downs, Liberty Hall, and Perryville Battlefield. Kentucky has an ideal climate with four distinct seasons — that's why most bourbon is made in the state. 
Perhaps the top benefit to living in Kentucky: They boast a low personal state income tax — and those savings can quickly add up!
Search AMH homes in Kentucky here.
View this post on Instagram
Mississippi
In 2022, Mississippi was the cheapest state to live in, and that affordability has continued into 2023. You'll find lower-than-average prices on key essentials like groceries and utilities.
The Magnolia State has an abundance of tasty southern food and a rich musical history. Robert Johnson invented the blues in the state. Elvis Presley was born in Tupelo, Faith Hill is from Star, and B.B. King grew up just outside Indianola, which now houses his museum. For a different kind of entertainment, the USA International Ballet Competition comes to Jackson every four years.
Mississippi has a very warm climate. If you prefer your summers hot and your winters free of snow, it's an ideal place to live. And with gorgeous views along the Natchez Trace Parkway, you'll have plenty of sights to soak in.
Search AMH homes in Mississippi here.
View this post on Instagram
Ohio
The Buckeye State offers a modest cost of living and a strong job market. Thanks to adequate public transportation, it's even easier to get around.
With a booming economy, a lack of corporate tax, and overall friendly tax structures, Ohio is a terrific state for starting a business. Entrepreneurs, take note!
Perhaps the coolest element of Ohio is that each major city has a unique claim to fame. Cleveland is home to the Rock and Roll Hall of Fame. Dayton is known as the Birthplace of Aviation. Columbus hosts the enormous Ohio State Fair. Toledo, The Glass City, has grown from a glass manufacturing hub into a bustling town on the water. Akron is the home of LeBron James, one of the greatest basketball players ever. And Cincinnati chili is something everyone should try at least once.
Search AMH homes in Ohio here.
View this post on Instagram
Tennessee
Sporting the sixth-lowest cost of living index in the country, Tennessee provides plenty of affordability for its residents. Transportation costs, in particular, are among the most reasonable across America.
If you own a car in Tennessee, you'll pay about 17% less for car insurance than the national average. That lower cost, plus below-average prices on fuel and groceries, makes it easy to get around without breaking the bank.
Tennessee is also another magical state for outdoor enthusiasts. The Great Smoky Mountains live up to their name with picturesque views and ample hiking, while the impressive Mississippi and Tennessee Rivers run alongside and through the state.
Search AMH homes in Tennessee here.
View this post on Instagram
Texas
At nearly 262,000 square miles, Texas is the second-largest state in the U.S. in square mileage, behind only Alaska. That means there are a lot of different places to live in the state, with varying levels of affordability.
For example, Houston (4th), Dallas (7th), and San Antonio (9th) are all among the top ten most populated U.S. cities, with Austin right behind (11th). Living in those cities would look far different than in cities like Amarillo, Harlingen, or McAllen, where the combined population is less than half that of Austin alone.
Yet those latter cities offer more modest costs of living while still providing the same Texas charm in the form of hearty meals, country music, and quaint shops and museums. And international trips can be much easier since McAllen, Harlingen, and other cities are right on the border of Texas and Mexico.
No matter where you live in Texas, you won't pay state income tax. Gas prices also tend to be among the cheapest in the country, thanks to an abundance of oil throughout the state.
Search AMH homes in Texas here.
View this post on Instagram
Whether you decide to try a new state or are considering options nearby, AMH has a variety of homes available. Check out our latest listings here.
© 2023 American Homes 4 Rent, LP
American Homes 4 Rent®, AMH®, AH4R®, Let Yourself In®, AMH Development®, American Residential®, and 4Residents® are registered trademarks of American Homes 4 Rent, LP. 4Rent℠, AMH Living℠, and 4Communities℠ are service marks of American Homes 4 Rent, LP.  AMH refers to one or more of American Homes 4 Rent, American Homes 4 Rent, L.P., and their subsidiaries and joint ventures. In certain states, we operate under AMH, AMH Living, or American Homes 4 Rent. Please see www.amh.com/dba to learn more.