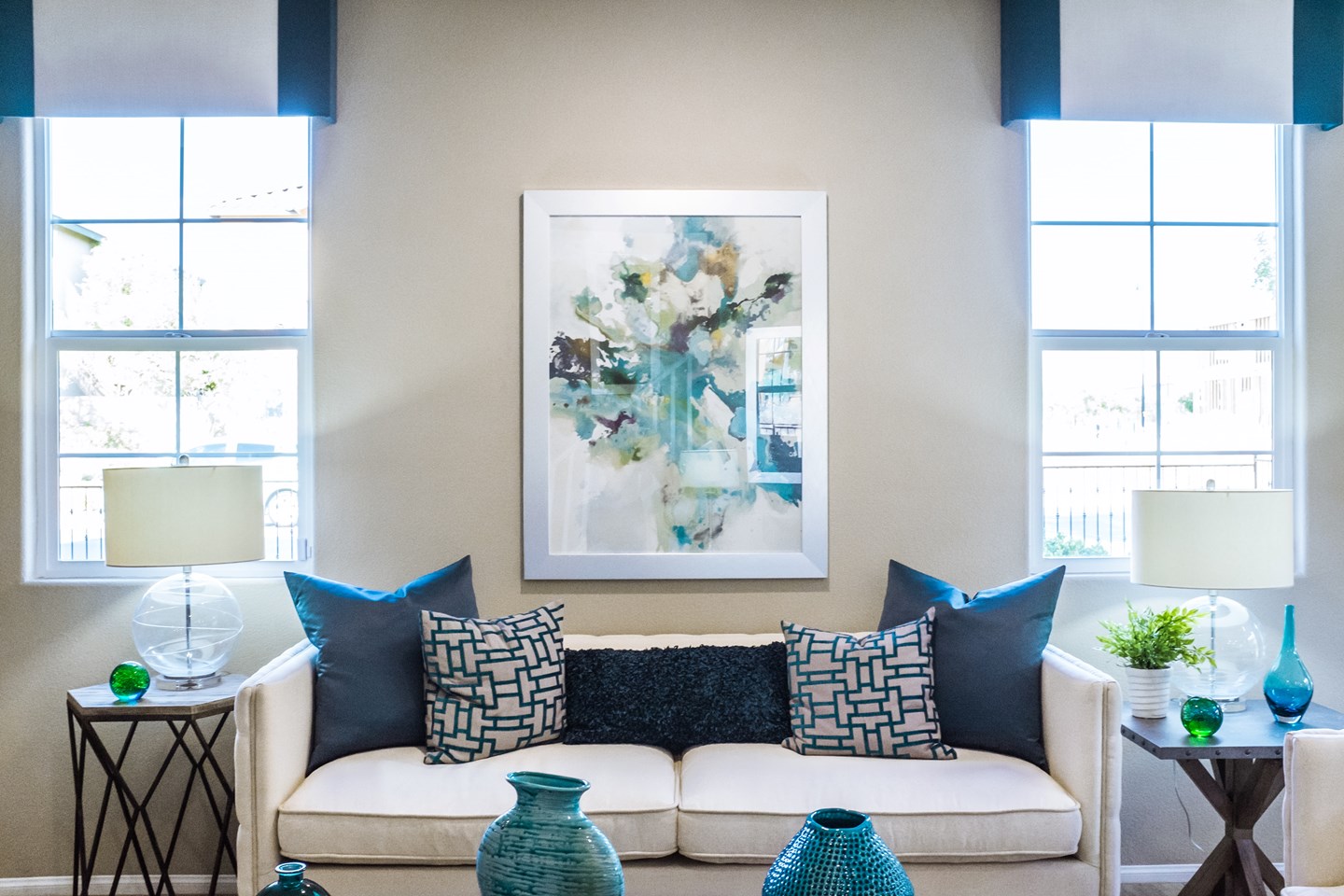 Global interior design trends and elements inspired by the World Cup
Posted by AMH Team
5m read time
Nov 17, 2022
The World Cup begins on November 20 in Qatar — 32 teams from across the world will compete for nearly a month, vying for the ultimate prize of a world championship. Shortly before Christmas, we'll have our winner. You don't need to wait that long to add World Cup design to your home, though. Before the action kicks off on the field, here are interior design trends and elements from around the globe that can give your home unique flair, courtesy of eight World Cup competing nations.
Argentina: Upgrade your wine game
If you host a party or prefer a glass of vino with dinner, chances are you'll have to pour wine for someone. While you could pour it out of the bottle, that gets a little boring after a while.
Instead, consider an Argentinian pingüinito. Argentines have used these ceramic penguins in restaurants, bars, and when enjoying wine at home for nearly a century. They were created out of necessity to keep up with increased wine production during the 1930s. Yet they've stuck around because they're both charming and practical.
Belgium: Combine minimalism with texture
Belgian homes aren't showy or flashy but offer a welcoming, lived-in feel. Stick with warm or neutral colors like brown, tan, gray, or off-white to keep things looking sleek.
One of the best ways to add texture to your home? Use materials that aren't perfectly finished or polished. A weathered wooden chair or a rough, unfinished ceramic centerpiece can transport you across the globe.
One other perk of adopting a Belgian design is that it might help with de-cluttering your home. While every piece is unique, each item should also encourage function and simplicity. If there's something in the way that you're not using, put it into storage.
France: Pair chic with quirk
French style invites a feeling of luxury and romance. Even with seemingly innocuous designs such as a bridge, the French find a way to share the love.
Furniture and décor should be a combination of bold and a bit offbeat, particularly if you have a quirky personality. Porcelain figures and bronze ornaments can adorn the edges of rooms or on mantles, while curved backs, metal legs, and trim add sophistication to any sofas and armchairs.
For color, pastels such as emerald, silver, lavender, and light blue are your best bet. While France is known for extravagant chandeliers, a fancy floor lamp or candlestick sconce can easily add a touch of French style to your home.
Ghana: Embrace hand-woven materials
From footwear to furniture, Ghana prides itself on using materials that offer durability and function, such as genuine leather, terracotta, and hand-woven kente cloth.
Using these materials for furniture, tables, plants, and storage containers provides a gorgeous look throughout the room while giving everything practical use. Play around with symmetry, too — a pair of lounge chairs or entryway plants can be a bit askew and don't need to stay in a straight line.
Black is traditionally seen as a color of bad luck and sorrow in Ghana, so you won't find it in most designs. You don't have to eliminate it from your home entirely, but try to emphasize warmer and brighter colors, such as red, green, and cream.
Japan: Highlight nature
Japanese design strongly emphasizes peace and serenity. If you have a lot of clutter or busy rooms, that can introduce unwanted stress into your day-to-day. Be strategic about how you design each room.
An easy way to feature Japanese culture is through plants. Traditional Japanese greenery includes bamboo and bonsai, though any green plant would fit the theme. Japanese homes don't often have many colors among their plant décor, so keep the floral arrangements to a minimum and focus on green.
As a bonus, create a meditation room for extra wellness and self-care. Setting the meditation space near a window will bring another natural touch to your home.
Qatar: Enchant guests with elegance
Qatar is the host country of this year's World Cup, so they've already spent years making sure their soccer pitches are welcoming to visitors from across the world.
If you want to infuse your home with the interior design style of Qatar, think of dynamic, elegant furnishings. For example, opt for a sleek glass desk for your home office space, or make like George Costanza and ensconce yourself in velvet with a matching velvet sofa and armchairs. 
Switzerland: Open spaces and practical furniture
Switzerland has quite a bit of impressive design history, from watches to font typefaces. Even Swiss cheese is among the most recognizable dairy products! But before you start poking holes in all your cheese, take a page from Charles-Édouard Jeanneret, better known as Le Corbusier. He's one of the influential architects of modern design and developed the Five Points of Architecture.
Perhaps the most critical of the five is the "free design of the ground plan." Le Corbusier sought to avoid load-bearing partition walls; while that's not practical for all homes, you can still arrange furniture around the edges of rooms to create more open spaces. Le Corbusier also encouraged admiring the walk between rooms, which is an excellent way to give yourself a creative break throughout the day.
However, you don't need to follow all of Le Corbusier's rules. One of his quotes about furniture is that "chairs are architecture, sofas are bourgeois." We'd argue that curling up on a comfy sofa is one of the finer pleasures in life — if that's bourgeois, so be it!
Wales: Natural textures and wooden furniture
Welsh homes are so inviting because they feature natural materials, including stone, oak, ash, slate, willow, and wood. The result is a charming, rustic interior design.
While you can look toward these materials for larger furniture pieces, such as chairs and tables, don't be afraid to incorporate them into smaller, everyday items, too. Stone bowls and mugs and willow or wood storage baskets will bring a Welsh feel into your house without requiring a ton of extra work or expense. They can be fun DIY projects, too! And Welsh tapestry blankets are the perfect accouterment for your sofa or bed.
No matter which country you're rooting for during the World Cup, the action on the pitch will be even more exciting with these fun décor elements. Get creative and enjoy the matches!
© 2023 American Homes 4 Rent, LP
American Homes 4 Rent®, AMH®, AH4R®, Let Yourself In®, AMH Development®, American Residential®, and 4Residents® are registered trademarks of American Homes 4 Rent, LP. 4Rent℠, AMH Living℠, and 4Communities℠ are service marks of American Homes 4 Rent, LP.  AMH refers to one or more of American Homes 4 Rent, American Homes 4 Rent, L.P., and their subsidiaries and joint ventures. In certain states, we operate under AMH, AMH Living, or American Homes 4 Rent. Please see www.amh.com/dba to learn more.