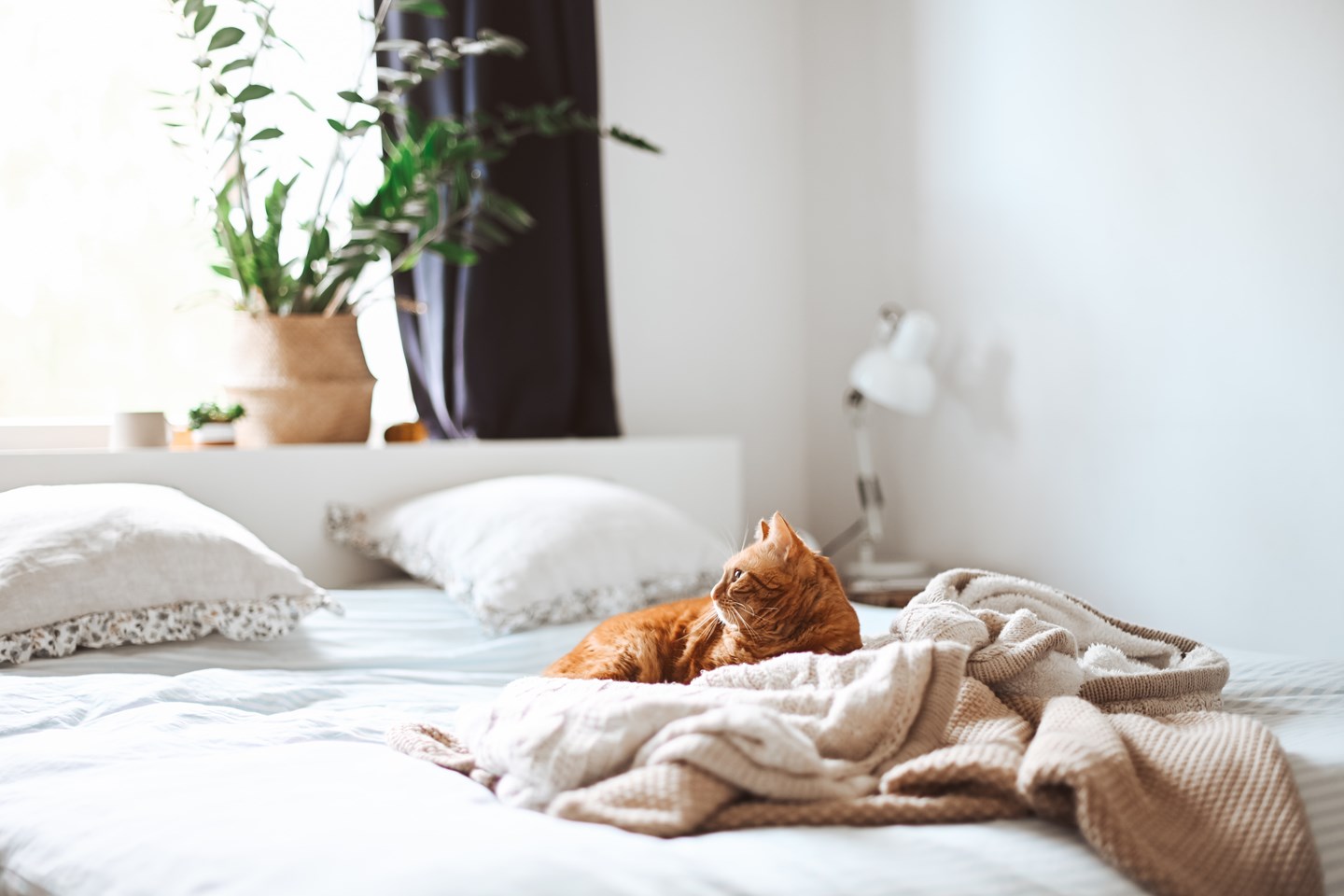 How to improve your sleep at home
Posted by AMH Team
7m read time
Mar 30, 2023
Do you feel like you're generally tired throughout the day? Maybe you're groggy when you wake up or you hit a wall in the afternoon. Boosting your energy starts in the bedroom and knowing how to improve your sleep at home. But what you do while awake also plays a role in your rest. With proper preparation, you can increase your chances of higher quality sleep and more energy during the day.
How to pick the right mattress
If you get seven to eight hours of sleep per night, you spend about 29 to 33% of your life in bed. That makes picking the right mattress incredibly important!
Yet the sheer volume of choices can make anyone second guess themselves. Innerspring or foam? Mattress firmness preferences? Organic bed materials? Temperature considerations?
Instead of tackling everything at once, it helps to break down the major mattress elements and determine what may impact you most.
Mattress type
Most mattresses fall into one of three categories: innerspring/spring, foam, and hybrid. You may also occasionally see something like latex, which is still considered a type of foam.
An innerspring mattress sports a system of connected metal springs or coils to support your body while you sleep. A top layer of padding offers additional support, but the two most important things to consider are coil count and coil gauge. Coil count tells you how many coils are in a bed. Aim for at least 400 in a Queen-sized bed. Coil gauge indicates the thickness of the springs. Lower is firmer and more durable.
A foam mattress is made from foam layers designed to contour your body. They keep your spine in proper alignment and tend to be better for lighter sleepers and people with back pain.
A hybrid mattress is a mix of coils and foam. If you can't decide between innerspring or foam, a hybrid might be the right balance.
Mattress Firmness
The perfect mattress should keep your spine perfectly aligned, no matter your sleeping position. Firmness plays a significant factor. Medium to medium-firm mattresses are the most popular choices because of their flexibility.
If you sleep on your back or shift positions throughout the night, medium firmness could be ideal for your alignment. Stomach sleepers may want to opt for a firmer mattress, while side sleepers can reduce pressure on their hips and shoulders with soft to medium firmness.
Consider your body type, too. If you're taller or heavier, a firmer mattress might offer more support and limit back pain. Lightweight sleepers may opt for a softer mattress so they can sink into the bed while sleeping, alleviating joint pain.
Mattress Size 
If you're only shopping for yourself, you may be fine with a Full or Queen mattress. With multiple sleepers (including pets) in the bed, it could be worth paying more for a King or California King.
Consider the size of your room, too. A King mattress is twice as wide as a Twin. Planning to include other things in the bedroom, like a bedside table or meditation area? Factor in the additional space you'll need.  
Mattress Comfort
Since everyone sleeps differently with unique preferences, you'll ideally try out a bed in person. For couples, bed shopping can also be a fun date activity!
If you order a mattress online, test it vigorously during the trial period, which typically lasts 30 to 100 days, depending on the company. Consider firmness, cushioning, edge strength, and quality. Remember, you'll spend a lot of time in this bed, and it should satisfy your particular needs.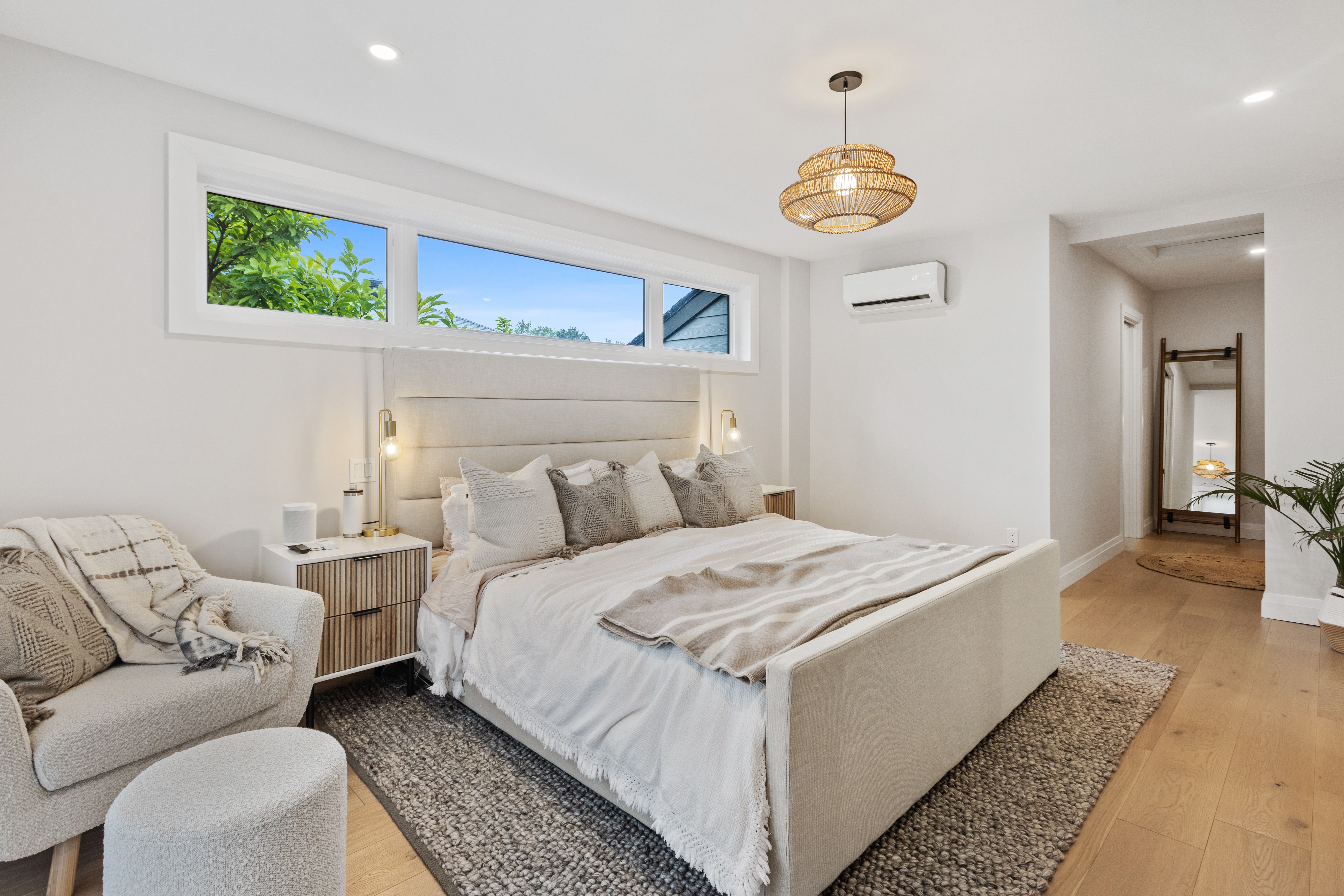 How to pick the right pillows and bedding
Do you routinely wake up with neck pain or stiff shoulders? Before springing for a new mattress, you might try a new pillow.
Similar to mattresses, pillows range in firmness and materials. You can choose from options like down feathers, memory foam, gel, or hybrid varieties. Your decision will likely come down to personal preference—memory foam will mold to your head and neck, while a down pillow will typically be a bit softer.
Side sleepers should opt for a firm to extra firm pillow, which may provide additional support for the head, neck, and shoulders. Back sleepers will likely be most comfortable with a medium-firm pillow, while stomach sleepers thrive with a soft, thinner pillow. 
If you tend to sleep hot, look for more ventilated and breathable pillows. If you wake up with hip and leg pain, consider placing another pillow between your legs while you sleep. That additional support can pay dividends. 
Ideal room temperature for sleeping
The National Sleep Foundation recommends a room temperature between 60 and 67 degrees Fahrenheit while sleeping. Our body temperatures naturally decrease when it's time to sleep, so a cooler room can jumpstart that process.
Running a ceiling fan or opening a window are the easiest ways to invite a chill into the room. You could also sip something hot like chamomile tea, valerian root tea, or a warm glass of milk. Hot drinks regulate body temperature—make sure they don't contain caffeine or alcohol, or you'll do more harm than good. 
Lighting and air quality tips
Instead of spending time tossing and turning at night, do your best to get rid of light sources—especially blue light—in the bedroom.
Try and remove television, laptop, and phone screens entirely, and avoid looking at them for 30 minutes to an hour before bed. Draw your shades, so the morning sunlight doesn't wake you up early. Consider an eye mask to block out any light that sneaks into the room.  
More than 100 million Americans experience allergies every year. Those allergies have different causes, but improving the air quality in your room will help you sleep easier.
Running your ceiling fan circulates air throughout the entire room. Essential oil diffusers or purifying houseplants reduce airborne bacteria and capture pollutants. Keep shoes out of the bedroom since they're covered in grime, and don't forget to replace your air filters every three months, ideally with an allergy-friendly filter. Some pillows are hypoallergenic, which helps minimize discomfort during the night.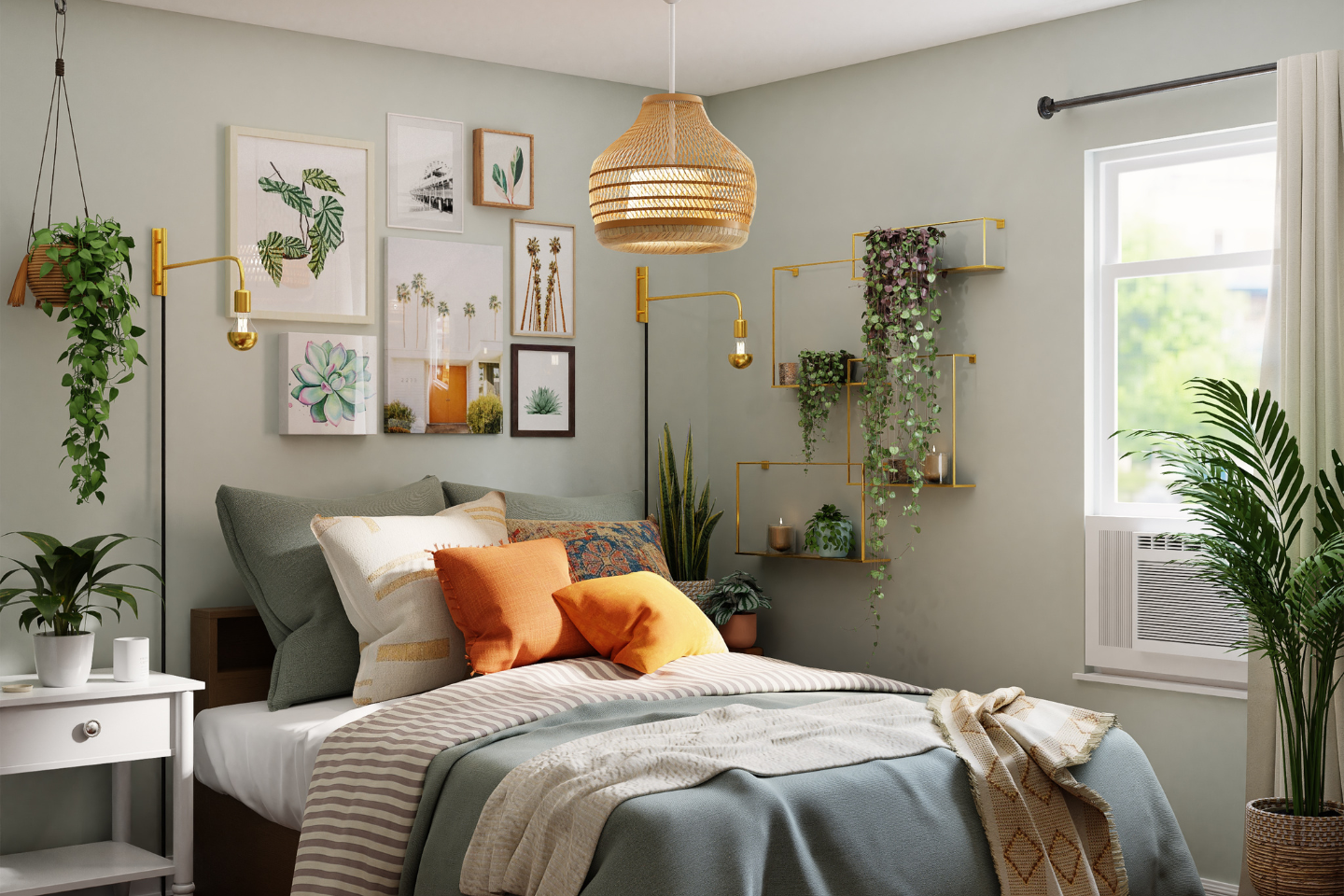 Sleep hygiene to get better rest
The right mattress and pillow are essential, but you can also get better sleep by adjusting what you do while awake. Proper sleep hygiene will help you fall asleep quicker and feel more energized when you wake up. 
Here are a few of our favorite sleep hygiene tips:
Aim for consistency. Go to bed at the same time nightly and wake up at the same time each day of the week, including weekends. 
Develop a relaxing bedtime routine. Stop screen time 30 minutes before bed, write in a journal, meditate, sip a cup of herbal tea, or find something else that puts you in a relaxed mood. 
Avoid heavy meals, caffeine, and alcohol at least two to three hours before bedtime.
Exercise throughout the day makes your mind and body more ready for rest at night. You can even do strength activities without leaving your bed!
Smart tech to sleep better
There's technology for just about every aspect of life, and the science of sleep is no exception. 
It's no wonder "sleep tourism" has become such a trendy focus in hotels and Airbnb locations. The hospitality industry is paying more attention to creating spa-like settings in rooms, with adjustable mattresses, soothing decor, and relaxing environments courtesy of tech.  
You can emulate this at home, too. Give yourself better Zs with these tools.
Bedtime calculator
Depending on your age, you'll need a different amount of sleep. For example, a child between three and five years old will need 10 to 13 hours of sleep per day, while an adult requires seven hours or more. This bedtime calculator will help you determine what to aim for.
Check out Sleep Education's Bedtime Calculator.
Wake-up lights
Our brains benefit from sunlight waking us up. The problem is that the sun may rise before your alarm goes off, impacting your quantity of sleep.
A sunrise alarm clock or a wake-up light can help solve that issue. These lights mimic the gradual increase in sun brightness, providing the ideal light by the time your alarm rings. Pair this light with blackout curtains and enjoy that extra time in dreamland.
White noise machine
White noise is particularly beneficial for lighter sleepers, but the general randomness of machine sounds will assist anyone looking for better-quality shuteye. If you're on a budget, instead search "sleep sounds" on YouTube for myriad soothing, relaxing sounds.
Meditation apps
Meditating before bed helps your body wind down for the day. It's the perfect way to turn your bedroom into a zen palace.
Some of our favorite apps include Headspace and Calm. You can also check out guided meditations on YouTube.
View this post on Instagram
Sleeping should be a relaxing experience that nourishes your body and offers energy when you wake up. With these tips, you're well on your way to quality sleep and more productive days. 
© 2023 American Homes 4 Rent, LP
American Homes 4 Rent®, AMH®, AH4R®, Let Yourself In®, AMH Development®, American Residential®, and 4Residents® are registered trademarks of American Homes 4 Rent, LP. 4Rent℠, AMH Living℠, and 4Communities℠ are service marks of American Homes 4 Rent, LP.  AMH refers to one or more of American Homes 4 Rent, American Homes 4 Rent, L.P., and their subsidiaries and joint ventures. In certain states, we operate under AMH, AMH Living, or American Homes 4 Rent. Please see www.amh.com/dba to learn more.