Your home maintenance checklist for every month
Posted by AMH Team
12m read time
Jan 3, 2023
Taking care of a home is a big responsibility, whether you own or rent it. To make it easier for you, we've compiled an annual home maintenance checklist, which spreads out a few tasks each month throughout the year. Make sure to bookmark this page and set a calendar reminder at the beginning of each month to check it! You'll get into a well-paced rhythm that doesn't feel like too many chores in one weekend. 
As always, if you're living in a rental home, reference your lease for any guidance on which items are your responsibilities, and which ones your property manager offers professional services for to support you. For example, at AMH, we will send out a technician to help or guide you on items like replacing fixtures, trimming trees, mulching soil, or inspecting plumbing, which you can request through your online resident portal. Additional fees may still apply, but it's always better to follow your property manager's guidance. 
January
January marks the first set of to-do items from your home maintenance plan.
The first order of business is to replace air filters throughout your home. This should be done at least once every three months, and maybe even more frequently if you have furry friends at home. Since this is a recurring task, you'll see it pop up again in coming monthly checklists as well.
Winter is also a good time to do some interior work. In January, focus on cleaning the bathroom. Clean your shower heads to get any built-up deposits out. That keeps your water stream strong so you can fully enjoy a hot shower all season long. Then, check the caulking that outlines your tub or shower, or any tiles in the shower area. Touch up caulking that looks cracked to prevent any water from damaging the wall or flooring.
You might also consider adding some New Year's resolutions to your January home routine. You could start composting and recycling regularly, or reducing your use of plastics at home. In the same sustainability vein, you can also integrate some easy upgrades to improve your health and wellness at home this year. Already have a goal to save more in 2023? Explore these 25 ways to lower home expenses.
With these action items crossed off your list, you'll start the year feeling productive and accomplished!   
February
The home maintenance calendar keeps you indoors during February's chill as well.
Start with the biannual task of vacuuming your refrigerator coils. This helps to keep your energy bills down because dirty coils that accumulate dust and pet hair can end up requiring a lot more effort to maintain the set indoor temperature. Depending on the model of your refrigerator, the coils may either be on the back or at the bottom of the appliance. You may need to remove a plastic grill, too. Then, it's as simple as gently vacuuming the accumulated lint and debris around the coils. 
Another easy task to get a jump on spring cleaning is to wipe down all of your windows, both inside and out. This can be tricky with a two-story home, so be sure to invest in some inexpensive tools to make the process easier and safer. A magnetic sponge or a squeegee with a telescopic handle, for instance, can help you reach the outside of windows without getting on a ladder, which can be dangerous. If you have luxury vinyl flooring, now is a good time to do a deep clean as well. And, while the weather is still finicky, also consider tackling any rust that's plaguing your silverware, appliances, or other indoor household goods.
March
As spring begins to emerge, your seasonal home maintenance checklist starts to take you outdoors. If you live in a rental, remember to check your lease or consult your property manager to learn more about which landscaping responsibilities and restrictions apply to your home.
If you live in an area where pests are a problem, this is an ideal time to have the exterior perimeter of your home sprayed for pest control. This gets a jump start on treating bugs before they become a problem. Just check what type of spray is being used to make sure it can be safely used around pets, children, and any garden space with edible produce you have. As a renter, you're likely responsible for regular pest maintenance and control, but be sure to contact your property manager for support and guidance if there's signs of a swarm.
Your next yard task in March is to mulch your garden beds (if you live in a rental, you're probably restricted from changing your landscaping, but you can always use raised containers and pots to plant your own flora that do not impact the existing yard bed). Mulch not only does it keep your plants looking fresh and crisp, it also promotes healthier soil and better water and temperature regulation as they start to emerge. Now is also a good time to plant spring bulbs that will give you beautiful blooms in the summer, and to get ahead of spring allergies by frequently washing clothes and sheets and vacuuming your floors.
Finally, channel the spirit of March Madness by adopting a home management system that fits your style, or take a weekend afternoon to organize your closet, including swapping out winter clothes for spring options.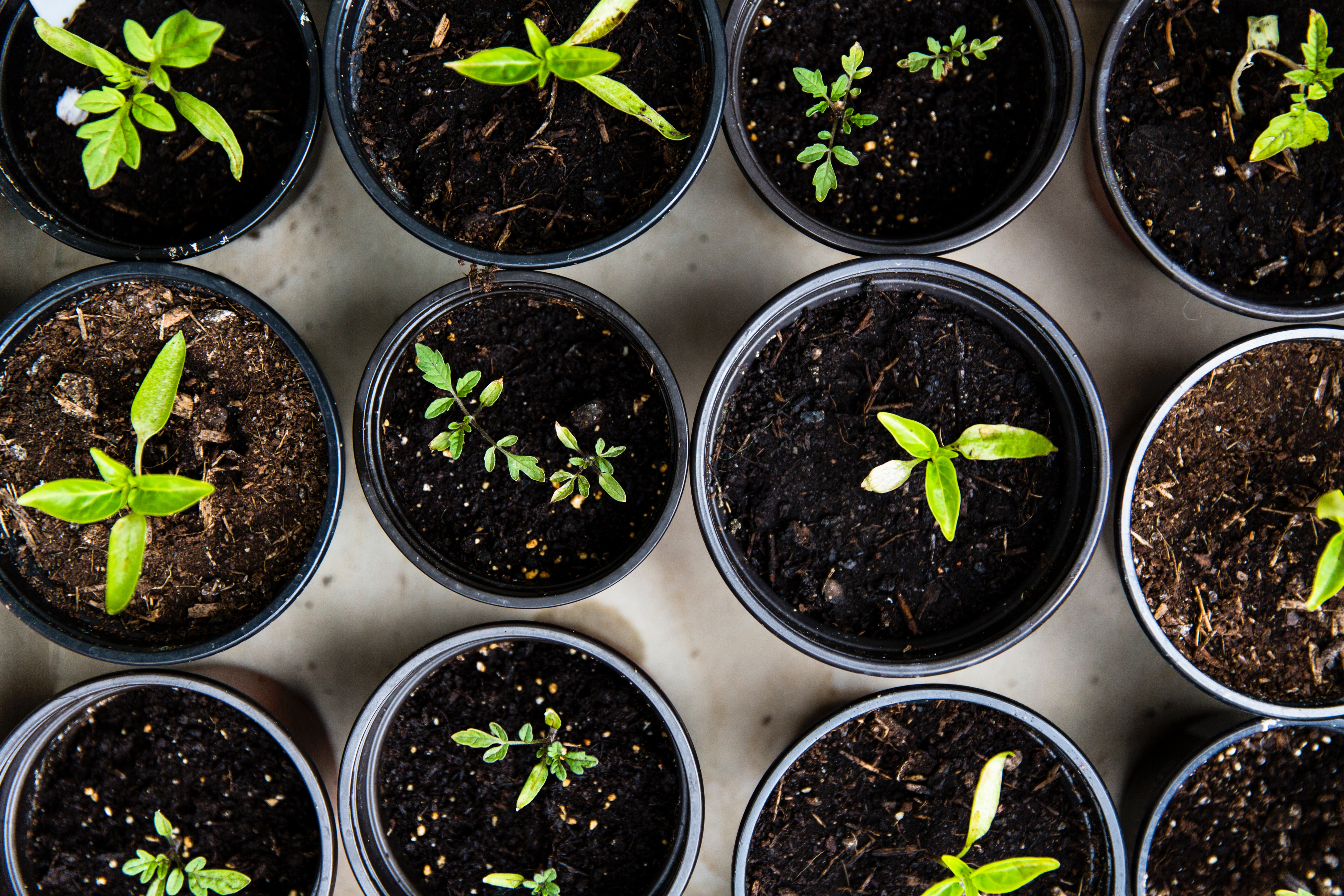 April
When April comes around, it's time to replace those air filters again, just like you did in January. This keeps your air quality healthy and your HVAC purring smoothly. Speaking of your HVAC, call a technician or—if living in a rental—your property management company to schedule an HVAC tune-up before you employ your air conditioner full time. That way your unit works as efficiently as possible, while also keeping your electric bill down.
Next, head outside and look at the trees in your yard. Assess their growth to see if any limbs are unsafely hanging over power lines or your roof line. In general, you'll need to have them safely trimmed by a professional. It's dangerous and typically illegal to attempt it yourself when in close proximity to power lines. If you're living in a rental, remember to consult with your property manager first.  
May
May is a quiet month on the seasonal home maintenance checklist, but an important one as well. Your first job is to check that your smoke detectors are working. There's a test button you can hold. If it beeps, you're all set. If nothing happens, then it's time to replace the batteries.
Next up for May is to check under all your faucets for leaks or even just small drips. Look under every bathroom and kitchen sink for signs of water. Run the faucets to see if any drips come out. You may need to tighten the pipe connections or have a gasket replaced to stop the dripping. Even minor leaks can cause a lot of damage, not to mention turn into bigger problems when left unattended. 
While you're in the kitchen, try implementing some of our top cleaning hacks. Our favorite tip? Gamify the process! May is also the perfect time to give your bedroom a major refresh before the summer months arrive.
June
As temperatures begin to warm, check your exterior siding and deck for mold or mildew. If you see visible signs, it may be time to powerwash your home. If you're living in a rental, request support for this task through your property manager. If you're a homeowner, there are a couple of ways to tackle this chore. First, you could either purchase or rent a powerwash machine to tackle the project yourself. The drawback is that you could inadvertently damage your siding if you don't know how to properly handle the machine. The other option is to hire a professional to powerwash your home.  
Another good June job is to clean out your garage. Declutter your space and donate any tools or other items you no longer need or want. Clear out the floor so you can sweep and even apply a mild cleaner. Hose it out and use a squeegee to remove excess water. Next, wash the garage door and windows. Also check the garage door framework and apply a lubricant spray if it squeaks. 
Maximize your time outdoors this summer with a few upkeep jobs. Keep your patio furniture intact by using covers and regularly cleaning your seats and tables, and dump any standing water after rainfall to repel mosquitos. This is also a good time to implement some seasonal sustainable practices by watering plants in the morning to conserve water and buying used items for your outdoor use. Just check your local HOA rules and regulations to make sure you stay in compliance with your neighborhood's guidance on any outdoor activities.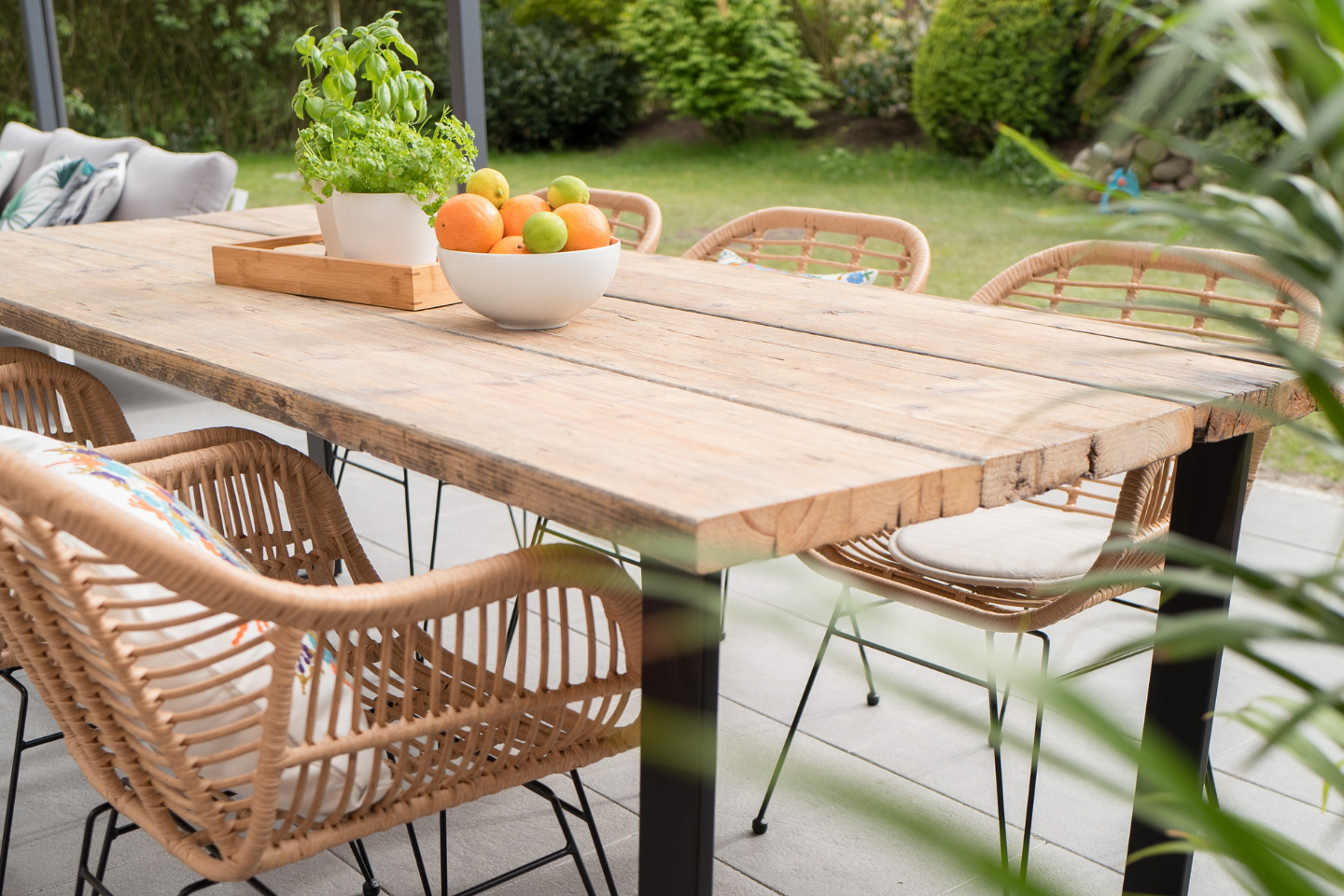 July
Three months have passed on the home maintenance checklist, so it's time to replace your air filters again. If you're worried about the continual costs, remember that the more frequently you change out the air filters, the more efficiently your AC will run, which will be key to maximizing your cooling unit during the peak months of summer.
Next, head to your dryer vent and clean out any excessive lint build-up, which can become a fire hazard if left too long. Remove large chunks by hand, then use a vacuum to suck up excess around the edges. Another solution is to use an electric leaf blower to force lint out the exterior of the vent. While in the laundry room, wash out your washing machine to keep your clothes fresh with every cycle.
August
Enjoy the last bit of summer by taking it easy with your home maintenance tasks.
All you have scheduled in August is to vacuum your refrigerator coils. It should be easy this time around since you completed this task earlier in the year and figured out where your coils are located. Plus, once you start regularly keeping up with this job, they shouldn't be as dirty as the first time.
August may feel like a slow month, making it an ideal time to schedule appointments for tasks best outsourced to a professional. And, for cat lovers, celebrate International Cat Day on August 8 by creating the best home environment for your furry companion.
September
September brings back-to-school errands, but also a couple early fall chores that should be addressed. If you don't have Labor Day weekend plans, you can even use that extra day off to knock out some home maintenance projects.
The primary to-do this month is putting away your summer grill and patio furniture before a hard freeze sets in. This keeps everything in tip-top condition when you're ready to bring everything back out in the spring.
Not quite ready to put your container garden to bed? Consider planting a fall herb garden that will bring you joy, not to mention flavor, in the months to come. You can also start planting fall bulbs that will brighten your spring.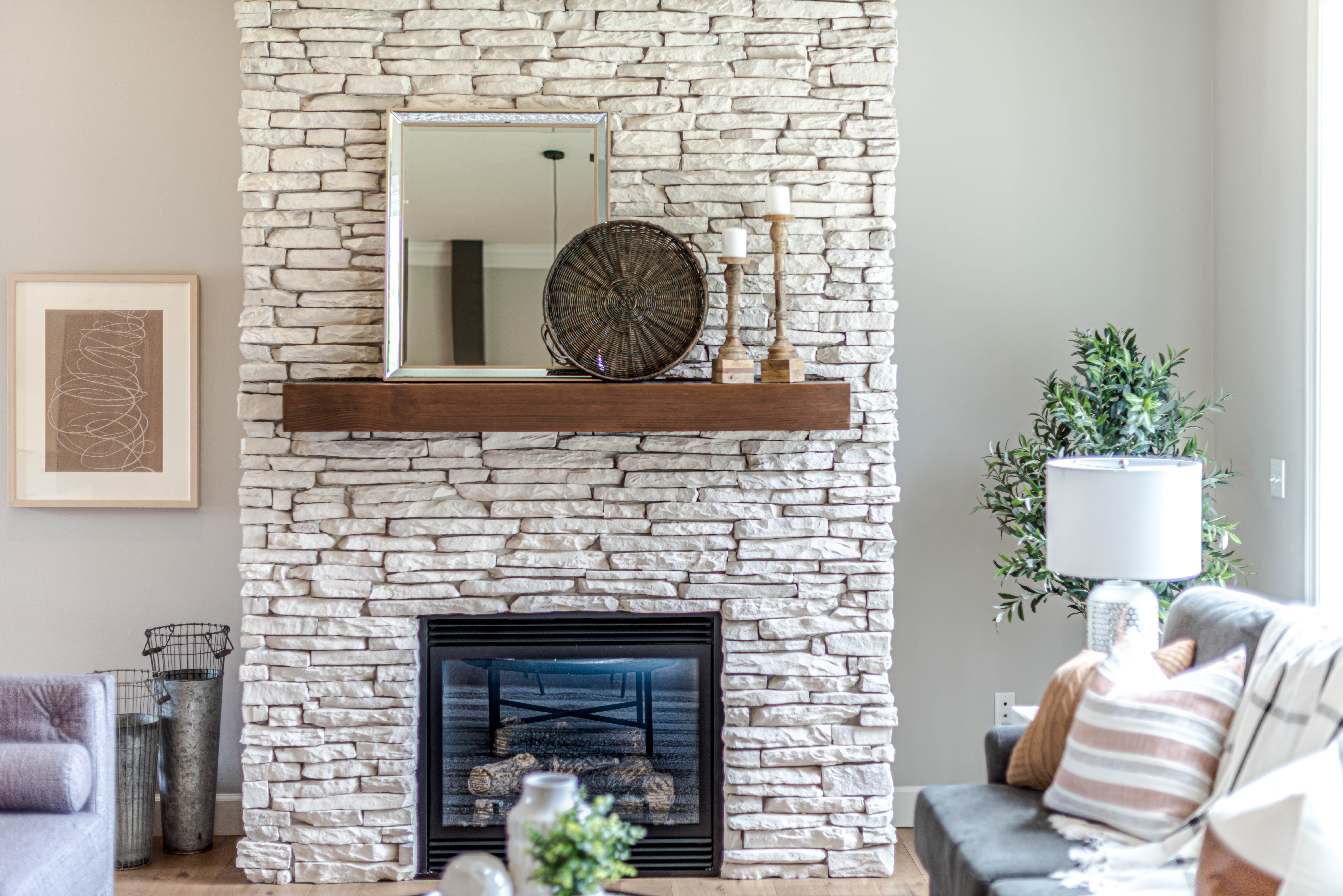 October
As leaves begin to drop, stay on top of cleaning your gutters, which is a task best outsourced to a professional—or, if in a rental, your property management company. Depending on how many trees are near your house, you may need to perform this chore twice during autumn. But clean gutters do a lot in maintaining your home. First, you'll prevent water damage caused by leaks or overages that pool around the foundation of your house. You'll also keep the gutters intact, since they can freeze and crack when clogged up with debris and weather.
Also, consider scheduling another HVAC maintenance check-up. This time the technician will work on your heating unit instead of your air conditioner. It's also time to replace your air filters this month, which should be easy now that you've done it a few times!
Finally, get your home ready for colder months by checking for gaps or cracks around your exterior doors and windows. If you see any red flags or can feel cold air coming in, caulk around the edges or add weather stripping—or, if living in a rental, let your property manager know so they can help take care of this for you or provide guidance. These simple winterizing tasks keep your heat in throughout the winter and lower your utility bill. 
November
This month, remember to set back your clocks for Daylight Savings Time and prepare your body and mind by creating a nurturing sleep routine. You'll want to be well-rested to take care of the task list ahead!
November marks the ideal time to put your yard to bed before winter fully settles in. Unless you have professional lawn care through your property manager, start by raking the leaves to keep your grass healthy throughout the winter. Plus, you won't have to worry about ice freezing in wet pockets of leaves, making them even harder to get rid of in colder months. You can also try mowing your leaves, then using them as a natural mulch for a greener container garden in the spring. 
Next, turn off the water connection to your outdoor faucets. Drain the hoses and put them away in your garage or other storage space so they don't freeze and crack throughout winter. You can also keep your home's interior warm by taking advantage of natural sunlight and adding a space heater to frequently used rooms.
Finally, address any cracks in your driveway. If you're living in a rental, reach out to your property manager for this item. If you're a homeowner, you can fill smaller cracks yourself with a resurfacing product, but larger cracks may require professional help. Either way, it's important to fix this problem before it gets even bigger and potentially causes damage to your car.
December
You don't want to overload your schedule during the holiday season, but there are a few annual tasks you'll appreciate once they're done. Start with deep cleaning your rugs and carpets. It's up to you whether you want to hire a professional team or rent a machine and do it yourself. You may be surprised by the amount of dirt that comes out of them, even if there are no visible stains.
December is also an ideal time to assess your indoor lighting. Change out any burnt out light bulbs to brighten your home and consider incorporating warm light in your bedroom to support your mental health.
Your last home maintenance task of the year is to vacuum the air vents and bathroom exhaust fans throughout the house. This keeps your air clean just as changing your air filters does. And, every few years, you may even want to hire a pro to deep clean your entire system of air ducts. 
Bottom line
Tackling home maintenance may seem overwhelming at first, but a month-by-month checklist makes it much more manageable. Plus, taking care of your home's systems throughout the year helps prevent major issues and makes them last longer. Ultimately, a little elbow grease saves time and money in the future by minimizing major repairs or replacements.
© 2023 American Homes 4 Rent, LP
American Homes 4 Rent®, AMH®, AH4R®, Let Yourself In®, AMH Development®, American Residential®, and 4Residents® are registered trademarks of American Homes 4 Rent, LP. 4Rent℠, AMH Living℠, and 4Communities℠ are service marks of American Homes 4 Rent, LP.  AMH refers to one or more of American Homes 4 Rent, American Homes 4 Rent, L.P., and their subsidiaries and joint ventures. In certain states, we operate under AMH, AMH Living, or American Homes 4 Rent. Please see www.amh.com/dba to learn more.