What we've learned from our Employee Resource Groups program
Posted by AMH Team
3m read time
Jun 22, 2023
This month, we're celebrating the anniversary of the launch of our Employee Resource Group (ERG) program, designed to contribute to the overall well-being, trust, and sense of belonging of our diverse team.
As we look back on the first year of this initiative, we want to take a moment to thank all of the leaders and members of our six inaugural ERGs for their dedication to cultivating these meaningful spaces for growth and unity in our workplace. 
We're immensely proud of the positive impact these groups have had on our culture and in advancing our commitment to diversity, equity, and inclusion.
And we're grateful for the learnings that have emerged in the process, too, which will guide us in continuing to enhance this program—and build a true people-first workplace—moving forward:
With an initial engagement of over 10% of our nationwide team, we're already outpacing the 8.5% average participation rate of U.S. Fortune 500 companies. Beyond affirming what we already knew—that our team is highly engaged in our culture—it also signals that, in the post-COVID era of hybrid work environments, employees are eager for new opportunities to connect with their colleagues in unscripted ways, outside of their immediate networks, and in spaces where they can safely bring their authentic selves to the table. 
This is equally represented at the top: executive sponsors have engaged in intentional participation, modeling active learning, committing to being ongoing students and not experts, and attending group events. Moreover, with executive sponsors and co-chairs sharing leadership responsibilities for each group, ERGs have facilitated exposure and access for middle managers and individual contributors to directly connect with executives across company verticals, paving new avenues for feedback and unique opportunities for mentorship. 
Each ERG launched last year was empowered to develop their own group in terms of content, structure, tone, and more—and, as a result, we've seen creativity flourish. Every group has expressed their desire and interpretation of community-building in their own unique way. All have focused on sharing resources, personal experiences, and learning exercises. Many have hosted guest speakers from leadership across the company. Some have invited each other's cohorts for crossover team-building and awareness events. And two groups strengthened relationships with their broader community by attending external events in support of meaningful cultural holidays:
2023 Las Vegas Juneteenth Festival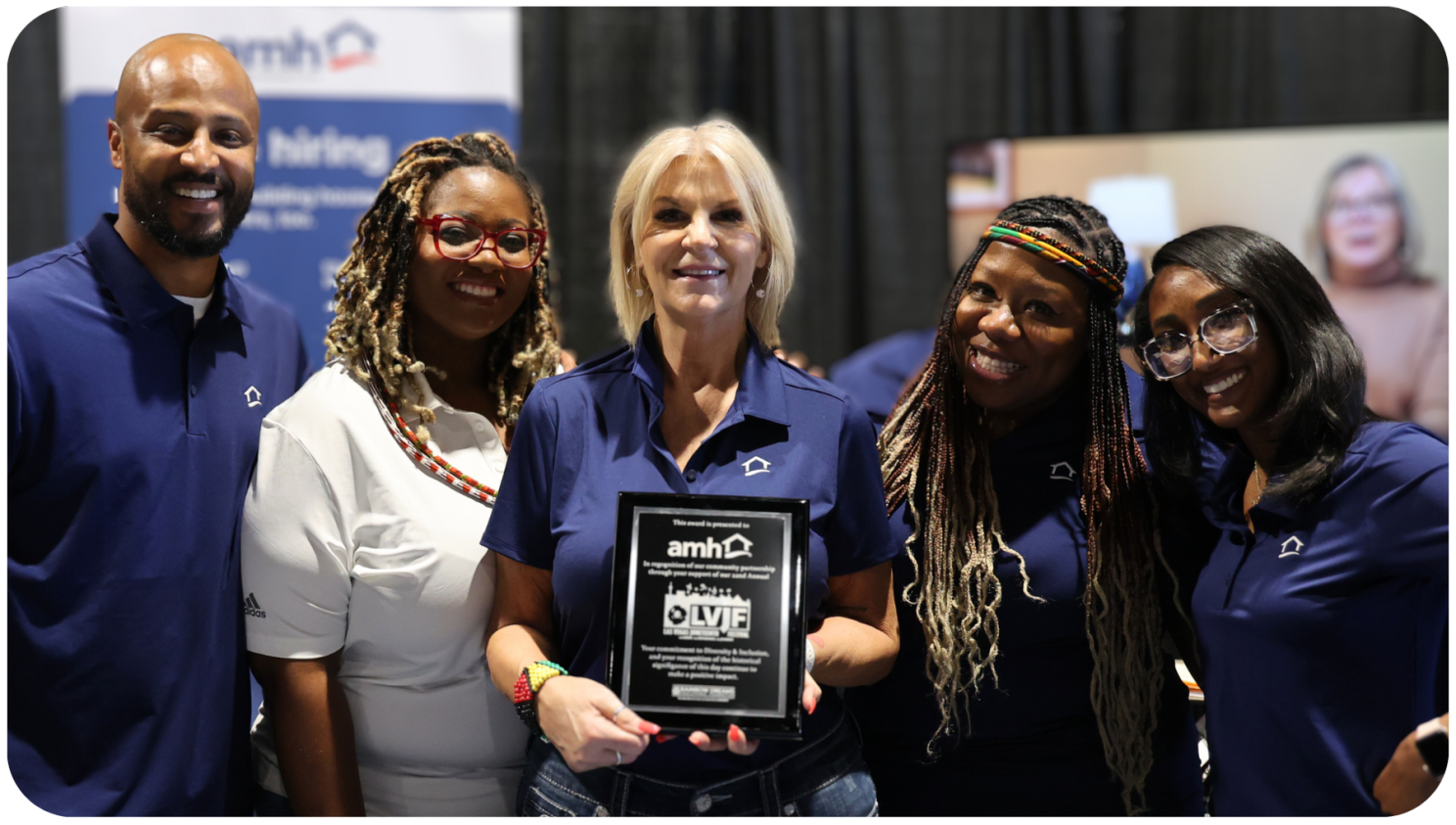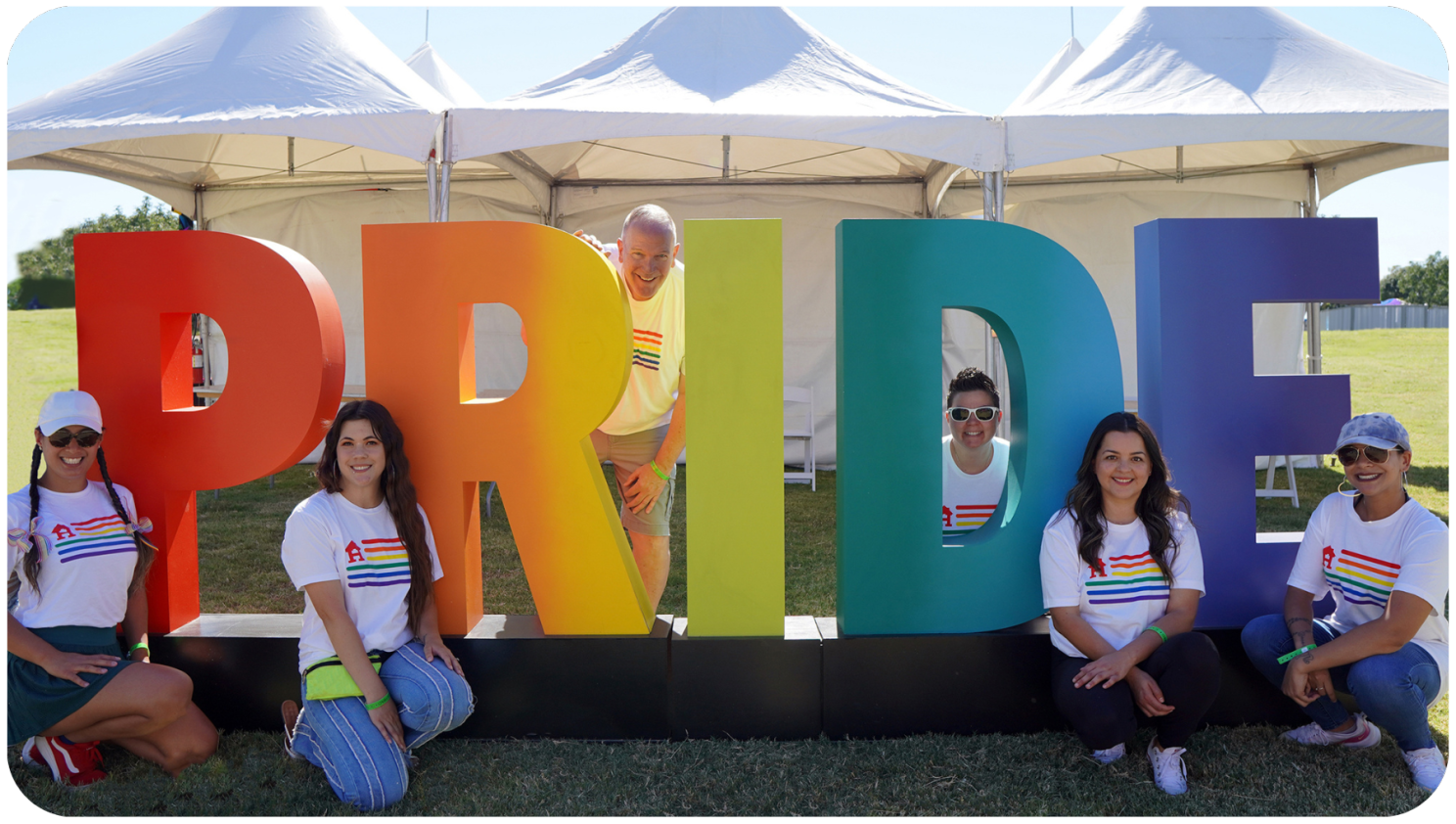 Looking ahead, we're excited to step into the second year of our ERG program with the launch of a seventh group. Starting this June, the new disABILITY ERG will be working to foster an environment of understanding, respect, belonging, and inclusion for people living with visible and non-visible disabilities, their caregivers, and their allies at AMH, and share knowledge, networking, and mentorship resources to further their personal and professional growth. We're thrilled to welcome this important new group to our greater ERG family and partner with its leaders to advance a culture that is inclusive of diverse abilities and neurodivergence.
Finally, in order to further develop this program and the value it adds to our everyday working lives, we're planning to issue an internal survey to capture ERG participants' anonymous feedback, which will help us enrich related offerings, content, meeting structures, communications, and the overall ERG experience.
We look forward to continue sharing highlights and reflections from these initiatives as the program grows, evolves, and matures, in support of our broader efforts to enact positive change in the lives of our underrepresented team members.
Happy ERG anniversary, AMH! 
© 2023 American Homes 4 Rent, LP
American Homes 4 Rent®, AMH®, AH4R®, Let Yourself In®, AMH Development®, American Residential®, and 4Residents® are registered trademarks of American Homes 4 Rent, LP. 4Rent℠, AMH Living℠, and 4Communities℠ are service marks of American Homes 4 Rent, LP.  AMH refers to one or more of American Homes 4 Rent, American Homes 4 Rent, L.P., and their subsidiaries and joint ventures. In certain states, we operate under AMH, AMH Living, or American Homes 4 Rent. Please see www.amh.com/dba to learn more.