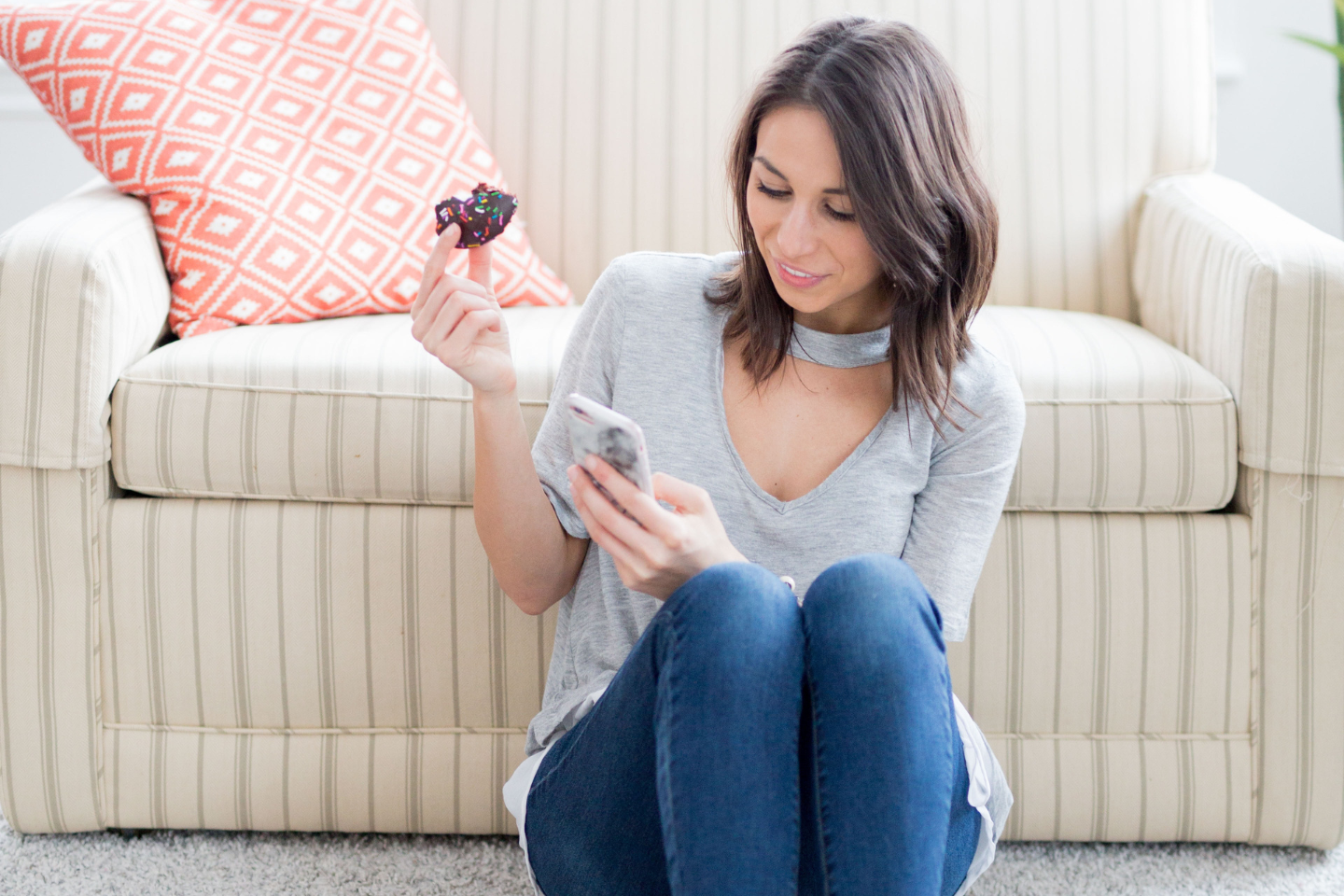 Best Instagram accounts to follow in 2023 for cleaning hacks
Posted by AMH Team
6m read time
Mar 2, 2023
As the seasons turn and snow on the ground gives way to blooms, it's the perfect time to start thinking about spring cleaning and refreshing the home. Of course, the most efficient way to keep your domestic space sparkling is to clean up regularly and knock off a few things each month. However, life doesn't always work that way, and sometimes you might find more dirt and grime than you'd like.
Luckily, there are lots of content creators out there who thrive on keeping things clean, and they generously share tips throughout the year. Whether you're planning a floor-to-ceiling scrub or simply want to tidy up a few areas, here are 10 of the best Instagram accounts to follow for home hacks.
There are a lot of items in any given home, so it's easy to overlook caring for all of them. Tanya, the creative force behind @tanyahomeinspo, offers advice for almost everything you could come across. Her top tips focus on cleaning and being more effective with your space. For example, you regularly use your toothbrush, kitchen sink drain, and toilet brush — but how often do you clean them? Tanya's page provides easy solutions and links to products she recommends.  
View this post on Instagram
Even if you're visiting Life on Stacy Lane for the first time, you'll quickly learn it's going to be a fresh experience. Kelsey Gent is a cleaning coach who understands that cleaning a room — let alone an entire house — is daunting for many people. If the idea of cleaning puts a pit in your stomach, Kelsey can help. Her tips are simple, and you just might discover a new tool to simplify your cleaning life.
View this post on Instagram
Cathy and Garrett of The Grit and Polish first met in seventh grade and eventually discovered they had a lot in common, including a love of home-making. They've worked on improving homes in Washington state for more than a decade, opting for DIY approaches to save money. If you learn by example, Cathy and Garrett are currently sprucing up a farmhouse that's over 100 years old, with the mantra that "home takes time." Your house is likely more modern than that, but you'll still get plenty of advice on sprucing up your home. The duo regularly shares excellent vintage finds and gift guides, too, providing ample opportunities to add charm to your home.
View this post on Instagram
Fans of The Great British Bake Off might recognize Nancy as the winner of the fifth series. Though her account shares several posts featuring her fancy baking — they are beautiful treats, after all — Nancy has some ingenious methods for cleaning around the house. For instance, she demonstrates removing a table scratch using a raw walnut. She's also an incredibly charming lady; even if you aren't particularly interested in cleaning, you can catch videos of situations like meeting birds while she takes the trash out.
View this post on Instagram
There's something satisfying about watching a cleaning video. Perhaps it's the visual of seeing dirt and grime disappear, or maybe it's the feeling of freshness that comes with a job well done. Whatever the reason, Auri Katariina's cleaning videos will make you feel better. Auri looks at some filthy situations. Beds sitting atop piles of trash, fridges decorated with cobwebs, sinks filled to the brim with food-caked dishes — you'll find them all here alongside an enthusiastic Auri trying to contain her excitement about cleaning everything up.
View this post on Instagram
Laura Mountford derives a special kind of joy from cleaning and shares what she's learned with her Instagram followers. Laura also focuses on laundry tips. You'll learn all sorts of ways to make that chore more efficient, including better washes, folding clothes, and how to clean your washing machine. If you need more inspiration, check out Laura's book on cleaning: Live, Laugh, Laundry: A calming guide to keeping your clothes clean – and you happy.
View this post on Instagram
Marquita offers fun cleaning tips, including creative ways to hit the harder-to-reach areas of your home, like tall corners and on top of cabinets. But just like you spend time doing other things besides cleaning, Marquita shares general looks at home living, from cooking to random finds. Whether you're trying out a new recipe, decorating the loft, or cleaning the nooks and crannies of your bedroom, following Marquita will make you more productive.
View this post on Instagram
The "Home Hacks Queen" has her own branded hashtag. If you're browsing through Instagram and see #homehackswithcarolina on a post, you know you're getting a good tip. From dishwashers to sink drains to garbage bins and everything in between, Carolina brings wisdom on making your home look — and smell — as good as new. She also shares purchases that have helped de-clutter her life, which can be handy if you want to simplify things.
View this post on Instagram
Sometimes a little tough love is just the motivation you need to get something done. Sarah McAllister runs the GoCleanCo account, which she started in 2020 when the COVID-19 pandemic disrupted her cleaning business. Sarah's posts are highly effective because they include easy-to-follow tasks while having a vague hint of a threat (in very charming ways). For instance, she asks followers how often they mop their floors, then promises to come to check if they're lying. She'll also drop supporting posts, like free gifts you can give during the holiday season. In an on-brand move, #1 on the list is offering to clean for the chef while they relax.
View this post on Instagram
Nat and Kat are twin sisters who post a variety of aesthetically pleasing cleaning, organizing, and health videos. And, sure, they have two times the hands you do, but their videos provide simple ways to make your home life less stressful. You'll get walkthroughs on cleaning everything inside your home, from bedrooms to closets. You'll even see how to handle things outside the home, like your car. The posts feature ample inspiration, too: even if you only have a few minutes to clean, just do what you can, and you'll make strong progress.
View this post on Instagram
For more handy guides to cleaning, check out: 10 ways to clean your home more efficiently, How to clean your bathroom like a pro, Our favorite kitchen cleaning hacks and products, and Home cleaning tips to reduce spring allergies.
© 2023 American Homes 4 Rent, LP
American Homes 4 Rent®, AMH®, AH4R®, Let Yourself In®, AMH Development®, American Residential®, and 4Residents® are registered trademarks of American Homes 4 Rent, LP. 4Rent℠, AMH Living℠, and 4Communities℠ are service marks of American Homes 4 Rent, LP.  AMH refers to one or more of American Homes 4 Rent, American Homes 4 Rent, L.P., and their subsidiaries and joint ventures. In certain states, we operate under AMH, AMH Living, or American Homes 4 Rent. Please see www.amh.com/dba to learn more.