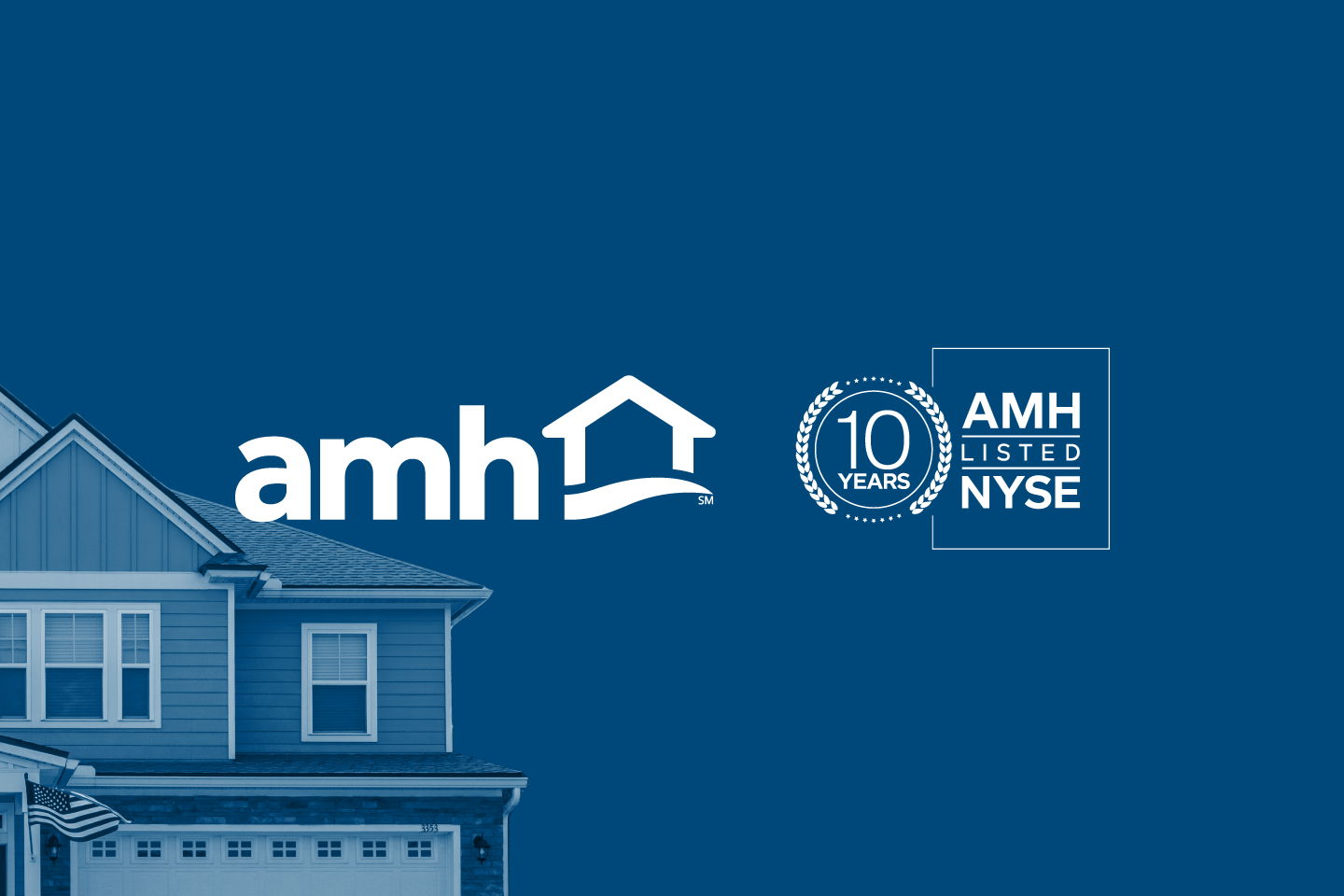 Celebrating our 10-year IPO anniversary
Posted by AMH Team
6m read time
Jul 27, 2023
Next month, we're celebrating our 10-year IPO anniversary as a publicly traded company, a milestone made all the more significant due to the remarkable growth and impact we've achieved in the last decade.
Today, AMH is a nationally recognized brand and employer, known as a Great Place To Work®, Top Regional ESG Performer, one of America's Most Responsible Companies, one of America's Most Trustworthy Companies, and one of the top U.S. 100 largest homebuilders.
But our success has been built brick by brick, year after year, propelled by a vision of a better future for housing in America, one with more possibilities, choices, and freedoms.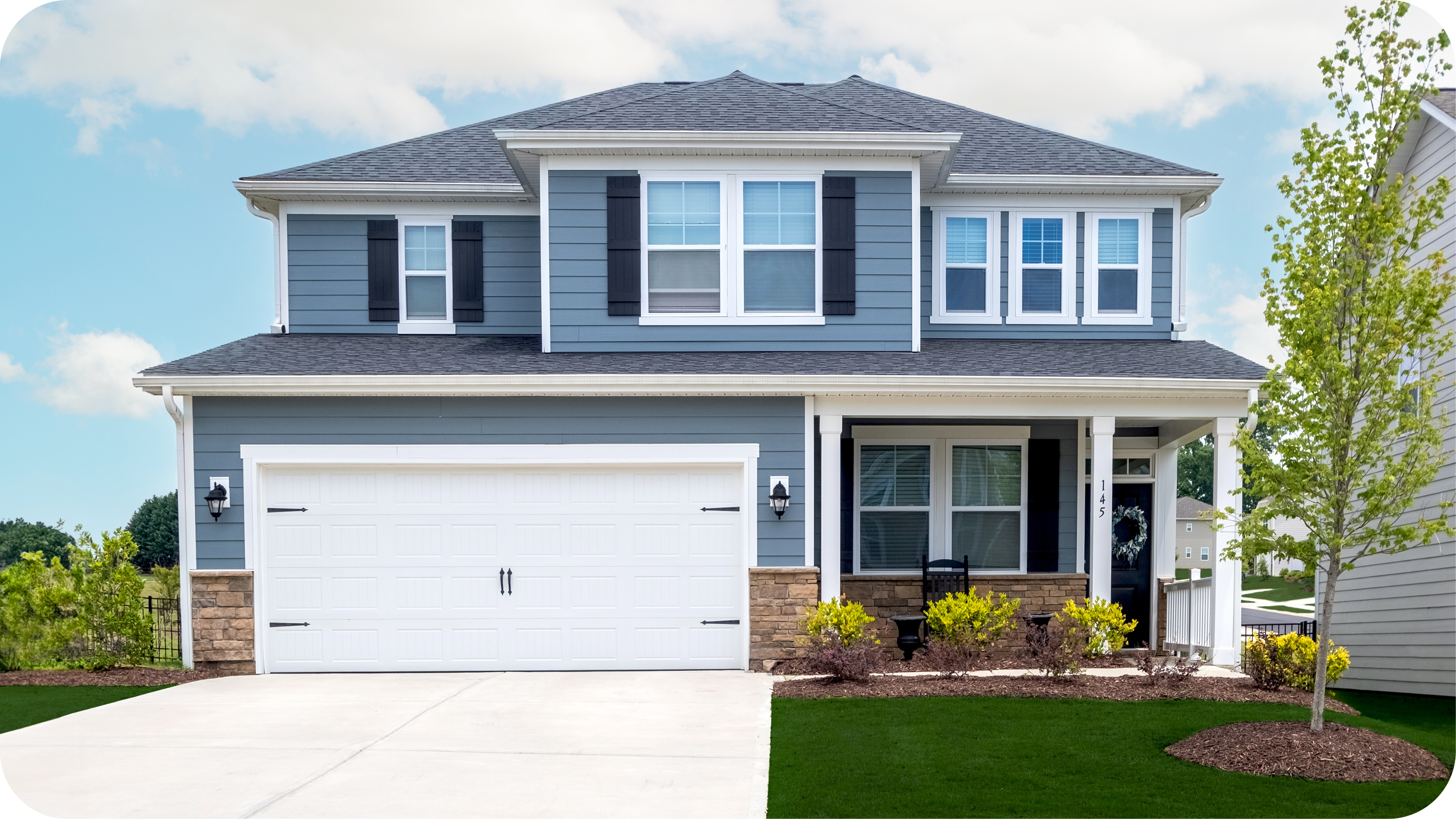 Elevating the quality of single-family rentals
Founded as a real estate investment trust in 2012, AMH pioneered the industry by establishing single-family rentals as an asset class, setting out to do something that was thought to be impossible. While the leasing of homes had historically been a mom-and-pop industry, our founding team envisioned professionalizing this business for the first time, to bring financial backing and elevated quality to an industry notorious for unpredictability.
The challenge the early AMH team faced was to scale an operating model to efficiently, effectively, and consistently manage properties spread out across the country. Thanks to the ingenuity and innovation of our founders, we developed an acquisitions platform to screen, inspect, and underwrite thousands of available homes monthly, expanding our footprint rapidly. As a result, by the time we launched our initial public offering on August 1, 2013, we owned approximately 20,000 homes in the U.S.
Throughout this acquisition phase, we focused on rehabilitating existing homes and neighborhoods. Strong communities have long been central to American life, and we've always believed that single-family rental homes are a crucial component in the growth and enhancement of successful neighborhoods. They drive economic progress and activity, add to the local tax base, and contribute stability and vitality to their regions. With this in mind, we invested on average between $20,000 and $40,000 per home in renovations to elevate our residents' experience and quality of life, and improve the quality of this housing stock, channeling financial support towards local communities.
We also focused on innovating and improving the traditional leasing experience, which presented challenges in information collection, property showings, and the lease transaction itself. We developed and deployed technology solutions to remove friction from the touring, approval, and signing processes. Through our Let Yourself In® mobile leasing technology launched in 2013—well before our competitors and the COVID-19 distancing mandate—prospective renters could now tour a home on their own, and apply, get approved, and sign a lease all online, at their own convenience, much faster than ever before.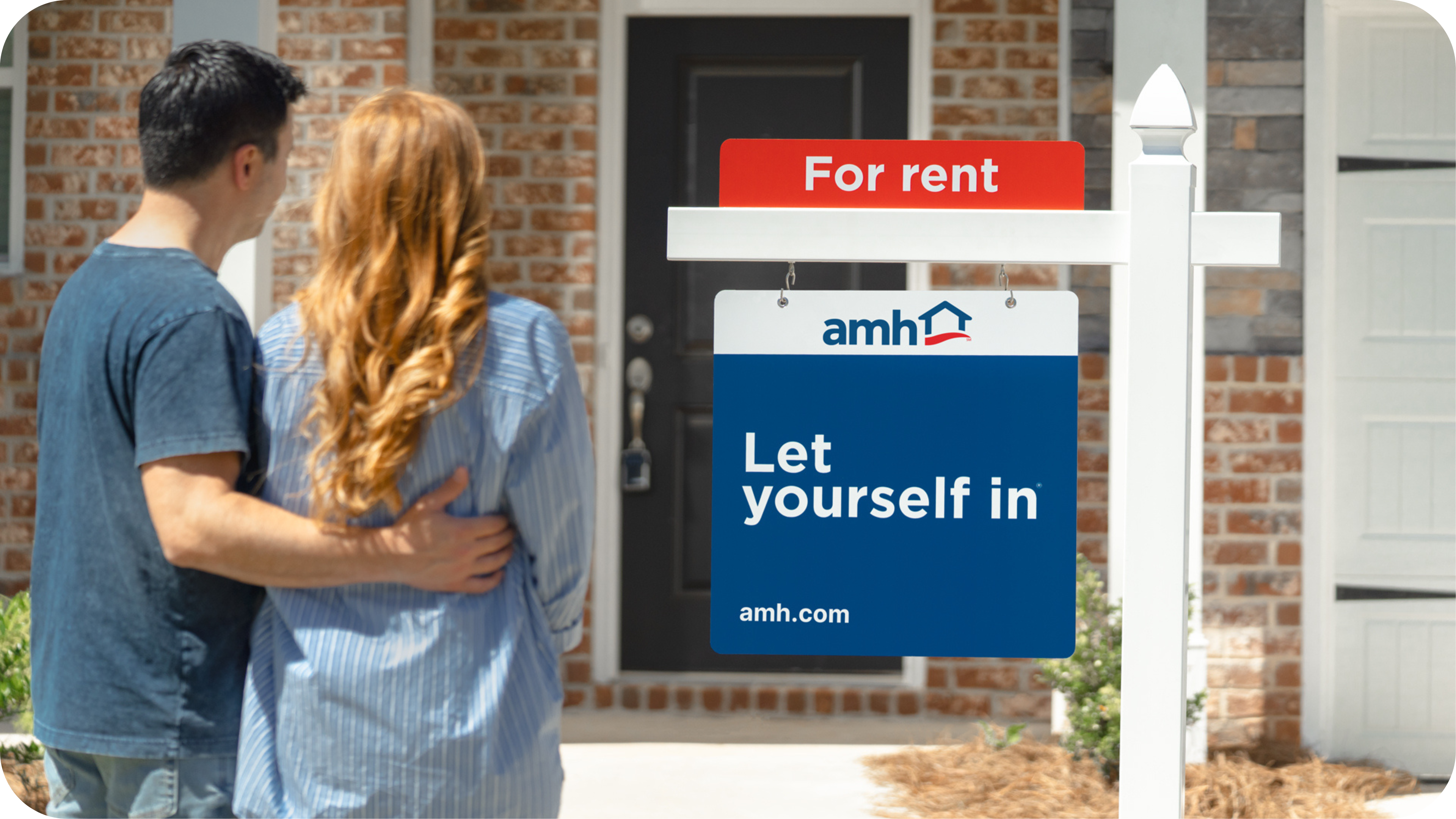 Adding supply to the national housing market
Since then, we've launched our own in-house development program, building more than 7,000 brand new homes across over 130 communities, with thousands more underway. Through this program, AMH is consistently increasing the supply and quality of the rental housing stock in an underserved market that remains short millions of homes.
The need for more housing in the U.S. is well-documented. According to the U.S. Census, since 1970, the total U.S. population has steadily increased by over 100 million, while both single-family builds and starts dropped by about 50% each in the last decade. Single-family home construction has also suffered from a labor shortage exacerbated by supply chain disruptions and increasing land prices. Homebuilders would need to triple starts to close the existing gap in the next 3 to 4 years.
Against this backdrop, we're especially proud to be recognized today as one of the largest homebuilders in the country, contributing much-needed supply. Across the U.S., we continue to deliver beautiful Class A homes in neighborhoods with proximity to metropolitan hubs, schools, and public transit. Equipped with energy-efficient features and premium finishes like luxury vinyl plank flooring and stainless steel appliances, AMH-built homes seamlessly incorporate sustainability and convenience. Many of our communities also offer state-of-the-art amenities like pools, fitness centers, playgrounds, nature trails, dog parks, and clubhouses, designed to support a lifestyle of greater comfort and wellness for our residents.
Because we're building them to rent, rather than to sell, we take into consideration the longevity of these properties. We design our homes to last, with the environment, durability, and ease of maintenance in mind. And, thanks to our professional maintenance support and services like lawn care, we ensure these communities are well-maintained and retain curb appeal over time, so that they continue to enhance neighborhoods and the quality of life of the residents who live in and around them.
By bringing this pipeline of supply in-house, we've also ensured stable, resilient, and predictable growth. Unlike both our industry peers and traditional homebuilders, we don't depend on acquisitions or for-sale market conditions, both of which have flagged in response to the current economic climate. That means we continue to have control over our steady delivery pipeline, safeguarding the peace of mind of those who rely on us, including our shareholders, residents, and employees.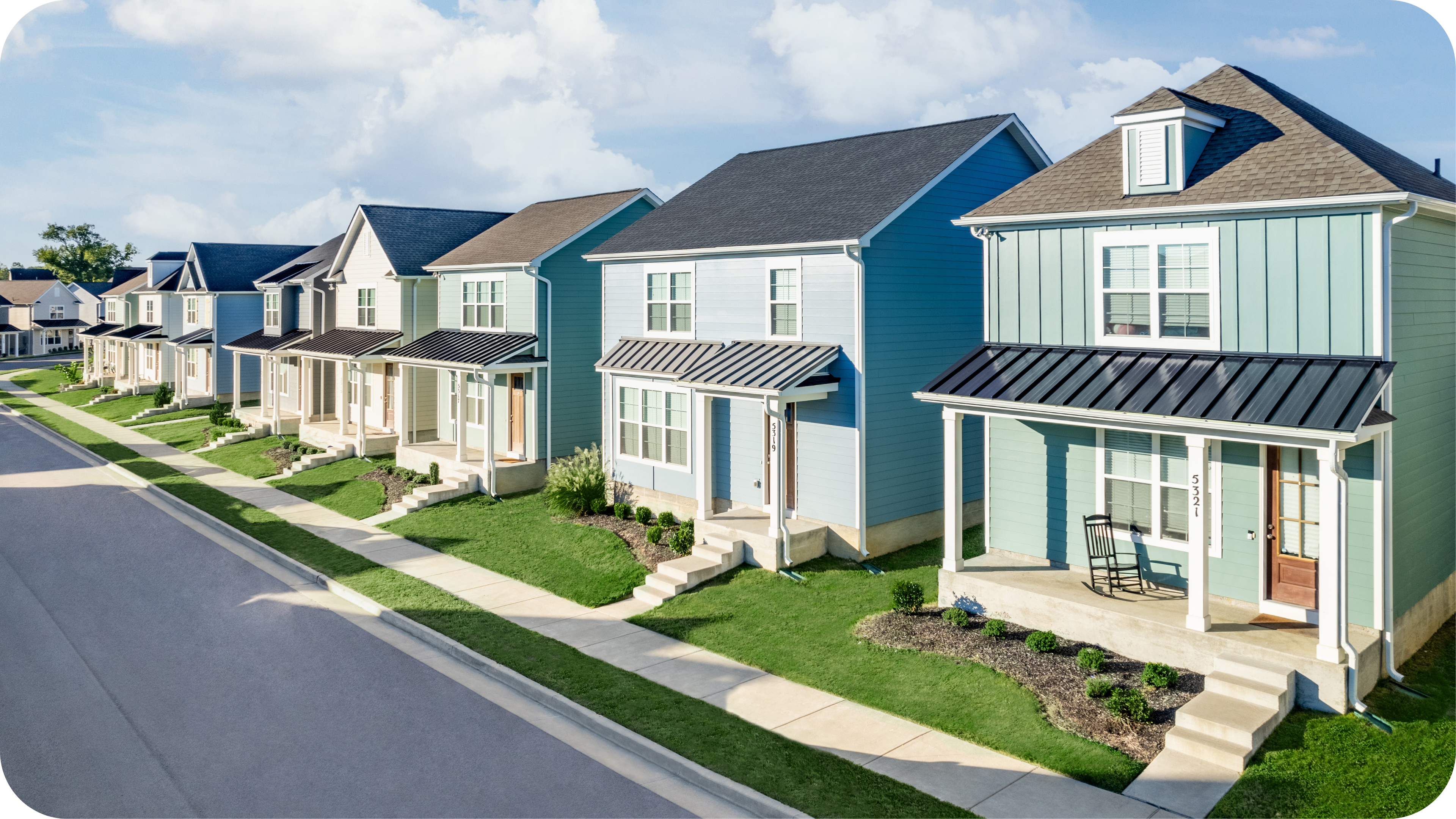 Delivering solutions to America's housing challenges
Between our acquisition and development programs, we've now grown our portfolio to nearly 60,000 properties, home to approximately 200,000 people. Not only does this footprint allow us to offer a flexible, high-quality housing option to thousands of households nationwide, for which there is increasing demand, we're also delivering a path to single-family living that is financially accessible. Per John Burns Consulting data, our rental rates today remain over 20% below the average monthly homeownership cost in our 20+ major markets, resulting in monthly savings for our residents that support their financial goals, including a future transition to homeownership.
This is especially critical in the context of today's housing shortage and resulting affordability crisis. Nationwide, professionals like police officers, firefighters, teachers, healthcare workers, and retail clerks are struggling to afford housing in the areas in which they work, due to wages lagging behind the cost of living, a limited supply of housing, and stagnating development of new units. In response, many of these households move to the outer fringes of a region, leading to longer commute times, higher levels of traffic, and other negative externalities. With mortgage rates, home prices, and ownership costs soaring, and construction and pro-housing regulation lagging, the current undersupply will only continue to present affordability challenges into the foreseeable future. Professionally managed single-family rentals provide a solution to this workforce housing challenge, empowering households who cannot or choose not to own with access to a better interim choice, and municipalities with an attractive option to retain the working residents that make up their social fabric.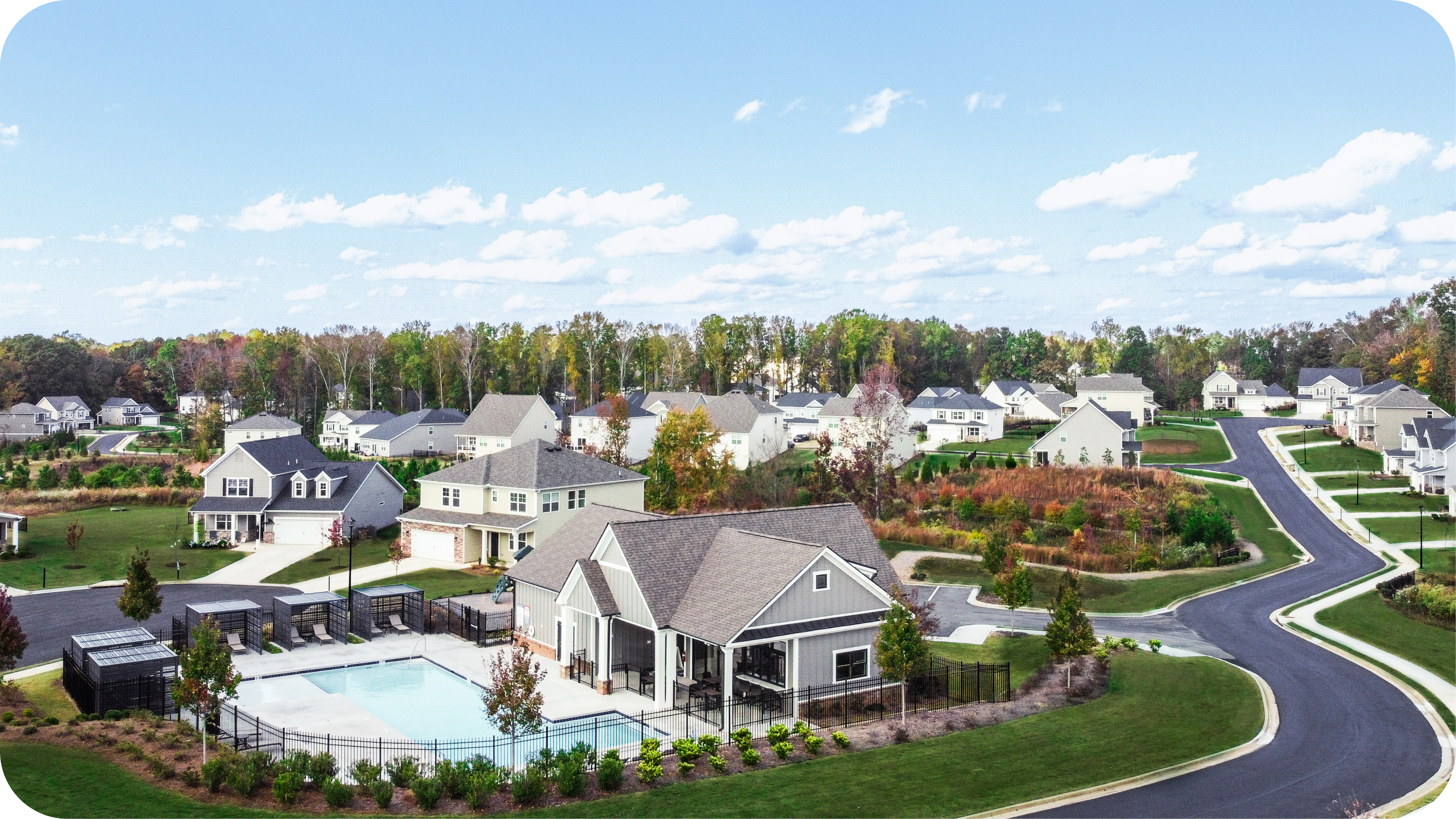 Providing a better living experience
As we continue to refine the products and services we offer, we're motivated by the positive feedback of our customers, who have confirmed time and again that the solutions we're delivering are valuable to them. To measure resident satisfaction and track our progress on this front over time, we use a variety of third-party and in-house tools.
On Google, for example, we're proud to have achieved a 4.75 average rating from our customers in Q1 of 2023, with 92% of reviewers rating us 5 out of 5. And through our internal feedback surveys, in 2022, 30,000 participating residents reported a 95% favorable experience with our in-house maintenance services, and an 85% favorable experience with our vendor maintenance services and move-in process.
Across the country, our residents tell us: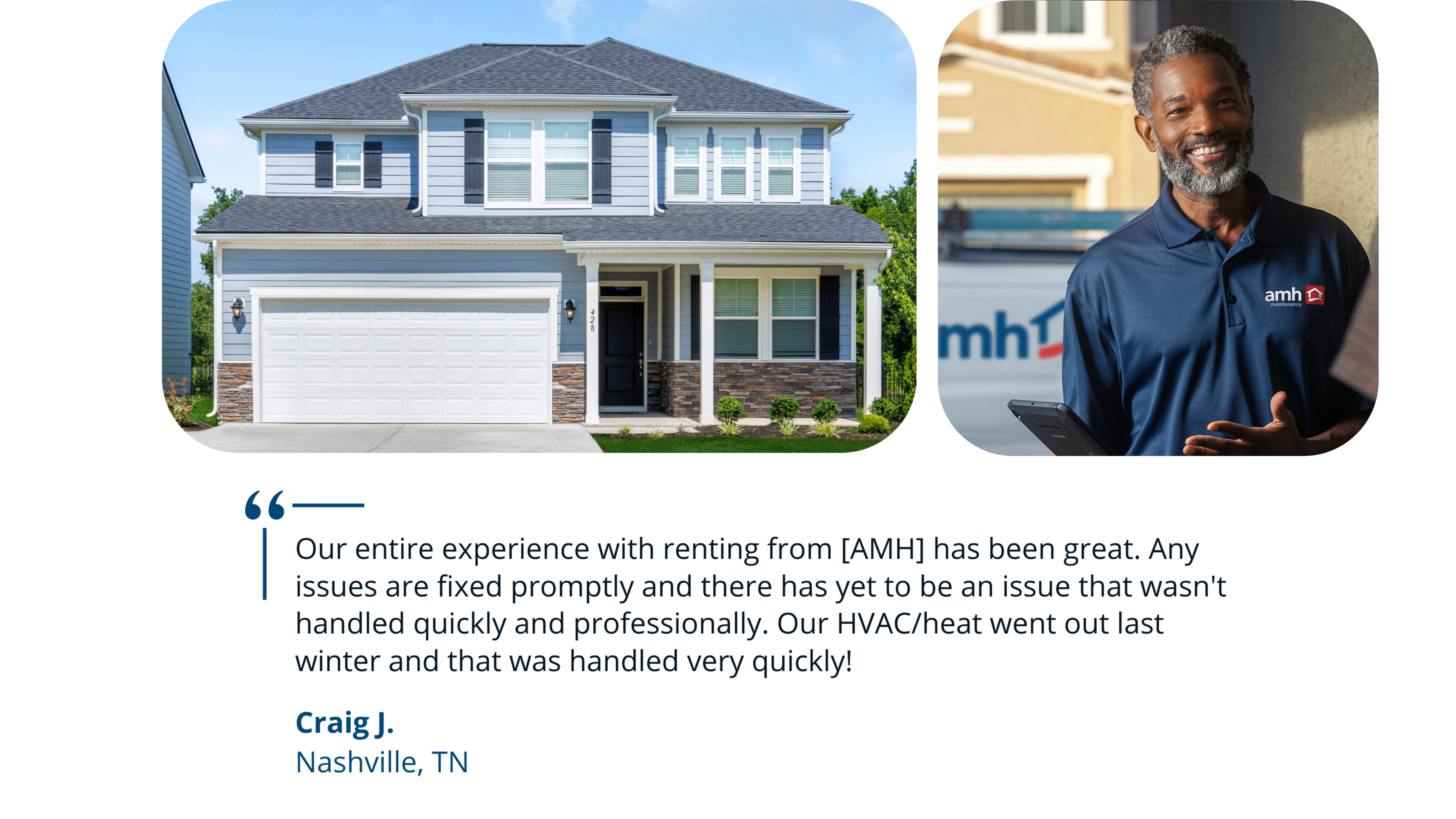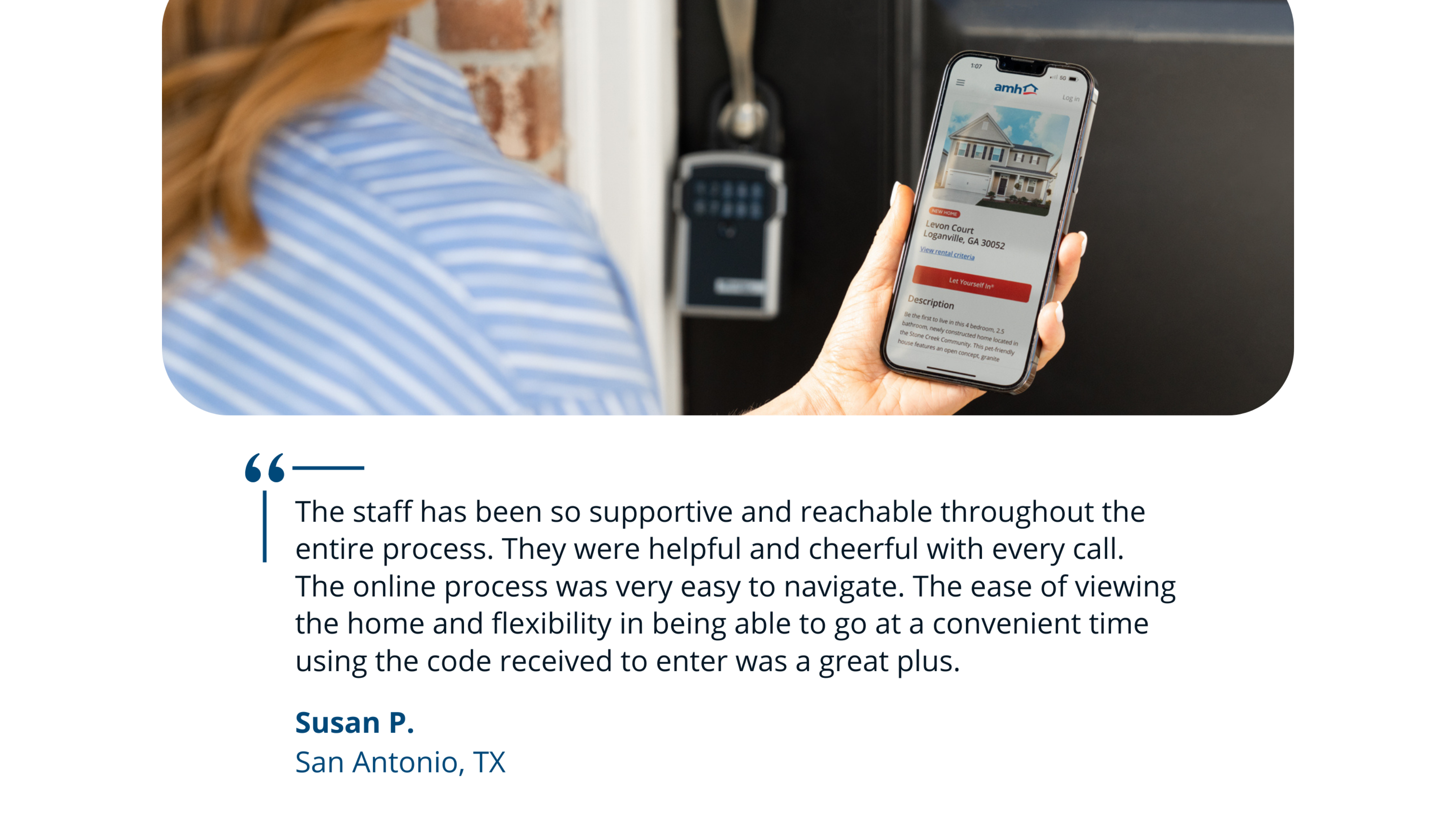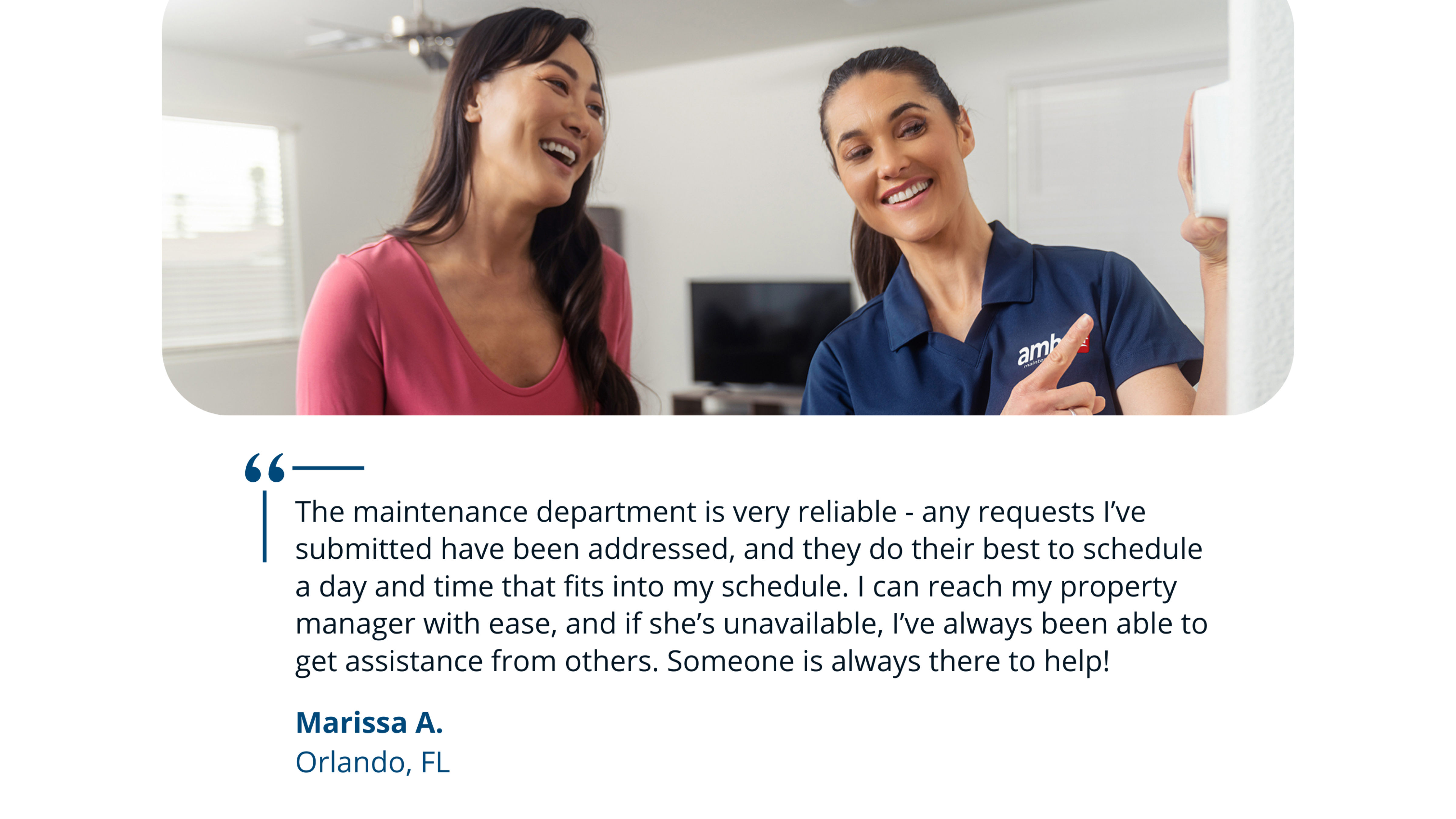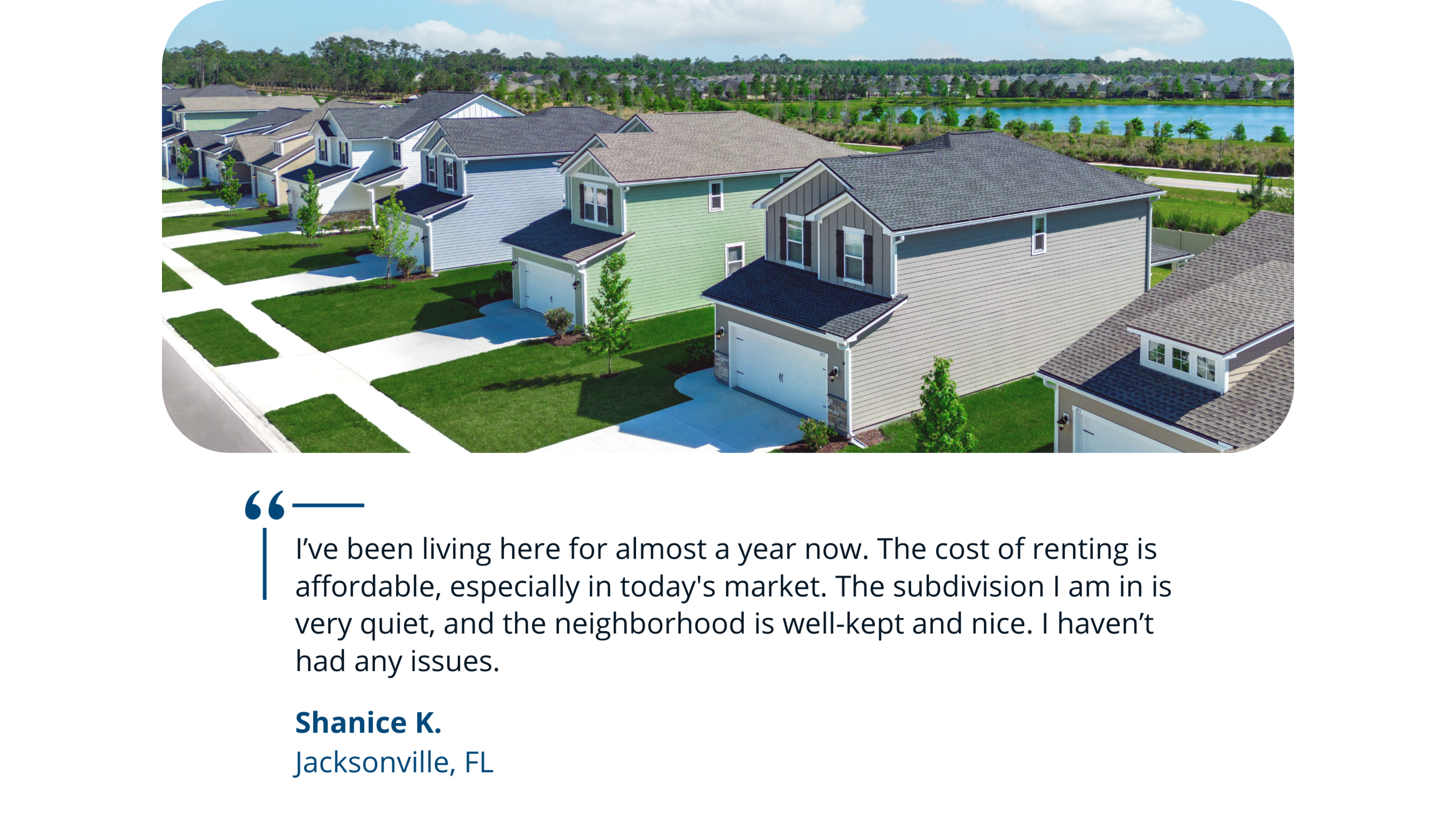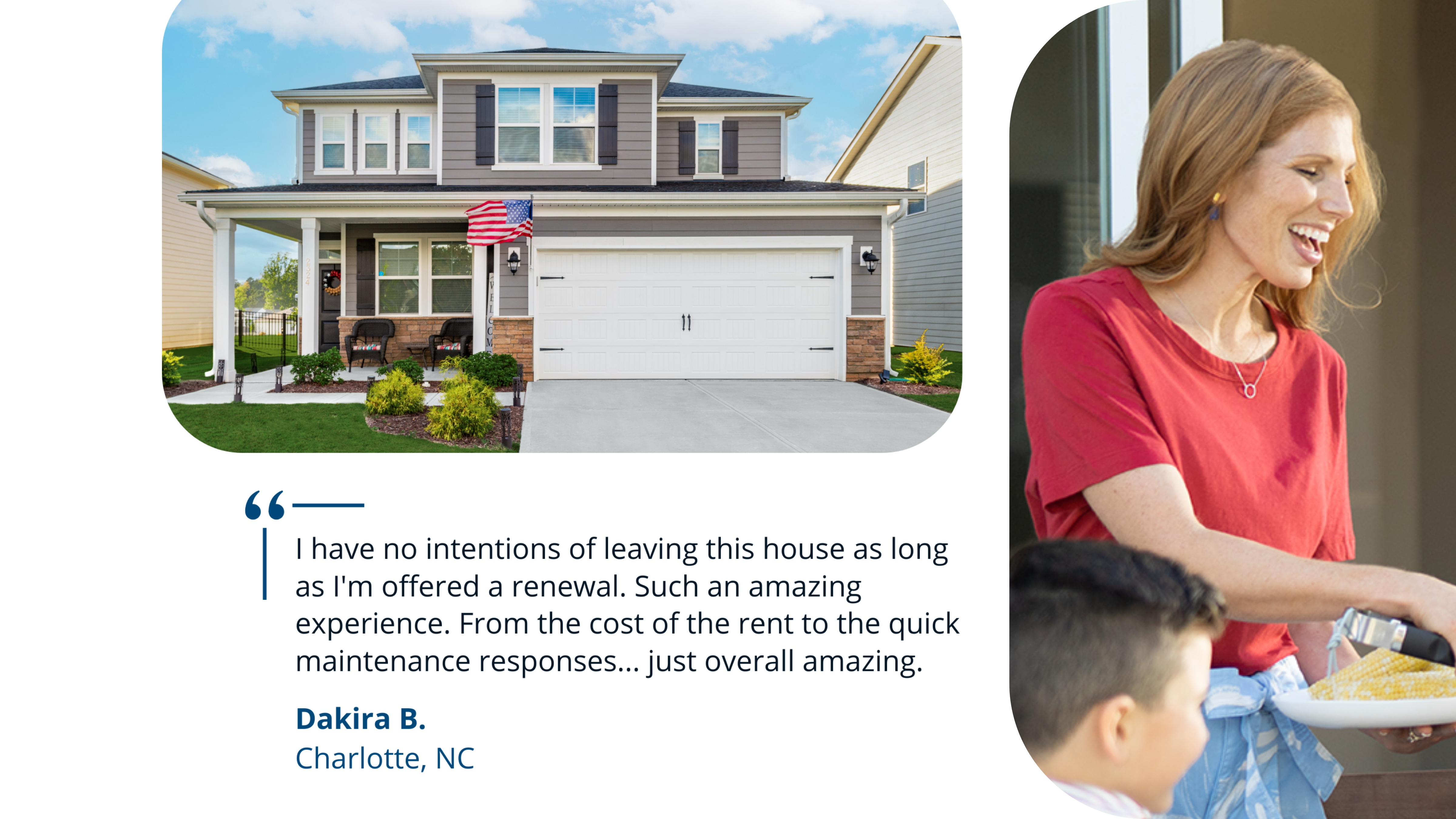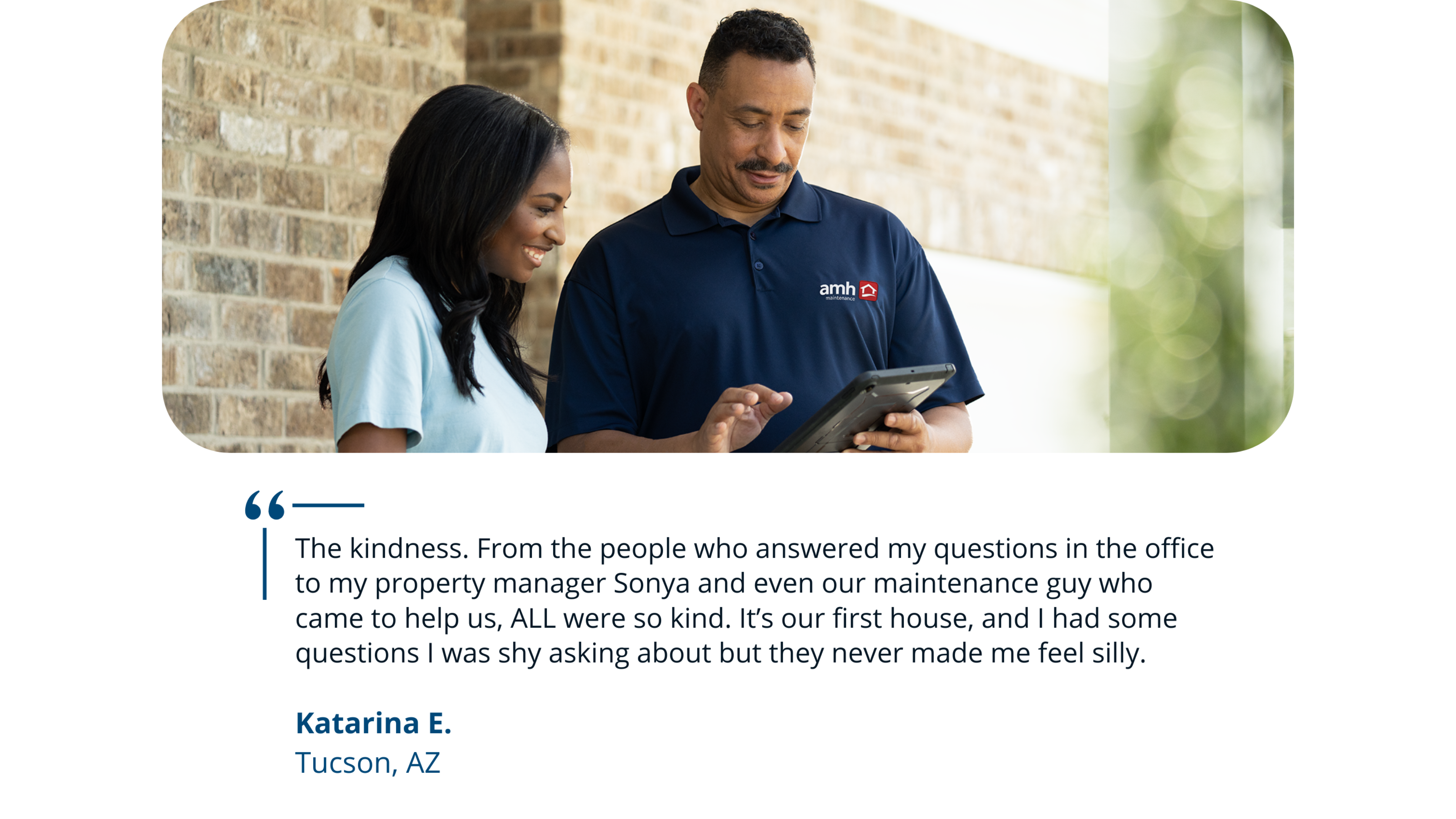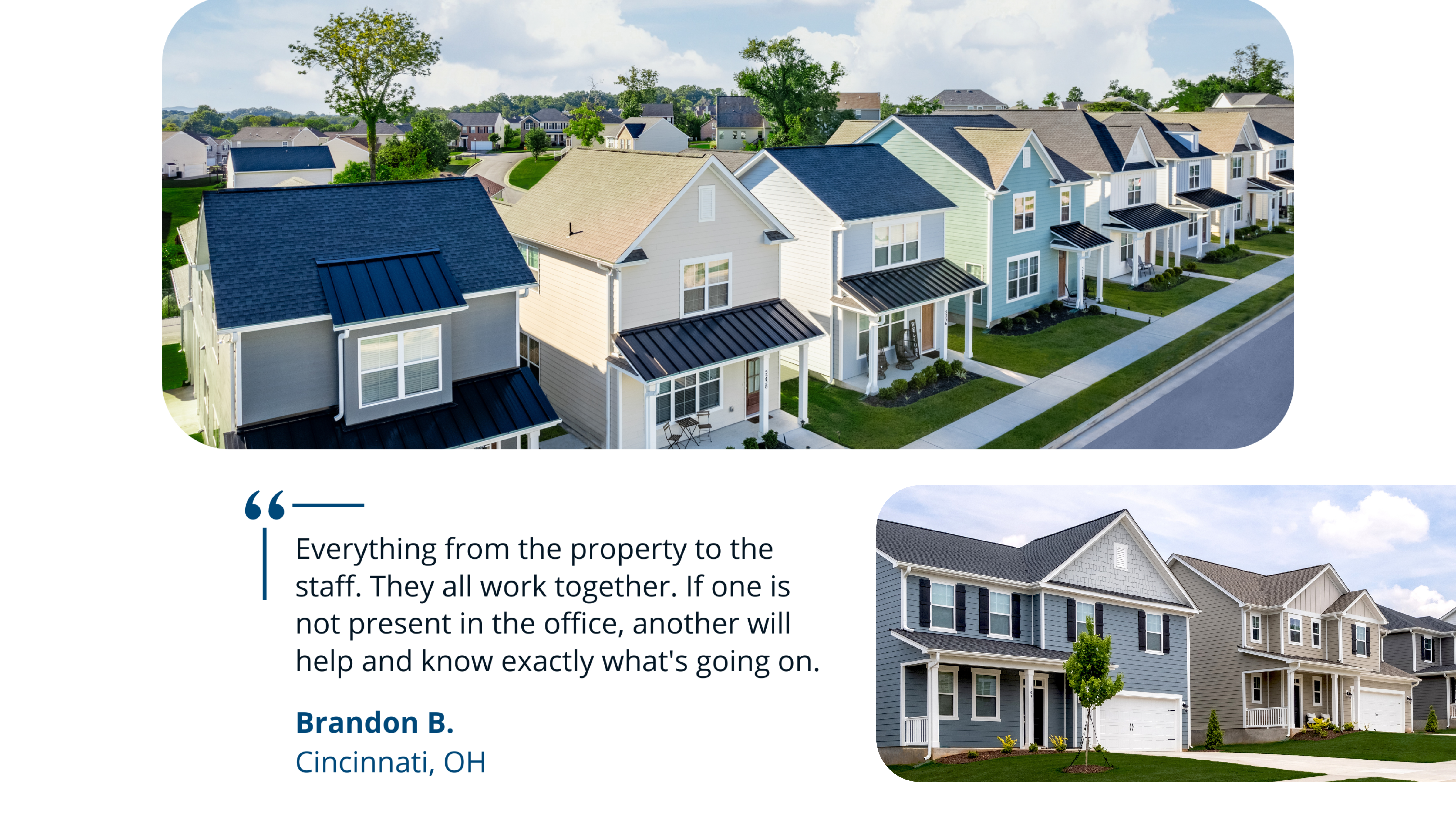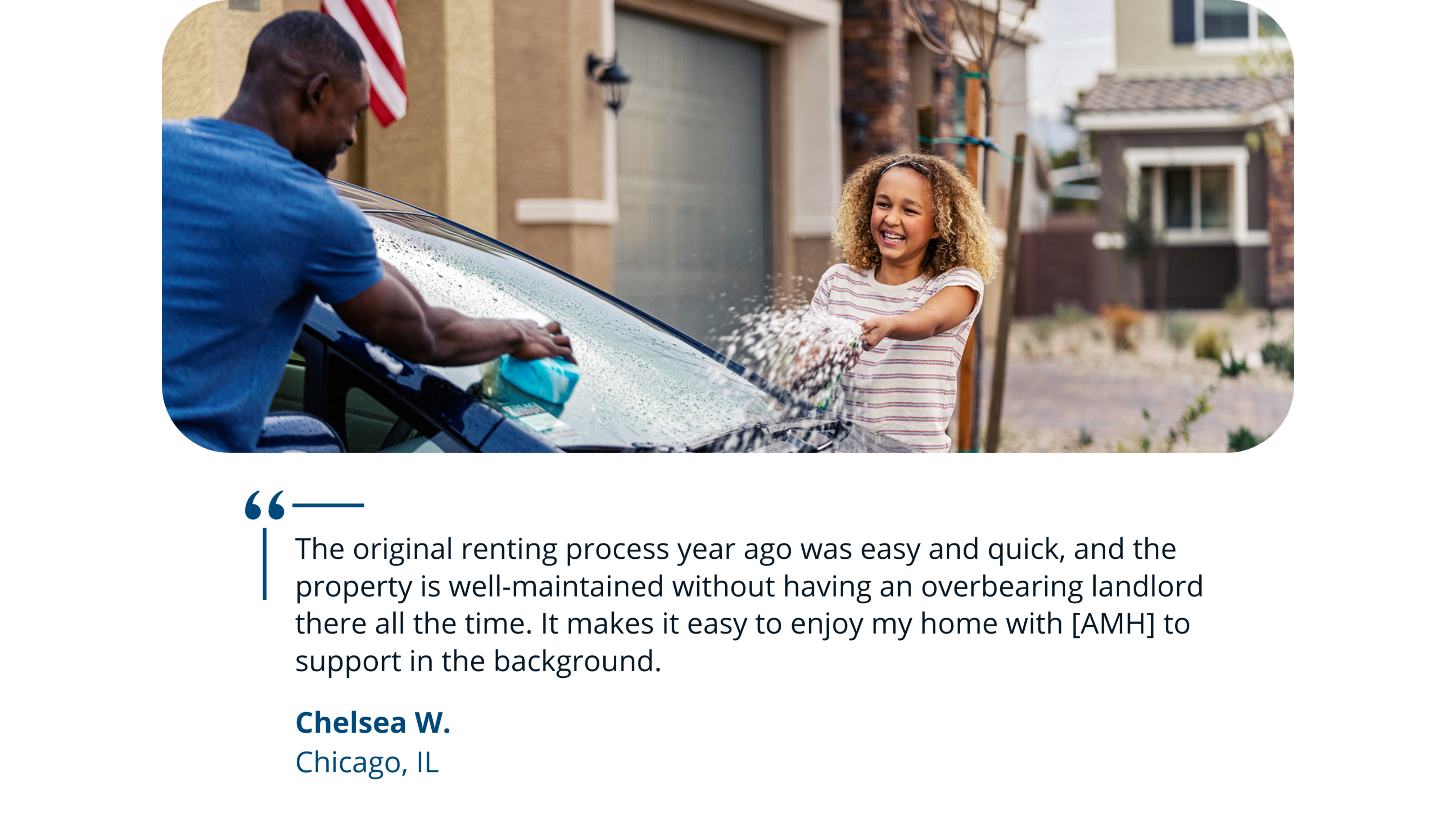 It's these residents that we continue to serve as we step into another decade as a publicly traded housing provider, dedicated to elevating the experience of home and making single-family living more accessible to more people.
© 2023 American Homes 4 Rent, LP
American Homes 4 Rent®, AMH®, AH4R®, Let Yourself In®, AMH Development®, American Residential®, and 4Residents® are registered trademarks of American Homes 4 Rent, LP. 4Rent℠, AMH Living℠, and 4Communities℠ are service marks of American Homes 4 Rent, LP.  AMH refers to one or more of American Homes 4 Rent, American Homes 4 Rent, L.P., and their subsidiaries and joint ventures. In certain states, we operate under AMH, AMH Living, or American Homes 4 Rent. Please see www.amh.com/dba to learn more.