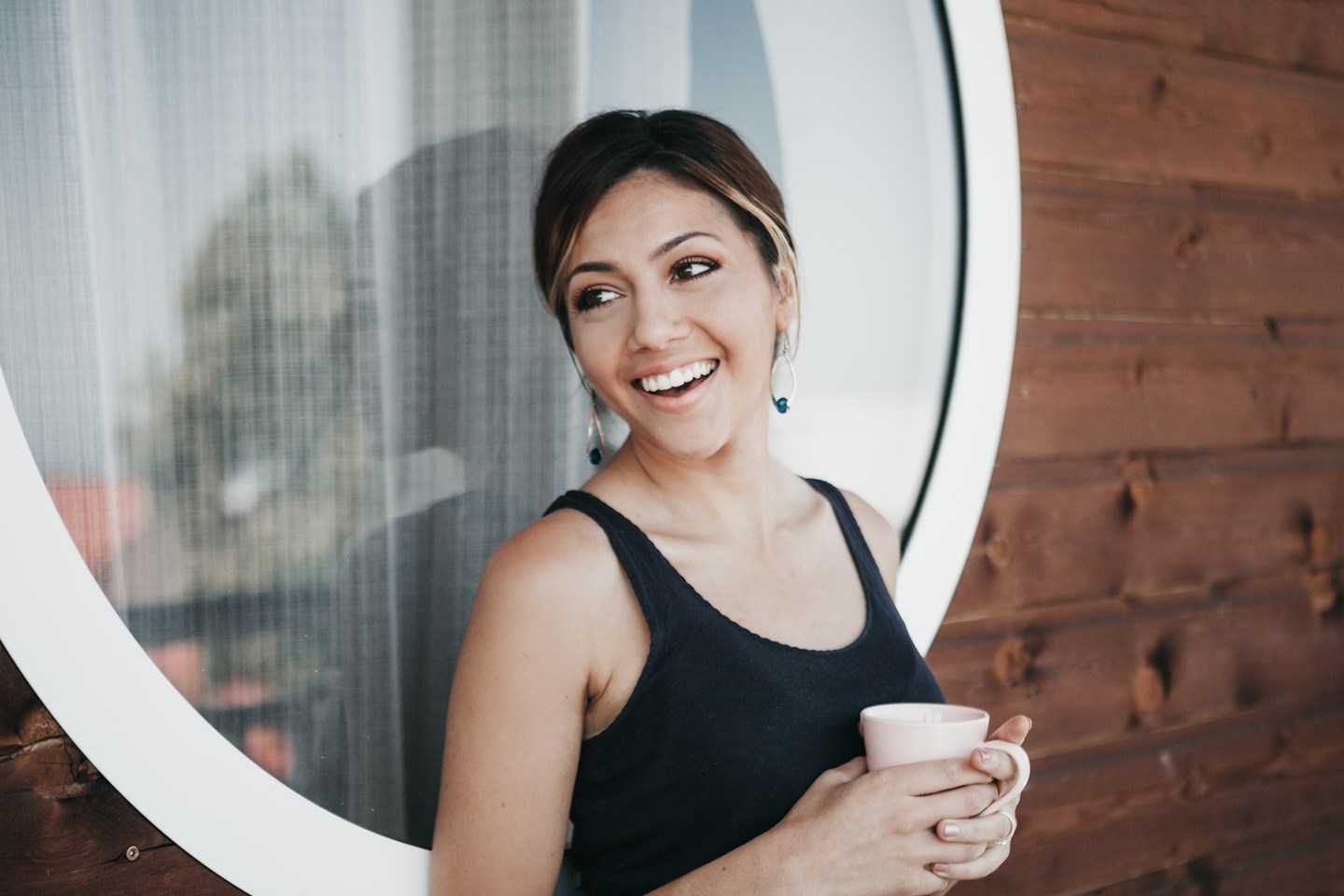 10 Hispanic and Latinx designers for decor inspiration
Posted by AMH Team
5m read time
Oct 6, 2023
Hispanic Heritage Month, which is observed every year from September 15 to October 15, is an opportunity to learn more about the culture, history, and influence of Hispanic and Latinx people, countries, fashion, and design. This community's impact in the U.S. goes well beyond a single month, of course. But this annual national recognition amplifies and introduces people and customs to new audiences, bringing different lives together and strengthening our social bonds. In celebration of Hispanic Heritage Month, here are 10 Hispanic and Latinx designers to follow for style and home decor inspiration:
Ju Depaula — Blooming Home Society
Brazilian Ju Depaula describes herself as "a mint tea drinker, a color believer, and an originality admirer." The last two on that list are reflective of her designs. You can borrow from her free workshop to learn how to mix and match colors that suit your style. With the Blooming Home Society, she works with creative women to tell their stories through their homes. Her biggest takeaway: Fill your space with functionality and the things you love to create a unique home that's all your own.
View this post on Instagram
Sofía Aspe — Studio Sofía Aspe Interiorismo
Sofía Aspe proves that it's never too late to follow your passion. She first entered the world of interior design in 2012 when she was 36 years old. Yet she's already made an impressive splash, working on more than 70 projects through her studio and putting a modern spin on some classic designs. She's put her knowledge into her new book, Interior Affairs, Sofía Aspe and the Art of Design. It's a "living book for lovers of interior design, landscaping, and architecture" and highlights some of her work across Mexico, the U.S., Israel, and Spain.
View this post on Instagram
Jonathan Sanchez-Obias — Primaried Studio
For vintage enthusiasts, it's hard to top Jonathan Sanchez-Obias's Primaried Studio. The studio has become a destination, featuring a constant rotation of mid-century modern, space age, and Italian design from the 1960s through the 1980s. This is a good reminder that old furniture and decor can still be visually impressive! Primaried Studio is located in Miami's Little Haiti neighborhood and was included on Architectural Digest's 2022 list of the 37 Best Vintage Furniture Stores in America.
View this post on Instagram
Christine Espinal — Lichen
Ever since she was a child, Christine Espinal has been in tune with her surroundings. She'd create digital environments in games like The Sims, practicing making a house feel like a home. Espinal has channeled another game — Tetris — in her approach to design. The spatial designer spent summers playing dominoes with her grandparents in the Dominican Republic. Now, she has a domino offering on her website alongside several other unique designs that perfectly pair form and function. 
View this post on Instagram
Erick Garcia — Maison Trouvaille
Born in Mexico and raised in Los Angeles, Erick Garcia has loved entertaining for as long as he can remember. "Trouvaille" means something that's stumbled upon or discovered by chance. Garcia's interior design career was inspired by hosting gatherings for friends and family, creating a unique environment for the evening. Garcia applies his Mexican culture to his designs, intending to make every space feel like a vacation. Even if you can't travel to a faraway country right now, you can bring a taste into your home. 
View this post on Instagram
Stephanie Watkins — Casa Watkins Living
Stephanie Watkins began her blog, Casa Watkins Living, as a creative side project while raising two young kids who are 13 months apart. Now, the Dominican-American blogger has turned her site into a destination for folks who love colorful, boho styles. Casa Watkins has inspiration for just about any project you're planning to tackle. She offers ideas for home and craft projects, decorating guides, and giving your space a simple makeover.
View this post on Instagram
Neffi Walker — The Black Home
Neffi Walker believes a beautiful life is designed with intention. As an Afro-Latina designer and mother of five, she blends ideas from multiple backgrounds, setting off bursts of color and gold mirrors among dark backgrounds. Walker's work has included developing a zen space at Republic Records and creating a new look for NBA star Kyrie Irving's home. Through it all, she's stayed close to her family roots, drawing inspiration from the people she's met during family trips.
View this post on Instagram
Cristina Rose-Guizar — Centinelle
The Mexican-born Cristina Rose-Guizar's work follows a simple mantra: Have fun and stand out. Her Centinelle brand aligns more with fashion, such as silk scarves, hair accessories, and socks. But she still offers some home goods that spruce up any room. For example, her cat clown cushion cover adds eccentric charm to a sofa or loveseat. Pair it with something from her collection for nature and animal lovers, and you'll be the most stylish person in your neighborhood.
View this post on Instagram
On the "About" page on her website, Analuisa Corrigan is wearing a lampshade on her head. That's a good indication of the playfulness behind her designs. Yet she also understands the process and time it takes to create something from clay, her primary tool. Drawing from her upbringing in San Diego and frequent road trips down to Mexico with her mother, Corrigan isn't shy about using older materials and shades, focusing on function and the language and sensation of shapes.   
View this post on Instagram
Humberto and Fernando Campana — Estudio Campana
Humberto and Fernando Campana founded Estudio Campana nearly 40 years ago. Beginning in 1984, the Brazilian duo has become internationally recognized for their intriguing pieces, such as their "Vermelha" and "Bubble Wrap Chair" designs. Their designs often double as works of art, and the sometimes intense subject matter has been featured in The Art Institute of Chicago and London's Design Museum. Estudio Campana focuses on eco-friendly materials to create its furniture, offering great inspiration for your next DIY project. Fernando passed away in 2022, and Humberto honors his legacy by continuing to design.
View this post on Instagram
© 2023 American Homes 4 Rent, LP
American Homes 4 Rent®, AMH®, AH4R®, Let Yourself In®, AMH Development®, American Residential®, and 4Residents® are registered trademarks of American Homes 4 Rent, LP. 4Rent℠, AMH Living℠, and 4Communities℠ are service marks of American Homes 4 Rent, LP.  AMH refers to one or more of American Homes 4 Rent, American Homes 4 Rent, L.P., and their subsidiaries and joint ventures. In certain states, we operate under AMH, AMH Living, or American Homes 4 Rent. Please see www.amh.com/dba to learn more.