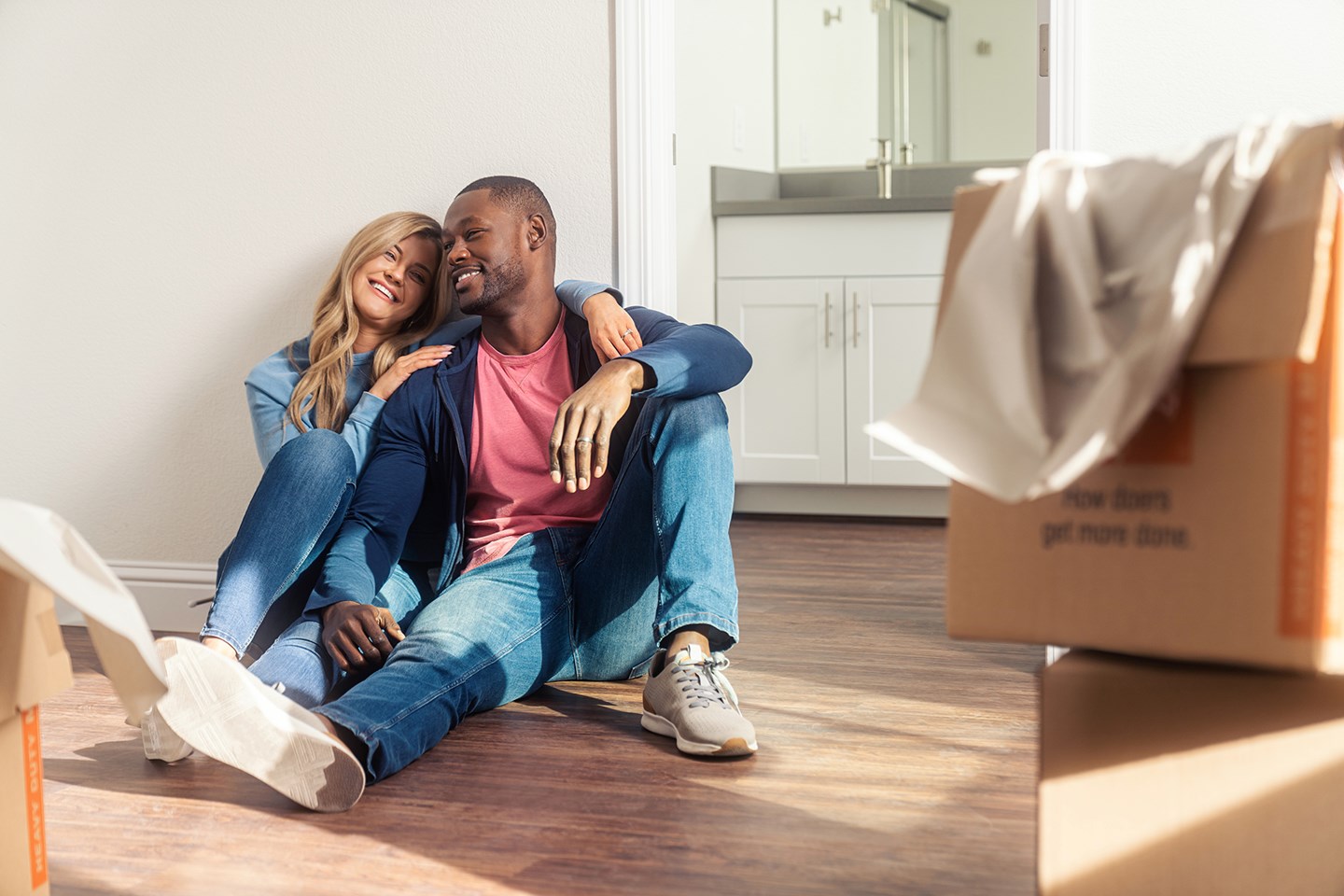 The home renter's guide to single-family living
Posted by AMH Team
7m read time
Apr 12, 2023
About 44 million households in the United States are renters, per the National Multifamily Housing Council. However, with so many housing options, deciding on a place that fits your needs and living style can be overwhelming. We've created the home renters' guide to single-family living to help make it easier for renters looking for their next home. This guide includes all the new home essentials, featuring tips for renting houses, considerations for moving day, and maintenance tips for renters. Read on for our home renters' guide to single-family living.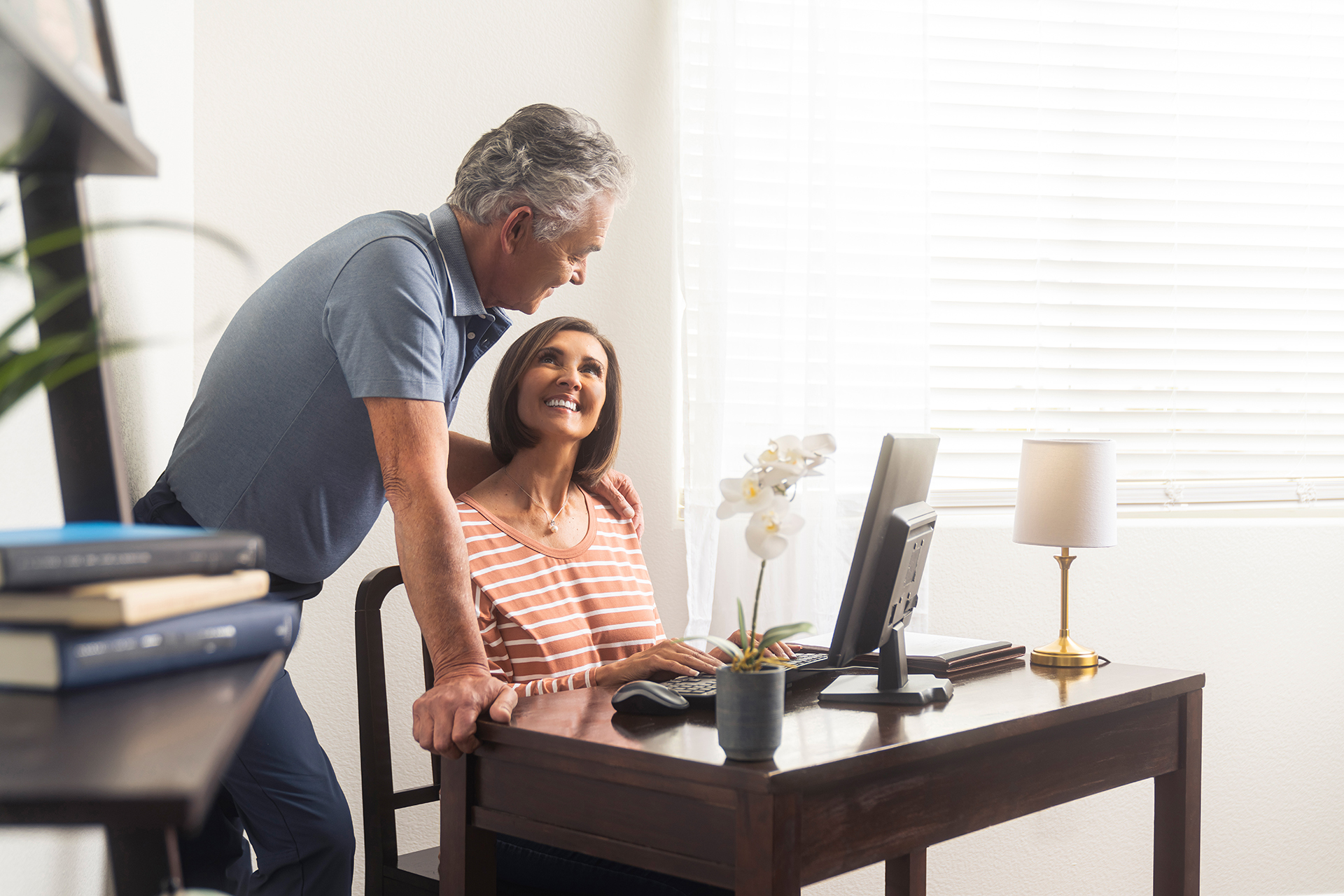 Deciding on renting a home
The choice to buy or rent a home is a significant one. There are several reasons why you might choose renting over buying.
You have more flexibility when renting. If you're one of the millions of Americans who can work remotely, you could potentially live wherever you want. Decide you'd like to try somewhere else in a year? It's easy to do—just pack up and move when your lease term ends. There's no need to worry about a mortgage or all the costs of selling or renting out a house.
Your payments are more consistent, too. You won't need to worry about annual property taxes. You don't have to deal with adjustable rate mortgages (ARMs), which means your payments can shift over time. Your landlord or property management company will also handle many of the repairs needed throughout the home. That benefit saves you potentially hundreds or even thousands of dollars per month that can go toward other things, like furniture, a new car, a vacation, savings, or investments.
Finally, the current housing market is highly unfavorable to buyers, due to higher interest and mortgage rates. In particular, Millennials have felt the market squeeze, with 82% saying they were unhappy with their decision to buy their first home, per the Millennial Home Buyer Report: 2023 Edition. Since renting a house is more affordable in most metropolitan regions in 2023, many Millennials would likely take a do-over on buying.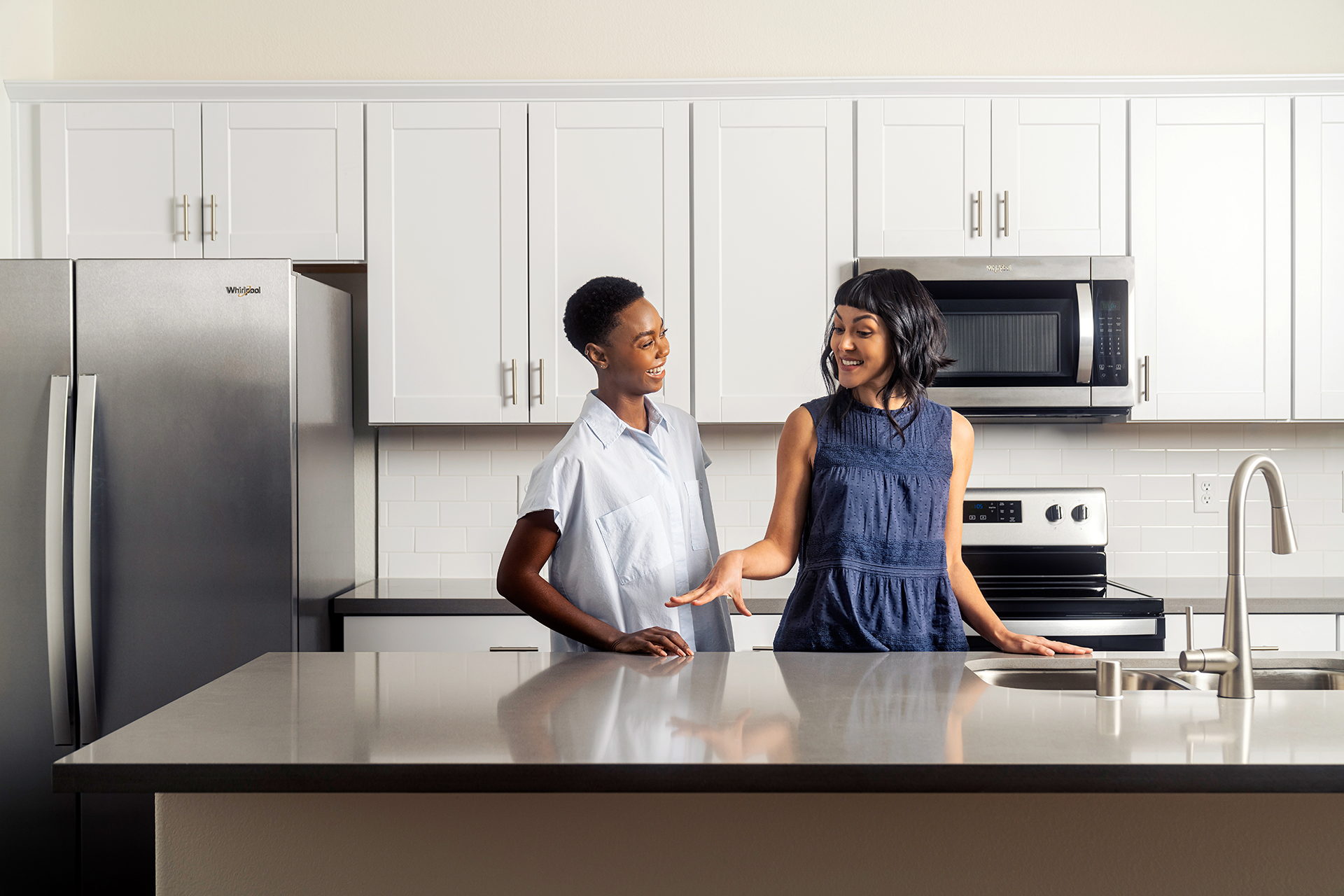 Searching for a place to rent
If you've decided on renting versus buying, your first step is finding a home you want. Before venturing too far into your search, set a budget for what you can comfortably afford.
Some online calculators help with rent and other costs, or you can use a good old-fashioned spreadsheet. To find your monthly budget, first, take a look at your monthly income after taxes. Then subtract your necessities, such as groceries, toiletries, phone and internet bills, utilities, health insurance, and any credit card, loan, or car-related payments, including insurance or gas. From there, subtract additional spending, like dining out, streaming subscriptions, and shopping for clothes or make-up. 
It's also wise to take a portion of every paycheck—10% is a good number to aim for—and put it into your savings. Some companies allow you to do that before the money even comes to you, or you can set up a regular process with your bank to put some money towards a savings account. You never know when you'll need a nest egg in the future. Once you've factored in all those additional costs, you'll have a sense of your monthly budget for renting a home. 
You can also consider a roommate if that monthly estimation is higher than you'd like. Splitting a home with someone or multiple people can significantly lower your monthly rent. One of the best tips for renting houses with someone is to thoroughly vet any potential roommates, even if you've been friends for years. Have conversations about living styles, social activities, how you'd keep shared spaces clean, decorating ideas, chores, and other home maintenance topics. It's better to find out those things before move-in day.
Whether you choose to rent solo or with others, brush up on leasing terminology and thoroughly read through any lease before signing it so you understand what you can and cannot do. For example, most leases usually require renters to leave the home in "as-is condition," meaning it should look the same both when you arrive and when you leave. Knowing critical items like your first month's deposit, amenities, and your responsibilities as a resident will help minimize the chances of surprises down the road.
Unfortunately, rental scams are prevalent online. Stay alert for common red flags to avoid becoming a victim of fraud. Does the payment process or listing itself seem suspicious? Are you told to ignore things like a "no trespassing" sign on the property? Have you gotten a link to an application or payment portal with a funky-looking URL? These elements all point to malicious intent.
Using a trusted source like AMH is always a smart call. Instead of wondering whether that too-good-to-be-true listing is… well, too good to be true, you can focus your efforts on finding your ideal home.     
Prepping to move, moving day, and renters tips
You've chosen your home and signed your lease—congrats! But don't move all your furniture and boxes just yet. First, you'll want to do a move-in checklist of the house so you can document and report anything that might need repairs.
Once your move-in checklist is complete, your next decision is how to move. You can hire a moving company if you have some extra money and don't want to fret about going back and forth between locations. If you're a DIY fan, you can pack everything up yourself. 
In both cases, you'll need boxes, packing tape, and additional cushioning like paper, bubble wrap, foam, or blankets. You'll also likely need scissors and a screwdriver to help disassemble larger items like furniture. It's easiest to clear out one room at a time, clearly marking each box with where the items will go and if there are any fragile things to consider. Aim to keep the boxes no heavier than 40 to 50 pounds.
With movers, take the time to vet them and make sure they're licensed and insured with a good reputation. You can view the company's USDOT number alongside referrals and reviews. Give them as much information about the home as you can, but ask for an onsite estimate to avoid any surprise fees. As with your lease, read through the moving company's contract and other paperwork; don't be afraid to ask any questions, no matter how silly they seem.
If you're going the DIY route, recruit friends or family to help. Give them ample notice and provide food and drinks for them so they stay energized. You may need to rent a moving truck, dollies, and moving straps to help transport your stuff. Not everything will fit in a box, so take extra care with items like televisions, bookcases, and musical instruments. Use bubble wrap or blankets to minimize any potential damage.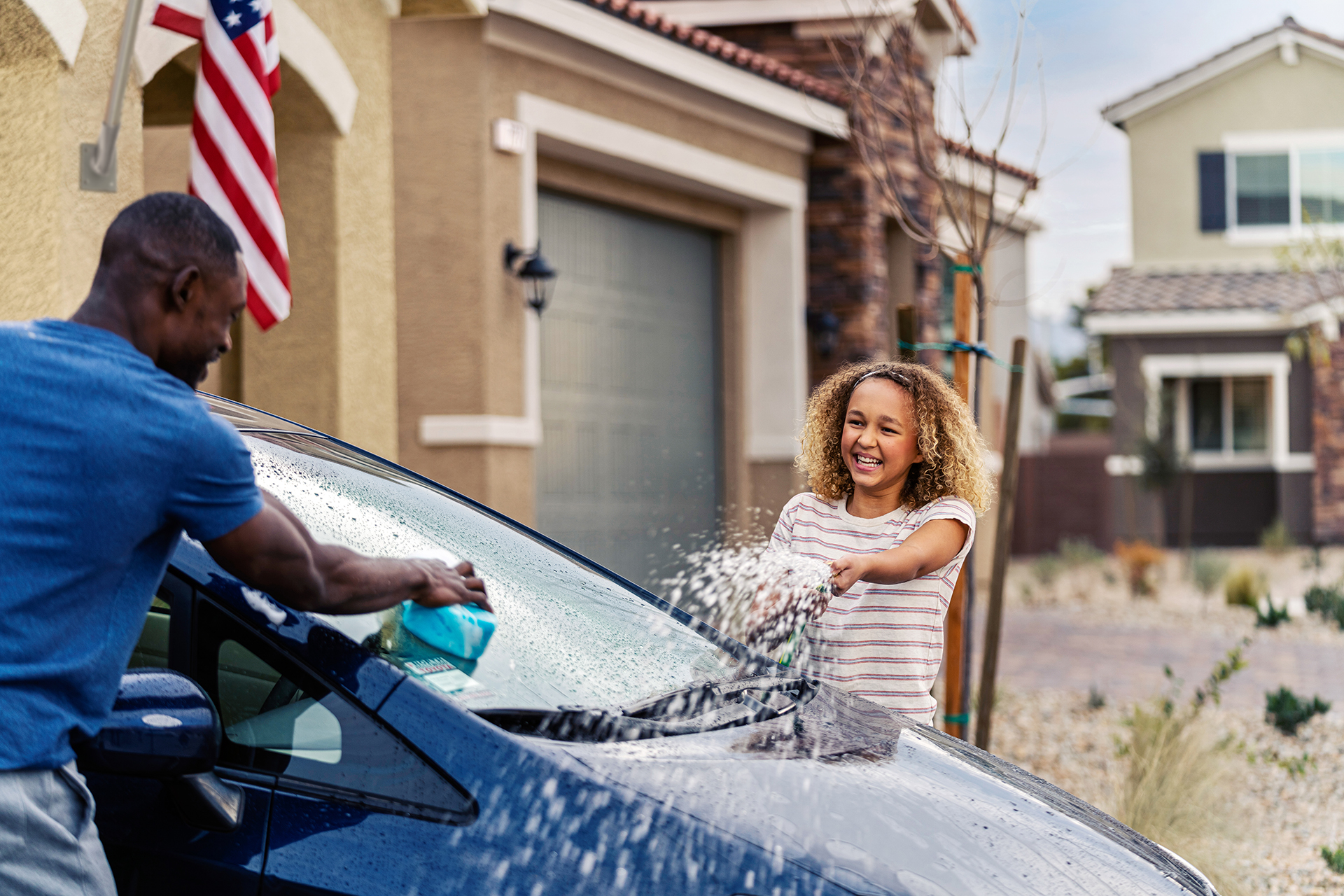 Living in your home
You've successfully moved in and unpacked. Give yourself a pat on the back—that's a big accomplishment!
Now, you'll want to keep your home in excellent condition. Here are some of our top maintenance tips for renters:


Get quality tools. As a renter, your landlord or property manager will likely oversee major repairs. However, you might come across a few items you'd prefer to tackle alone or are listed in your lease as your responsibility. Or, if you order something like a new chair, desk, or dresser, you'll need tools to assemble it. Most name-brand toolboxes come with new home essentials. However, if you want to make a piecemeal box, you'll at least want a hammer, screwdriver with multiple styles of screws, tape measure, utility knife, an Allen wrench, and an electric drill. It's also wise to keep extra screws, nails, and anchors in a small plastic box or baggy. They're always helpful to have on hand!
Divide home maintenance tasks by month. Some renters procrastinate on home maintenance responsibilities, which can cause long-term damage to the house or items within it. Instead, use a home maintenance checklist to knock out a few tasks each month. For example, you can replace your air filters in April and at the start of each quarter, declutter your garage in June, and start winterizing your home in October before it gets too cold outside.
Make it your own. Yes, most leases require you to leave your home in the same condition you found it. But you can still bring your personality into your decor! Incorporate designs from your culture, turn your bathroom into a spa, upgrade your patio, or try a few DIY projects to brighten your home. If you need inspiration, check out these interior designers or TV shows and movies with trending styles. 
Be a good neighbor. You don't want to be that one house everyone talks about in a negative light. Do your part to be a good neighbor. That means keeping the noise down, practicing fence and yard etiquette, following HOA rules, and maintaining curb appeal by regularly mowing your lawn and picking up trash, toys, and other debris that builds up. 
These renters' tips will guide you on your journey to finding your new home. It can seem like a complicated process, but we're here to help make everything simple. Interested in making a move? Find your new AMH rental here.
© 2023 American Homes 4 Rent, LP
American Homes 4 Rent®, AMH®, AH4R®, Let Yourself In®, AMH Development®, American Residential®, and 4Residents® are registered trademarks of American Homes 4 Rent, LP. 4Rent℠, AMH Living℠, and 4Communities℠ are service marks of American Homes 4 Rent, LP.  AMH refers to one or more of American Homes 4 Rent, American Homes 4 Rent, L.P., and their subsidiaries and joint ventures. In certain states, we operate under AMH, AMH Living, or American Homes 4 Rent. Please see www.amh.com/dba to learn more.